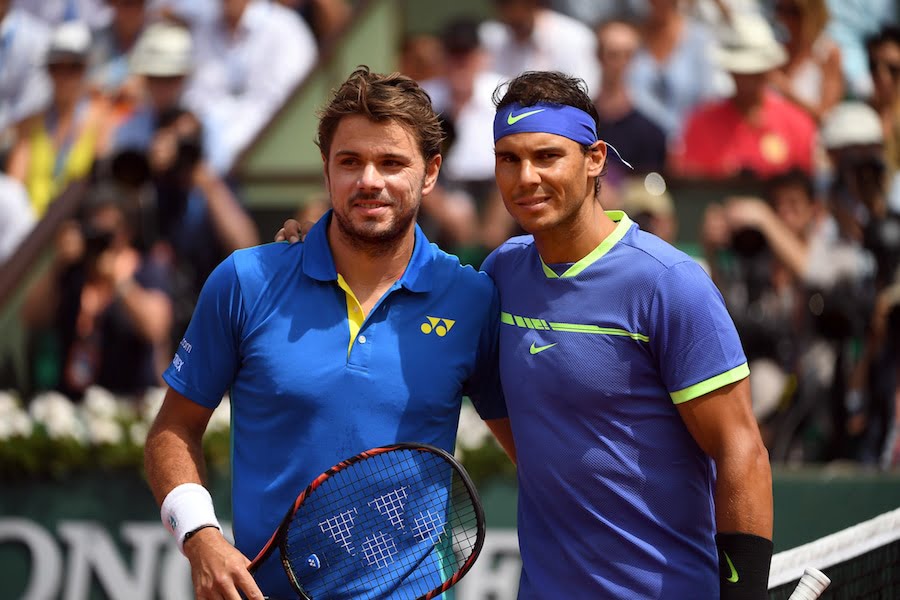 Nadal v Wawrinka in Madrid: Match preview, statistics & prediction
These two clay court experts haven't faced each other on this surface since the final of the 2017 French Open when Nadal completely dominated on his way to a 10th title in Paris.
Will today's quarter final in the Madrid Open deliver a different result? Since reaching his career high of No.3 in the World back in July 2017 Wawrinka has been plagued by serious injury and at one point his ranking had dropped as low as 263. But he's been steadily clawing his way back and now sits at 34 in the rankings. At the age of 34 it would be surprising to see Wawrinka make it back to the top 5 in the world especially as the competition from the younger players is so strong but he obviously has quite a few years of top level tennis left in him.
Nadal's season hasn't been what he would have hoped for and the usual boost to his confidence and results that the move to clay normally delivers just hasn't materialised this year, yet! Will Madrid provide him the practise and court time he needs to enable him to defend his tile in Paris in a few weeks time? Today's match with Wawrinka is another great stepping stone for Nadal and he'll be desperate to progress.
Head to head
These players know each other's game extremely well having faced each other 20 times in total since their first meeting at the Australian Open back in 2007.
Nadal has dominated this rivalry winning 17 out of their 20 matches and 7 out of the 8 times they've played on clay. In fact Wawrinka hasn't beaten Nadal since back in 2015.
Wawrinka's famously strong single handed backhand is easily enough to withstand the barrage it will face against Nadal's forehand but can he be consistent enough to out rally the 'King of Clay'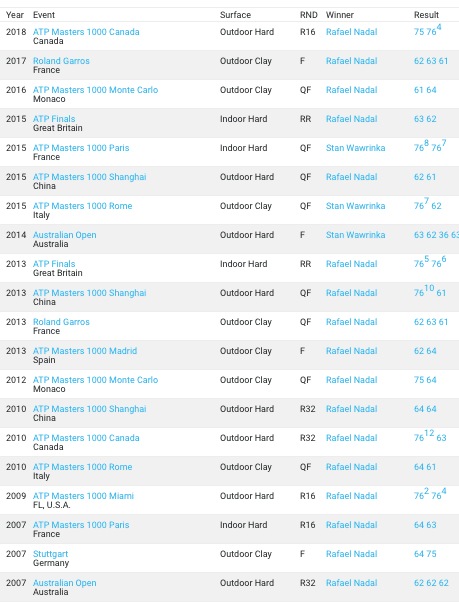 Prediction
We have no doubt in backing Nadal for this match. Wawrinka simply doesn't have the form or big results recently to trouble Nadal especially on clay. We see Nadal winning in 2 straight sets.
To read previews of the other three quarter final matches at Madrid today including Federer and Nadal click here
To read more amazing articles like this you can explore Tennishead magazine here or you can subscribe for free to our email newsletter here