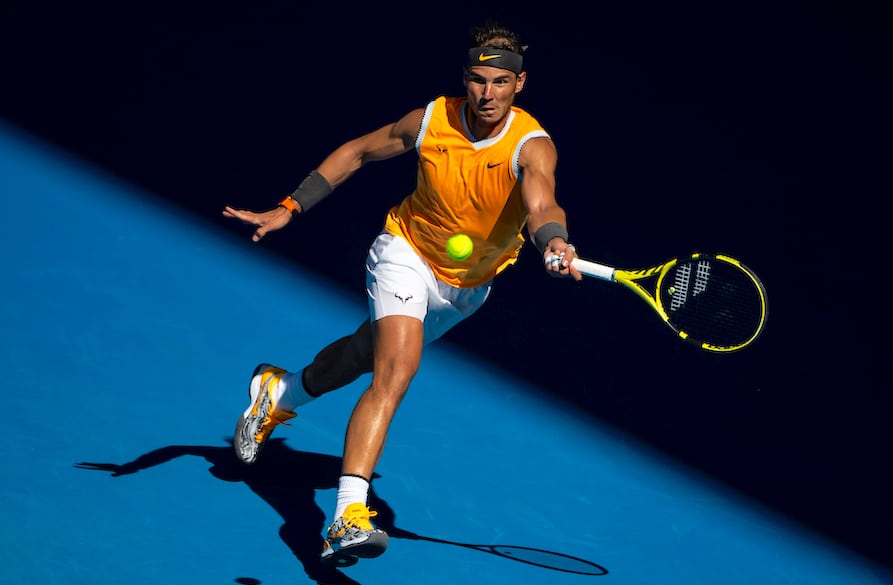 How to watch Rafa Nadal's next match live on TV
Rafa Nadal is one of the greatest tennis players of all time and a hugely popular player with tennis fans from around the world, but how can you watch his next match live on television?
Not everyone is lucky enough to be able to attend every ATP or Grand Slam tennis tournament to watch their favourite players such as Rafa Nadal. However, the television coverage of tennis is the best it's ever been with a variety of options to watch your favourite players playing live. You can now watch live ATP tennis and Grand slam tennis on your television, computer or Smart phone thanks to the wide range of different broadcasters offering high quality tennis coverage.
If your favourite player is the Spanish legend Rafael Nadal then here's how to watch his next match on television:
JANUARY
Brisbane Tennis (December 31 – January 5): Click here to watch LIVE on Amazon
Sydney International, (January 6 – January 12): Click here to watch LIVE on Amazon
Australian Open (January 14 – 27): Click here to watch LIVE on Amazon
FEBRUARY
Acapulco, Mexico (February 25 – March 2): Click here to watch LIVE on Amazon
MARCH
Indian Wells, USA (March 7 – 17): Click here to watch LIVE on Amazon
Miami, USA (March 20 – 31): Click here to watch LIVE on Amazon
APRIL
Monte Carlo Masters (April 14 – 21): Click here to watch LIVE on Amazon
Barcelona, Spain (April 22 – 28): Click here to watch LIVE on Amazon
MAY & JUNE
Madrid, Spain (May 5 – 12): Click here to watch LIVE on Amazon
Rome, Italy (May 12 – 19: Click here to watch LIVE on Amazon
Roland Garros (May 26 – June 9): Click here to watch LIVE on Eurosport
JULY
Wimbledon (July 1 – 14): Click here to watch LIVE on Eurosport
AUGUST & SEPTEMBER
Montreal Canadian Open, Canada (August 5 – August 11): Click here to watch LIVE on Amazon
Cincinnati, USA (August 11 – 18: Click here to watch LIVE on Amazon
US Open (August 26 – September 8): Click here to watch LIVE on Amazon
Laver Cup, Switzerland (September 20 – September 22: Click here to watch LIVE on Amazon
Beijing, China (September 30 – October 6): Click here to watch LIVE on Amazon
OCTOBER
Shanghai, China (October 6 – 13: Click here to watch LIVE on Amazon
Basel, Switzerland (October 21 – 27): Click here to watch LIVE on Amazon
Paris, France (October 28 – November 3: Click here to watch LIVE on Amazon
NOVEMBER
ATP Tour Finals, London (November 10 – 17: Click here to watch LIVE on Amazon
Davis Cup Finals, Madrid (November 18 – November 24: Click here to watch LIVE on Amazon
Look ahead to 2019 with our guide to every tournament on the ATP Tour, the WTA Tour and the ITF Tour
If you can't visit the tournaments you love then do the next best thing and read our guide on how to watch all the ATP Tour matches on television in 2019
To read more amazing articles like this you can explore Tennishead magazine here or you can subscribe for free to our email newsletter here