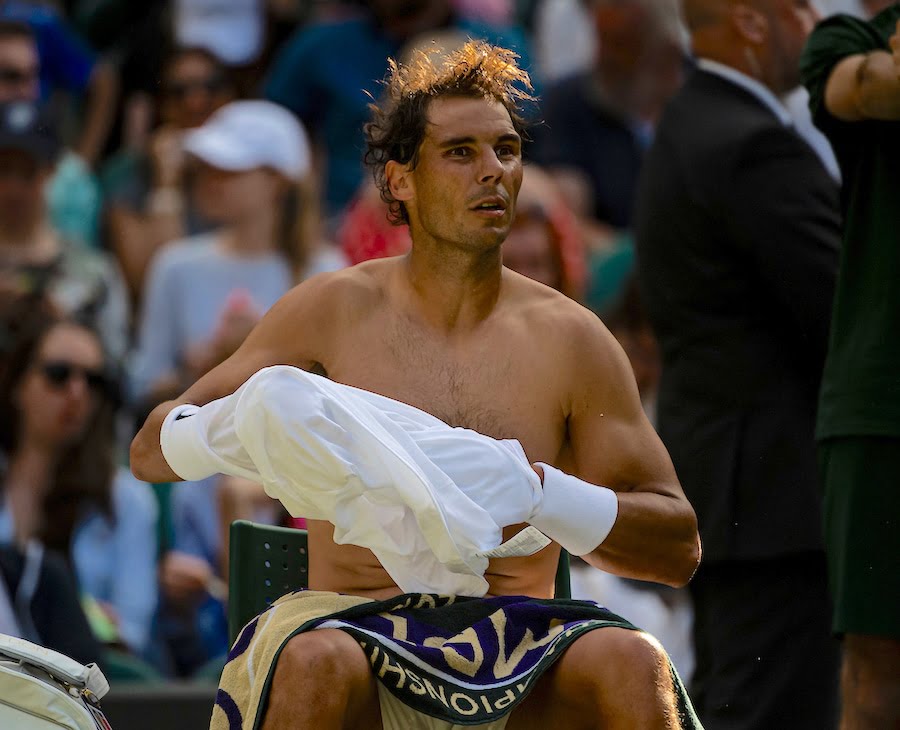 Nadal and Kyrgios set to entertain Wimbledon Centre Court
In their seventh ever meeting, world number two Rafael Nadal will take on Nick Kyrgios in the last match on Centre Court.
The pair met for the first time at Wimbledon in 2014 when Kyrgios, aged 19, upset the 2010 champion defeating him in four sets.
The often controversial Kyrgios called Nadal 'super salty' in a podcast interview earlier this year, with Nadal's uncle and coach claiming Kyrgios 'lacks education'. The pair have not met since the feud of words began, setting up what could turn into a tense affair.
The last time they met was in the second round of Acapulco when the Australian had one of the best weeks of his career. Coming back from a set down to beat the 12 time Roland Garros champion, Kyrgios then went onto beat three time Grand Slam champion Stan Wawrinka, Wimbledon semi-finalist John Isner, and ATP Tour World Finals champion Alexander Zverev in the final to lift the trophy.
Since then however Kyrgios' form has not lived up to his billing, and he's featured in a range of controversial moments. One of which was when he got into an exchange with experienced umpire Fergus Murphy at Queens.
Nadal is one of 9 left handers to make it through to the second round, but he has only beaten Kyrgios in half of their matches, despite being ranked 41 places higher as of today. He is looking to win his 19th Grand Slam title, but has a tough draw ahead of him. A win today could mean he still has crowd favourite Jo-Wilfried Tsonga, Marin Cilic and Roger Federer en route to the final and an expected show down with Novak Djokovic.
Nadal has never beaten Kyrgios on grass, but did have to spend much less time on court in round one. He defeated world number 274 Yuichi Sugita in just over two hours, whereas Kyrgios spent and extra 90 minutes on court in his five set victory over compatriot Jordan Thompson
Nadal
Age: 33
ATP ranking: 2
Wimbledon seeding: 3
Career Wimbledon record: 49-11
Career Grand Slam record: 261-37
Career grass court record: 67-19
Kyrgios
Age: 24
ATP ranking: 43
Wimbldeon seeding: Unseeded
Career Wimbledon record 13-5
Career Grand Slam record 35-22
Career grass court record: 22-13
To find out how to get tickets for Wimbledon this year read our 9 point guide here
For all the latest Wimbledon news before, during and after the tournament make sure you bookmark our 'Wimbledon News' section here
If you can't visit the tournament then do the next best thing and read our guide on how to watch Wimbledon on television
To read more amazing articles like this you can explore Tennishead magazine here or you can subscribe for free to our email newsletter