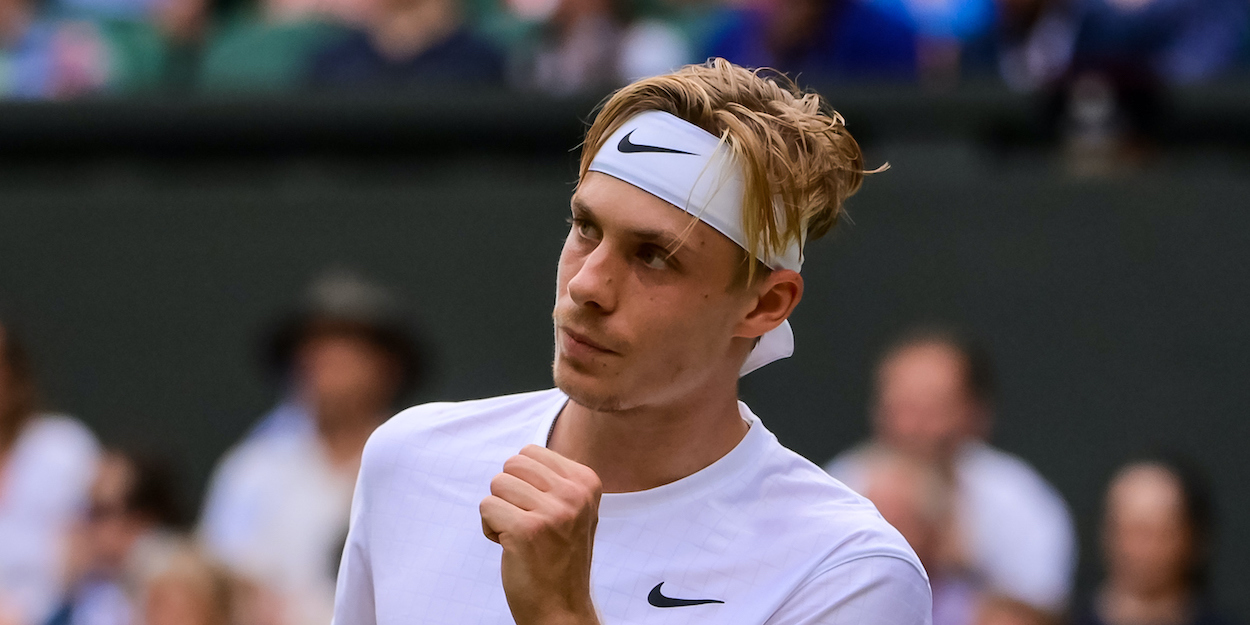 'My game is up there with the top guys and they know it' insists Shapovalov
Denis Shapovalov is feeling confident as he continues his run at this year's Wimbledon and looks to make his mark on the best. 
The Canadian has already produced a career-best result at Wimbledon by reaching the fourth round, and is feeling in good form moving forward.
In particular Shapovalov enjoys the grass, and has experienced success on the surface, albeit not at tour level, having won the junior title at Wimbledon in 2016.
"I definitely think my game has improved a lot on the surface," the world No. 12 told the BBC. "I've always had a lot of love for it, I've always felt super comfortable on it.
"But it's been about, just taking the time to grow on it. Obviously, the seasons are so short so you don't have that much time to practise on it.
"But, for sure I always feel confident against the top guys and I always feel like my game is right there with them and I think they know it too."
Shapovalov faces 2019 semi-finalist Roberto Bautista Agut in the fourth round. Should he win that encounter, the 22-year-old will face either fellow youngster Sebastian Korda or Karen Khachanov.
"So it's definitely great for my confidence and for my game going forward," he continued.
"I think it's still a far way to go but for sure I think I'm playing some really good tennis.
"I've got some difficult opponents ahead of me but for sure I'm super super happy with my game and there's not much I can complain about today."