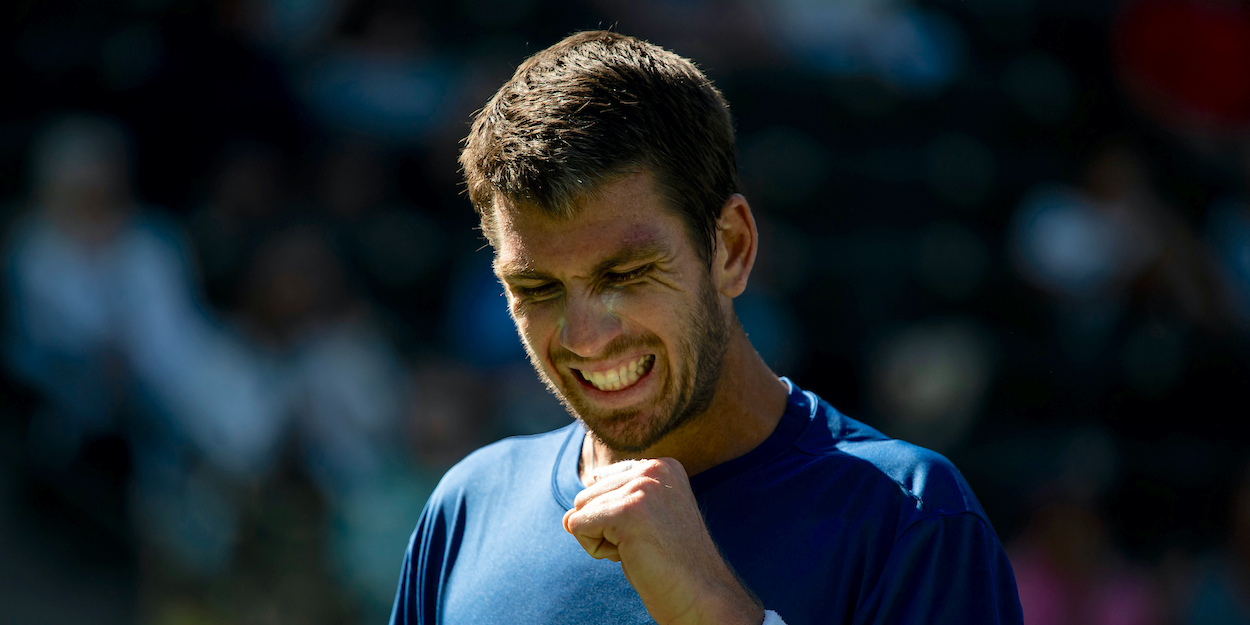 'My biggest win ever' – Cameron Norrie neutralises Diego Schwartzman to reach semi-final
Cameron Norrie was nerveless in his performance against the world number 15 as he registered a 45th win in 2021.
Norrie and Schwartzman had previously met three times on the tour, with each match going to a deciding set.
This time round however the Brit completely controlled the match to oust Schwartzman 6-0, 6-2. Norrie was playing just his first ever Masters 1000 quarter-final, extending his best to the semi-finals with the victory.
Following the win, Martina Navratilova asked Norrie if the result was the biggest win of his career.
"I think so," the Brit replied. "I mean it was such a big moment for me playing my first Masters 1000 quarter-final, especially against Diego [Schwartzman].
"He's such a great competitor, I thought I was in for an absolute battle. But yeah, I'm so pleased to be through.
"And yes, it's probably the biggest match and biggest win of my career with all the circumstances and all the pressures. I'm really happy with the way I handled everything."
Norrie is the first Brit to reach the semi-finals of Indian Wells since Andy Murray did in 2015. He could be the first British finalist since Murray got there in 2009.
The run in California is a continuation of a career-best season for the 26-year-old. Norrie has reached five ATP finals in 2021, including a first career title in Los Cabos, Mexico.
With 45 tour wins this year, Norrie overtakes Novak Djokovic and trails just five players, all of whom top-10 players.
The British star will face either Grigor Dimitrov or Hubert Hurkacz for a place in the Indian Wells final.
Both men have one Masters 1000 title to their name, Cincinnati 2017 for Dimitrov and Miami 2021 for Hurkacz.