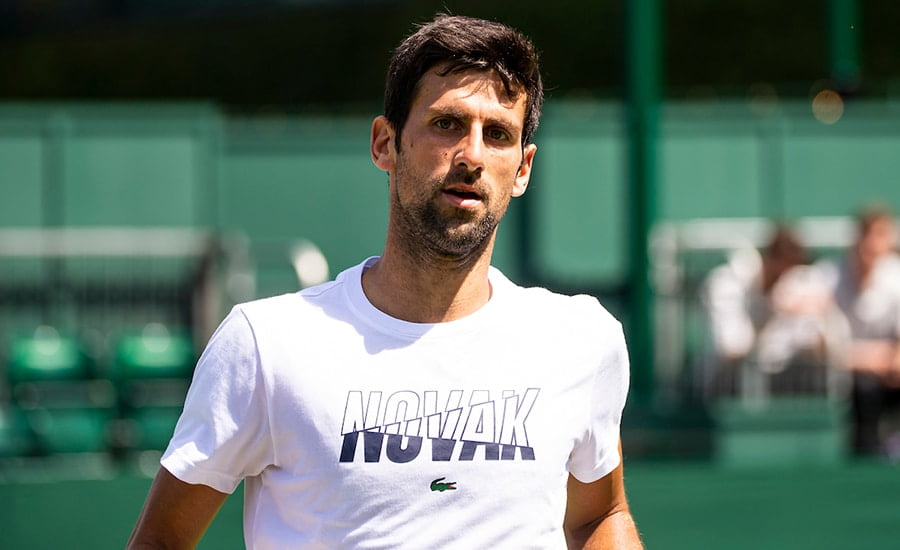 Murray appears to aim dig at Djokovic with Player Council jibe
Jamie Murray appears to have aimed a dig at Novak Djokovic, describing the Player Council under his chairmanship as "chaotic times" and hailing Rafael Nadal and Roger Federer's decisions to rejoin it.
Murray was one of a few high-profile resignations in July, and he suggested all was not well with the Player Council with a very strong parting shot.
"I was kind of fed up sitting in these six, seven-hour meetings and coming out of it and we're not talking about the tennis, we're not talking about the tour," he said upon leaving.
"I was like, 'I'm not going to waste my time with that any more.'
"I think there's a few people out there in various positions, or not in positions, that are kind of trying to grab power and kind of push their own agendas, which personally I don't believe in that route and it's not something I really want to be attached to."
Although not mentioning Djokovic, it is undeniable that controversy has surrounded the Serb and his influence over the council this year.
He was reported to be instrumental in ousting ATP Chairman Chris Kermode, and then threw his backing behind the then Council member Justin Gimelstob as he faced sexual-harassment charges.
?? @rogerfederer @RafaelNadal pic.twitter.com/izRQ5kistJ

— Jamie Murray (@jamie_murray) August 8, 2019
On Friday, Nadal and Federer announced they were returning to the Council and were 'together', with both very outspoken previously about Kermode's removal.
Now, Jamie Murray, who is the elder brother of Andy Murray, poured further fuel on the fire.
"Massive shout out to Rafael Nadal and Roger Federer for stepping up to join the ATP Player Council," he tweeted.
"Despite the sport's current success, we live in chaotic times.
"My biggest achievement in the Council may well prove to be being part of the group of resignations that presented the opportunity for this to happen. Good luck!"
Look ahead to the rest of 2019 with our guides to every tournament on the ATP Tour and the WTA Tour. If you can't visit the tournaments you love then do the next best thing and read our guide on how to watch all the ATP Tour matches on television in 2019. To read more amazing articles like this you can explore Tennishead magazine here or you cansubscribe for free to our email newsletter here