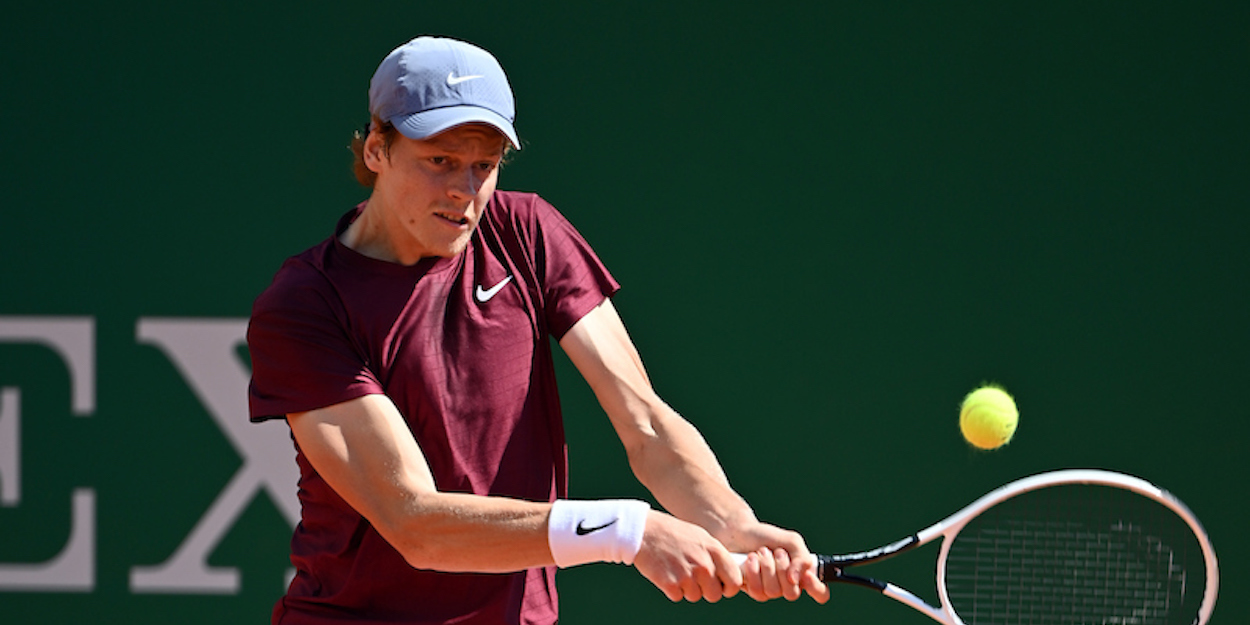 'Maybe he is a little tired,' Jannik Sinner suggests Andrey Rublev may be fatigued after defeating Russian
Jannik Sinner overpowered Andrey Rublev in straight sets to become the first player to reach the Barcelona Open semi-finals this year. 
Jannik Sinner has made his first clay court semi-final at ATP Tour level and his first ATP 500 semi-final, on his Barcelona Open debut no less, defeating Andrey Rublev 6-2, 7-6 (8-6) in just over 90 minutes.
"I'm trying to [get better]. For me it was the first time playing against [Rublev]," Sinner explained in his post-match interview. "He played many many matches this year already, you know."
"Maybe he is a little bit tired after the week in Monte Carlo."
The win takes Jannik Sinner to third on the tour in total wins in 2021 so far. He has 18 wins, while Rublev leads on 26 with Tsitsipas close behind on 24.
"I tried to play my tennis. Somehow trying to finish it out in the end it was not very easy I had three break points at 5-5. It was not easy but I tried to stick in there and I'm very happy.
"Obviously you practise for these kinds of matches. Especially when you play important rounds like quarter-finals, semi-finals and it's important for me for getting experience and I'm just trying to do that."
Pull the trigger, @janniksin! 💥#BCNOpenBS pic.twitter.com/4EOiy2SSiB

— Tennis TV (@TennisTV) April 23, 2021
"I'm getting experience at every tournament I play. Some tournaments are going good like maybe this week and I'm trying to accept every difficult moment in a match and I'm very happy."
The second serve was an important factor in the match, with Sinner winning 61% of points behind his second serve, while Andrey Rublev only won 44% of points behind his second service.
Sinner also only presented Rublev with 3 break point opportunities throughout the match, surrendering just one. Sinner took 3 of 7 break point chances.
Jannik Sinner will next face Monte Carlo champion Stefanos Tsitsipas.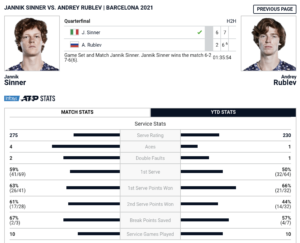 (Photo credit Ray Giubilo)