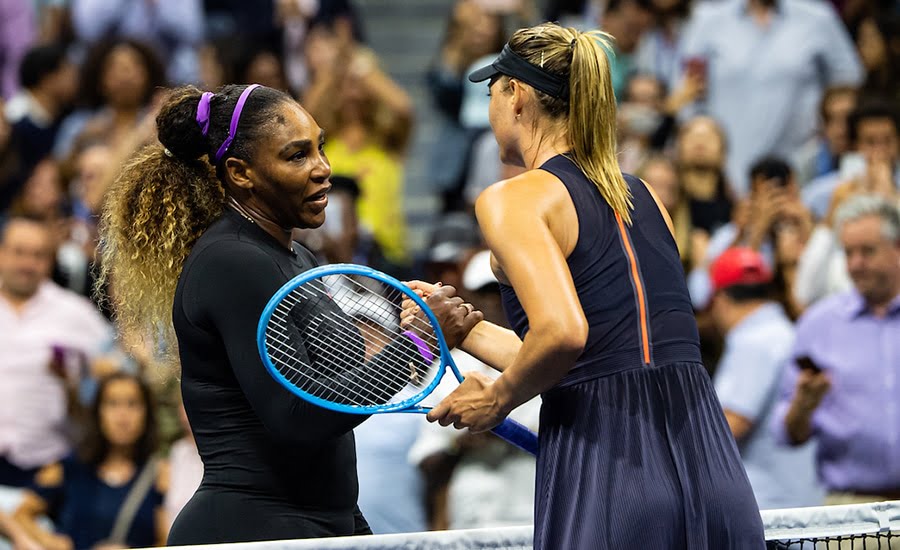 'Give it more time' – Maria Sharapova urged to follow Roger Federer and Serena Williams blueprint
Mats Wilander has urged Maria Sharapova not to give up on her career despite another Grand Slam disappointment.
Sharapova was noticeably non-committal on her future after her first round exit at the Australian Open, prompting speculation that she may be considering retirement.
Eurosport tennis expert Wilander, though, believes there is plenty more to come from Sharapova if she just fights through her problems.
"I would agree that she is a little slower and a little less consistent than before.
"Though I like to go back to Venus Williams when she made the finale as at the Australian Open as a 36-year-old.
"Venus Williams had a few years in between that and when she had previously reached a Grand Slam final where she shouldn't have even been playing tennis.
"You have got to give someone like Maria Sharapova a little more time, she's still coming back, she's got the fire.
"Yes, she is a little bit slower, yes she is lacking in confidence. What I am trying to say is that she is such a professional that I do not think she would go out there unless she felt she was going to be competitive.
"I just think – let her be. It's tough for her as they put her on the big courts, and when you are not playing well as a past Grand Slam champion and people start doubting then it's hard. I really don't think Maria Sharapova's time has come yet.
Wilander believes Sharapova needs to look at the apparently ageless starts like Roger Federer and Serena Williams for inspiration, adding that adaption is the key to longevity.
ALSO READ: 'I don't have a crystal ball' – Maria Sharapova drops big retirement hint after Australian Open failure
"How they have adapted their games is what sets the likes of Roger Federer and Serena Williams apart – they have managed to keep up with the new generation.
"They are still the ones that advancing. Roger takes the ball ever-so-early, Serena is still the best in the world.
"The big difference between Maria Sharapova and Serena Williams is the serve. Sharapova needs the big serve, shorten the point and find her rhythm in the service to win free points."
All courts and all matches from the Australian Open are live and exclusive on Eurosport and Eurosport Player.
Keep up to date with all the action at our tennis news section. Win amazing tennis prizes by entering our competitions. Learn more about your favourite players including Roger Federer, Rafa Nadal and Novak Djokovic. Check out the latest kit in our tennis gear reviews. Receive regular updates with our legendary newsletter or read in depth features with stunning photography in tennishead magazine. Can't visit the tournaments you love? Check out our guide on how to watch tennis on TV. Don't miss a thing with our Live Scores service. Follow tennishead on social media at Facebook, Twitter, Instagram & YouTube