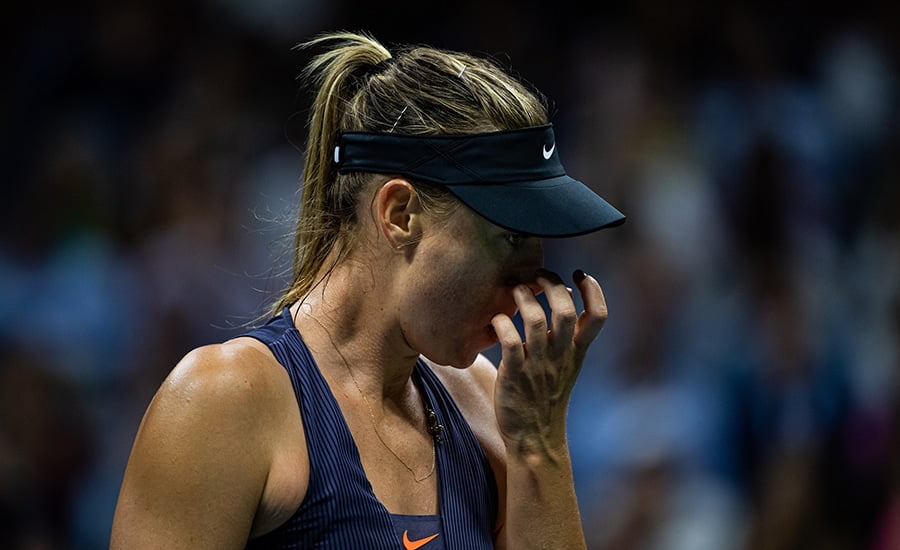 'I don't have a crystal ball' – Maria Sharapova drops big retirement hint after Australian Open failure
Maria Sharapova appeared to drop a major retirement hint after being very non-committal about her future.
The five-time Grand Slam winner lost in straight sets to Donna Vekic at the Australian Open after a year of struggling with a persistent shoulder injury.
She required a wildcard to get to the tournament in the first place, and it was her third successive first-round failure at a Grand Slam.
When asked if she would be back to play the tournament again, Sharapova replied: "I don't have a crystal ball to tell you if I can or if I will, but I would love to.
"I was fortunate to get myself to be here and thankful to (tournament director) Craig (Tiley) and the team allowing me to be part of this event.
"It's tough for me to tell what's going to happen in 12 months' time.
"I put myself out there. As tough as it was, I finished the match and it wasn't the way that I wanted.
"There is no way to get out of it except to keep believing in yourself because, if you do all the right things and you don't believe in yourself, then that's probably a bad formula."
Sharapova will drop out of the world top 350 as a result of her Australian Open defeat, and she admits that may be a factor in her decision.
"I certainly have to take that into account," she admitted.
"I don't know if I can look at the ranking and really think about it in depth just because I really haven't played and I was injured most of the year."
Keep up to date with all the action at our tennis news section. Win amazing tennis prizes by entering our competitions. Learn more about your favourite players including Roger Federer, Rafa Nadal and Novak Djokovic. Check out the latest kit in our tennis gear reviews. Receive regular updates with our legendary newsletter or read in depth features with stunning photography in tennishead magazine. Can't visit the tournaments you love? Check out our guide on how to watch tennis on TV. Don't miss a thing with our Live Scores service. Follow tennishead on social media at Facebook, Twitter, Instagram & YouTube