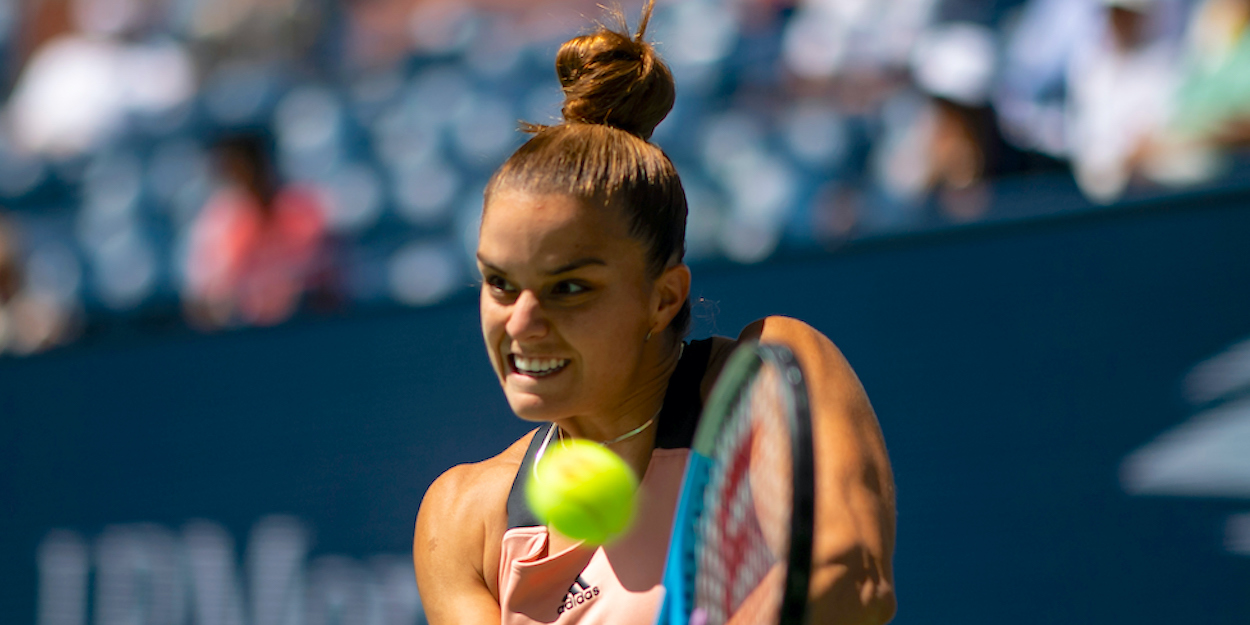 Maria Sakkari credits career-best season to 'clever scheduling'
Maria Sakkari believes that one of the keys to the best season of her career has been the regular breaks she has taken through the year.
The 26-year-old Greek, who broke into the world's top 10 for the first time in September, has gone from strength to strength since reaching the Miami Open semi-finals in the spring.
She has since played in two Grand Slam semi-finals, losing on both occasions to the eventual champions, Barbora Krejcikova in Paris and Emma Raducanu in New York.
Her previous best Slam result was reaching the fourth round of the 2020 Australian Open and US Open.
Sakkari has had a reputation as one of the game's hardest workers, but Tom Hill, her British coach, has made sure that she has taken time to recover from her exertions.
"I think we've been very clever with scheduling and rest," Sakkari said in Indian Wells. "Tom has been giving me a lot of days off during this year. Probably he could see more than I could that it was going to be a long season.
"He was prepared and ready for that. It's very good that we have that communication. He lets me rest for three or four days after tournaments. He doesn't get me back on court after a couple of days maybe like other players do.
"I used to be a player who, if I took an extra day off, would think: 'Oh no, I'm going to lose my timing, lose my momentum.' But as I get a little bit older and more mature, I'm realising what's good for me, what's good for my body and my mentality.
"Having the right people around me made me realise that the things they are saying and the things we are trying to achieve wouldn't be possible without a good schedule.
"I just realised that rest is more important than practising sometimes and I shouldn't panic if I don't practise for one day. I'm not going to forget how to play or how to hit in one day.
Sakkari is on track to make her first appearance in the year-ending WTA Finals in Guadalajara, Mexico, which will bring together the eight players who have earned the most ranking points in the year.
The Greek is currently fifth in the Porsche Race to the WTA Finals.