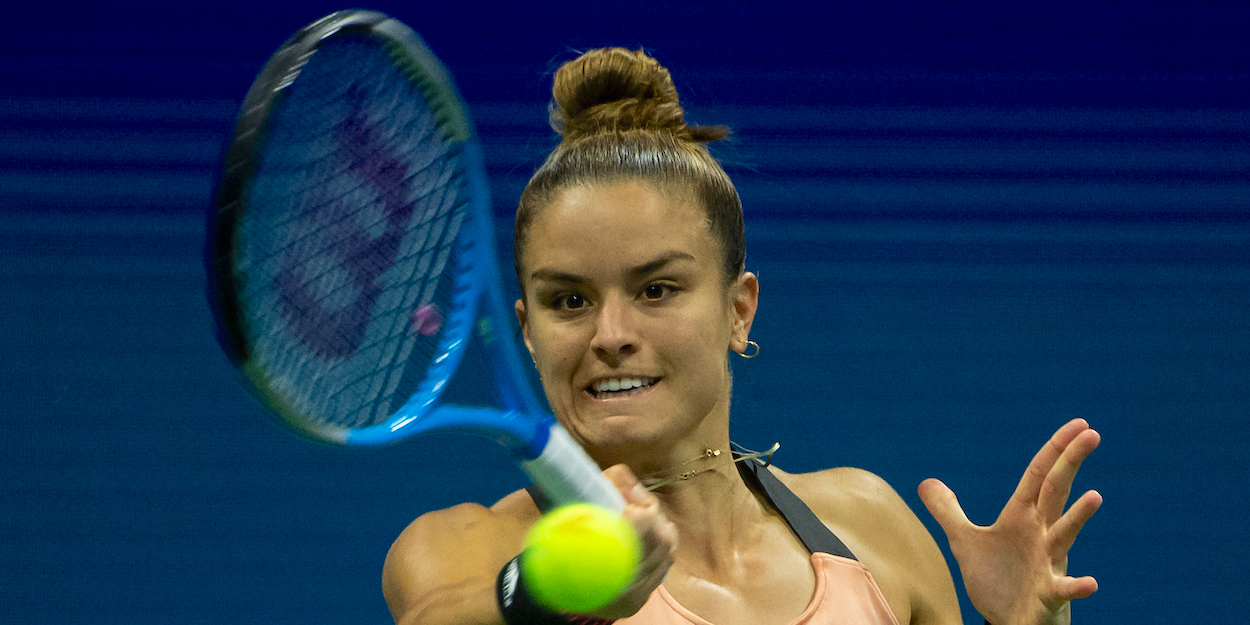 Maria Sakkari could see mixed outcomes following shock Indian Wells defeat
Maria Sakkari will no doubt be disappointed to go out of Indian Wells so early, but she may still gain a boost with regards to the WTA rankings.
Despite leading by a set, the Greek star lost to opponent Viktorija Golubic of Switzerland 7-5, 3-6, 2-6.
Sakkari was seeded sixth in the tournament. The 26-year-old came into Indian Wells off the back of a WTA final at the Ostrava Open and a second Slam semi-final of 2021, at the US Open.
However, the timing of Indian Wells means that even though Sakkari fell at the first hurdle, she may yet climb to a new career-high ranking after the tournament ends.
When the WTA rankings next update, points from the Covid-delayed 2020 Roland Garros will drop.
Hence, current world number four Iga Swiatek and world number eight Sofia Kenin will drop points from their champion and finalist results respectively at that event.
As she is not playing Indian Wells, Kenin will definitely drop 1059 ranking points, falling out of the top-10. Meanwhile Swiatek can practice a measure of damage control depending on her Indian Wells results.
Should she go out of the tournament in her next match, she will have 3381 ranking points, dropping her to 10th. If she won the event, her points would be at 4166, which would guarantee her sixth in the rankings.
Sakkari could stand to rise as high as seventh in the rankings. She is ninth in the WTA rankings, a career-high.
She is currently fifth in the rankings race to qualify for the WTA Finals in Guadalajara, Mexico, in early November. Should she do so, she would become the first Greek women to compete at the event.