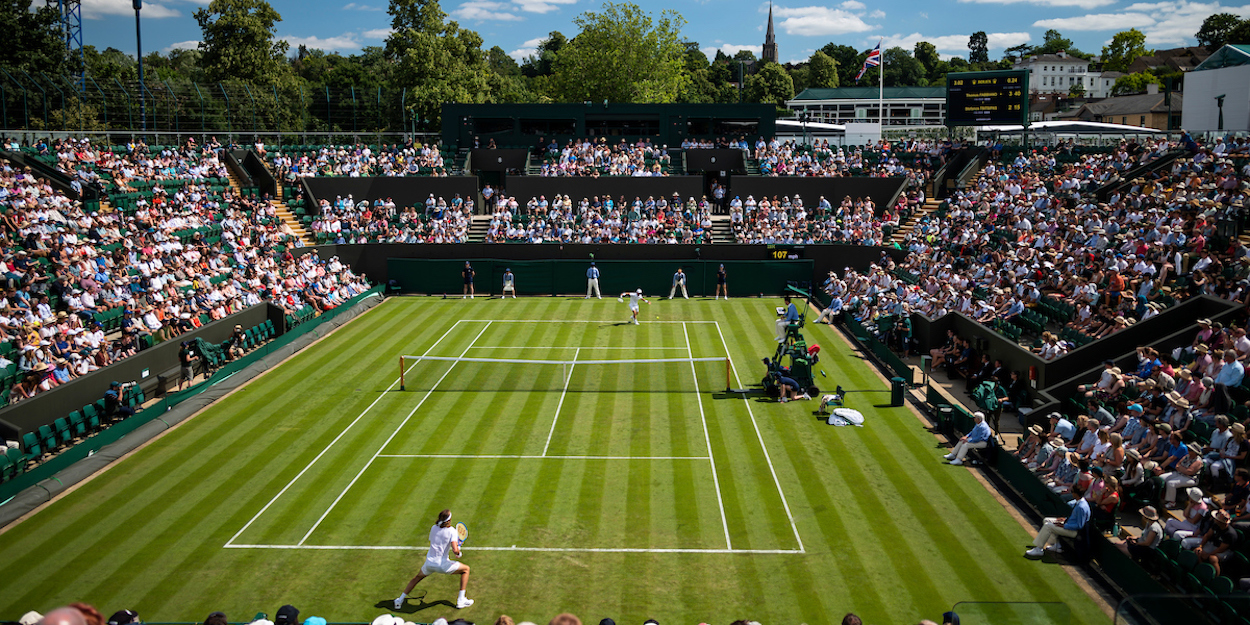 Long-standing Wimbledon tradition to return in 2022
A mainstay tradition of Wimbledon will make its comeback for the 2022 tournament after being scrapped for the 2021 event.
Amidst pandemic restrictions, the famous Wimbledon queue was axed from the 2021 tournament. Now, in a recent statement made by the AELTC, the age-old convention will return to the grass court Slam in 2022.
"Following the unusual ticketing provisions for 2021, we are pleased to confirm a return to more normal ticketing arrangements for 2022," the statement begins. "The Queue and Ticket Resale will return in 2022 for on-day sales.
"There will not be a Wimbledon Public Ballot for The Championships 2022. Guests who were successful in the 2020 Wimbledon Public Ballot and took up their ticket offer will be offered the same day and court for 2022.
"We expect to communicate these details early in the New Year.
Ticket integrity will continue to be of the utmost importance, with strictly one pair of tickets available per household."
Wimbledon 2022 will run from 27th June to 10th July. Moreover, it will, for the first time in its history, have play every day for the full two weeks, as play will take place on the middle Sunday.
Finally, ticket prices for 2022 have been confirmed and are available to view here.