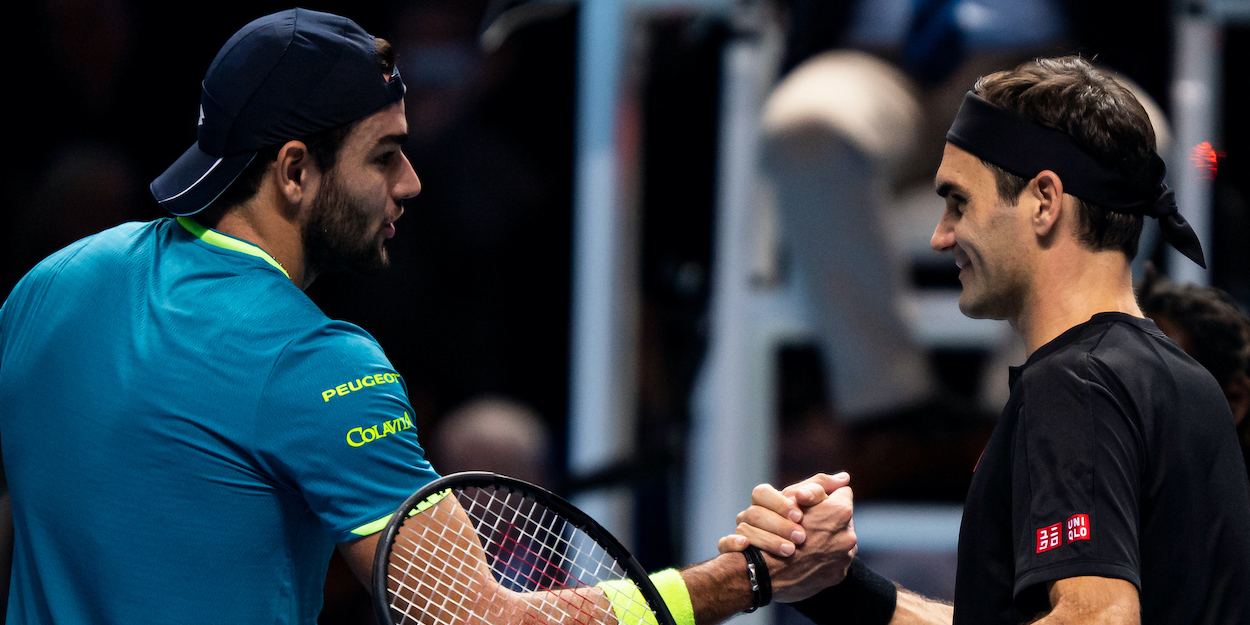 'Like Roger Federer, Matteo Berrettini only does the right things' – Former world No. 3
Matteo Berrettini is similar to the the legendary Roger Federer in that he only makes good decisions, according to this former top pro.
Croatian legend Ivan Ljubicic sees attributes in Berrettini that align with those of Federer.
Ljubicic is both coach of Federer and manager of Berrettini, giving him direct insight to how each player functions and competes.
"Berrettini is a great tennis player," he told Il Messaggero in a recent interview. "He seems to me an exceptional man, not only for his skills but also for the depth he has in discussing things.
"The only other player I know of like him is Federer. Matteo [Berrettini] is perfect and in 2021 he has shown that if he can do the right things he is capable of standing up to any player on the tour."
The Italian number one is currently ranked seventh in the world, and is on track for his winningest season to-date, with a win-loss record of 38-9, his 2019 record of 43-25 being his strongest so far.
At Grand Slams this season, Berrettini has a 16-3 win-loss record, and has technically only lost to Novak Djokovic.
After withdrawing from the fourth round of the Australian Open due to injury, Berrettini went out to Djokovic in the quarter-finals of Roland Garros, the final of Wimbledon, and the quarter-finals of the US Open.