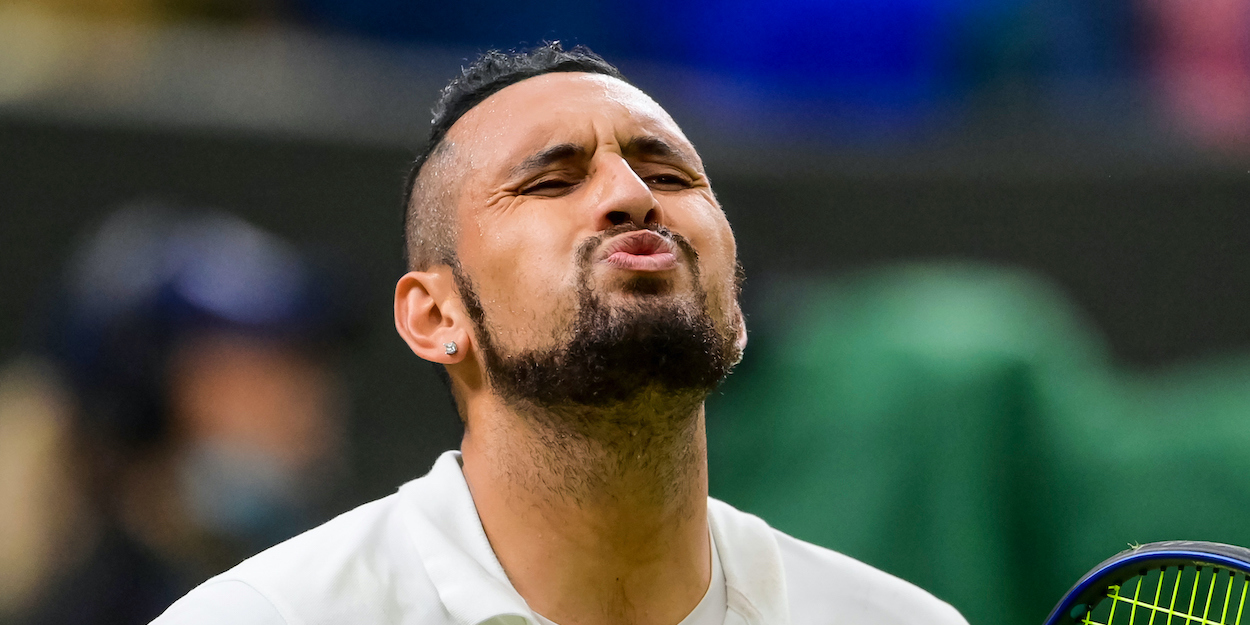 Kyrgios admits Wimbledon run has given him a 'second wind' despite withdrawal
Nick Kyrgios was set for a showpiece battle with Felix Auger-Aliassime, but an injury to the Australian cut the encounter short. 
At 1-4 down in the second set having claimed the first, the 26-year-old complained of an abdominal pain to the tournament physio.
With his serve hugely depleted and movement greatly limited, Kyrgios retired at the end of the second set as his Canadian opponent took the set 6-1.
"It's just getting worse and worse," Kyrgios told the trainer at the change of ends. "I literally can't roll my arm over any more, I just can't do it."
The world No. 60 then declared his retirement as he moved to his opponent.
"I'm sorry brother," Kyrgios said to Auger-Aliassime as the two shared a handshake before the Australian applauded the crowd.
Unusually, Kyrgios then took an on-court interview despite losing the tie.
"I haven't played this level of tennis in a long time," the Aussie explained.
"And obviously playing someone as good as Felix, I need my main weapon, my serve, to be firing on all cylinders, and I just felt my ab, definitely did something to it.
"Playing out here and having this support is kind of [given me] a second wind. I reckon I'm gonna come back and play for a bit longer."