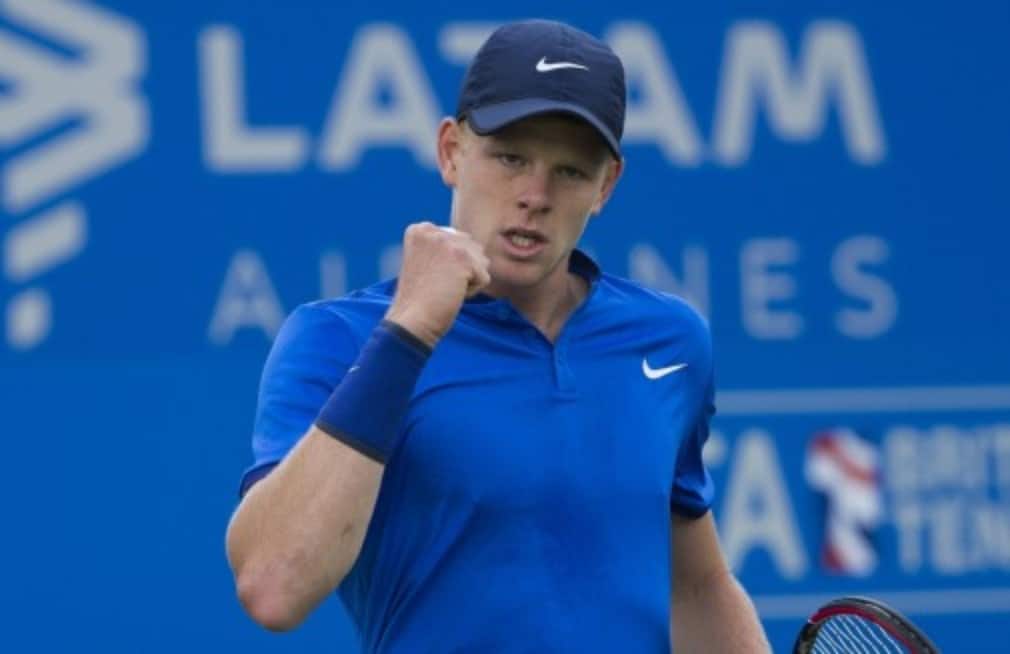 Kyle Edmund exclusive interview: The breakthrough man
Kyle Edmund's run to the semi-finals of the Australian Open in 2018 was the perfect start to his year, but, as the British No 1 tells Paul Newman, there were plenty of other reasons why 2018 was a memorable year for him
You would never hear Kyle Edmund complain about his achievements being under-valued by the public, but does the 23-year-old Briton receive the recognition that his achievements merit?
In 2018 Edmund established himself in the world's top 20, played in a Grand Slam semi-final, reached his first tour-level final, won his first ATP title, beaten the year's outstanding player, became British No 1 and won a match on Centre Court at Wimbledon for the first time. His achievements might be fully appreciated by those within tennis, but you sense that they are not acknowledged by the wider British public in quite the way they would have been two or three decades ago.
Just like the athlete Steve Cram, who had to follow in the footsteps of Sebastian Coe and Steve Ovett, or all those British gold medal winners who rowed in the wake of Steve Redgrave, or even the cyclist Simon Yates, who emulated Bradley Wiggins and Chris Froome by winning a grand tour this summer, Edmund competes in a sport where fans have grown used to home success.
Until the mid-1990s Britain had almost forgotten what is was like to have a player challenging regularly for the biggest prizes in tennis, but Tim Henman, Greg Rusedski and Andy Murray raised the bar in terms of the public's expectations.
However, in a sport in which champions emerge from almost every corner of the planet, there should be no doubting the merit of what Edmund has achieved last year, even if the softly-spoken world No. 29 will not be shouting about it from the rooftops. Ask Edmund to reflect on his breakthrough season and he simply concludes that it has been "a solid and good year" for him.
At the end of 2017 there might have been good reason to wonder whether Edmund's career had reached a plateau. He finished the year ranked No 50 in the world, five places below his season-ending position in 2016. He had failed to match his previous year's achievement of reaching the fourth round of a Grand Slam tournament (at the 2016 US Open) and had shown a worrying tendency to lose final sets: of his 25 matches that went the distance in 2017 he won only seven.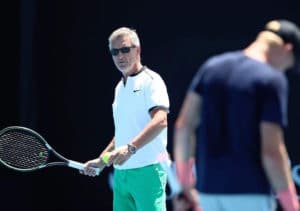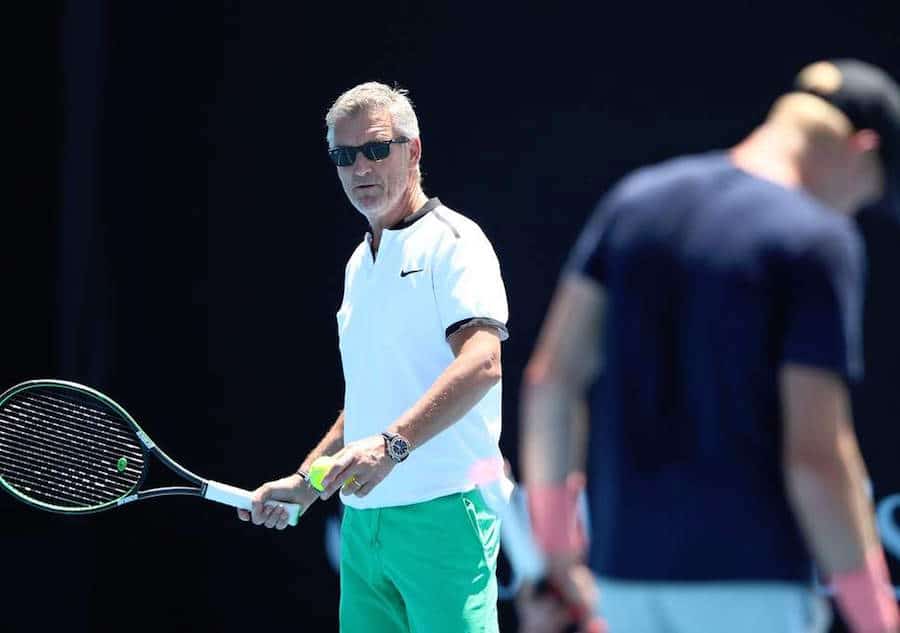 However, a change of coach, with the experienced Swede Fredrik Rosengren replacing Ryan Jones, quickly brought its reward in the first month of 2018. In his first tournament of the year in Brisbane Edmund won deciding sets in the first two rounds to reach the quarter-finals and at the Australian Open his new-found resilience was soon in evidence again. In the first round, against Kevin Anderson, Edmund trailed by two sets to one and was a break down in the deciding set, but recovered to record the best win of his career to date.
In the third round Edmund won another gruelling five-set match, against Nikoloz Basilashvili, and in the fourth he beat Andreas Seppi, despite losing the first set, to earn a quarter-final meeting with Grigor Dimitrov. A polished display of controlled big hitting gave Edmund victory over the world No 3 and prompted Murray to react on Twitter with a single word: "Wow!"
Edmund's run finally ended with a straight-sets defeat to Marin Cilic in the semi-finals, a hip problem dashing his hopes of becoming the only British man other than Murray to reach the final of the year's opening Grand Slam tournament since John Lloyd in 1977.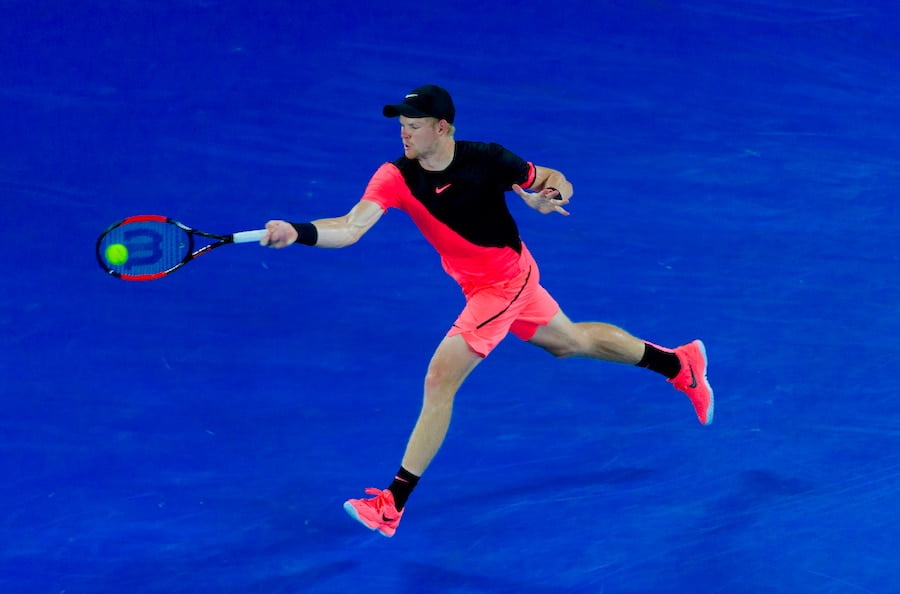 Although Melbourne represented a major landmark for Edmund, it was more than two months before he won another match. In a scenario that became a recurring theme through the year, Edmund was laid low by illness after Australia. He struggled through the latter half of the summer in particular and at the end of the season had his tonsils out in the hope of curing the problem.
Between the setbacks there were plenty of high points: replacing Murray as British No 1, a first appearance in a tour final in Marrakech in April (he eventually lost to Pablo Andujar), a maiden victory over Novak Djokovic in Madrid in May, a first win on Centre Court at Wimbledon (before a third-round defeat to Djokovic on the same stage), a chance to mingle with the elite at the Laver Cup in Chicago and, finally, a maiden tour title in Antwerp.
Edmund has always had a potent big-hitting game, but what qualities does he think he has added this year? "Being a bit smarter on the court in terms of my decision-making, using my big game more effectively at certain times in the match, knowing how to use it and when to use it." he told tennishead. "I think that's what helped me to get my bigger wins."
Although Edmund recognises that Australia represented a big breakthrough, he is also happy with the way he rose again after recovering from illness. "It felt like I had to get going again and couldn't just rely on my form," he said. "Going big in a Grand Slam, you can't really replicate that anywhere else.
"Looking back at the year, there were certainly points where I might have wished I could have done better. I missed a bunch of tournaments this year and there were others where I could have done better. At the same time I have to appreciate the good things I did. It's unrealistic to think that every week and every part of the year is going to be amazing. It makes you appreciate the good stuff a lot more when you have some down results."
Given the dips he suffered during the year, such as his failure to win a match at either Indian Wells or Miami and his first-round defeat to Paolo Lorenzi at the US Open, Edmund is well aware that he should have plenty of chances to pick up ranking points in 2019.
"There are definitely times in the year where I'll have opportunities to build, but there will also be times when I've had good results this year and there won't be much of a chance to move up," he said. "It ebbs and flows."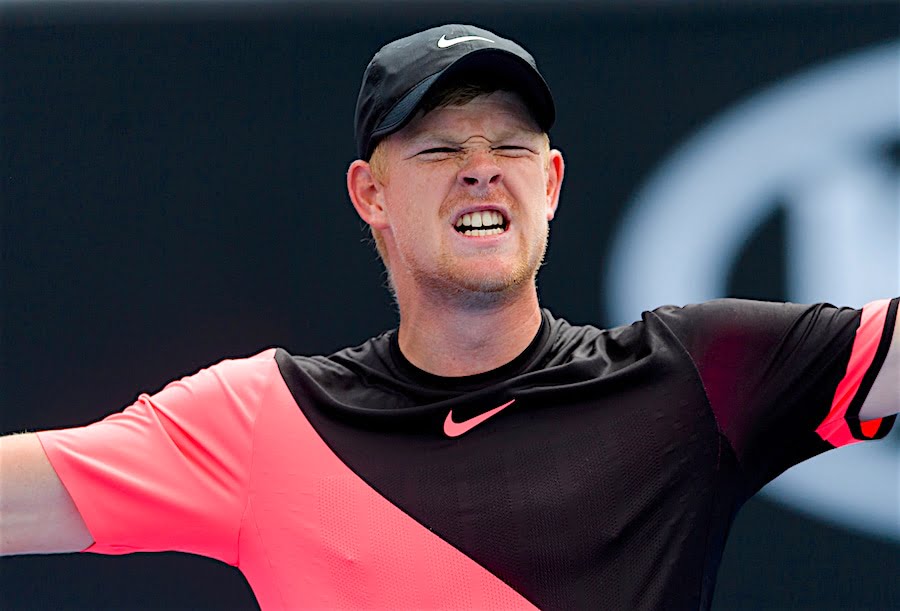 Edmund does not set himself too many specific targets – "I think if you achieve every single goal you have then the goals are not competitive enough," he said – but admits that winning a title was one of his ambitions in 2018.
"At Antwerp in 2016 I definitely felt like I had a really good chance of winning the title but didn't," he said, recalling a semi-final defeat to Richard Gasquet. "Then another year went past when I got to semi-finals but didn't win a title. I felt like I had the game, but I just hadn't done it. I always feel it's not quite good enough to say you've got the game if you never go on to do it.
"I didn't think too much about a rankings goal last year. If I'd had one it would probably have been to reach the top 20. Making the Australian Open semi-finals helped me achieve that quite quickly. Reaching the semis wasn't a specific goal, but it was a great result for me for sure, as was winning my first tour event.
"There were a lot of firsts for me last year which were really good for me. I only reached the third round at Wimbledon but it was the best result I've had there and I won a match on Centre Court for the first time. For sure it was a solid and good year."
Look ahead to 2019 with our guide to every tournament on the ATP Tour, the WTA Tour and the ITF Tour
If you can't visit the tournaments you love then do the next best thing and read our guide on how to watch all the ATP Tour matches on television in 2019
To read more amazing articles like this you can explore Tennishead magazine here or you can subscribe for free to our email newsletter here