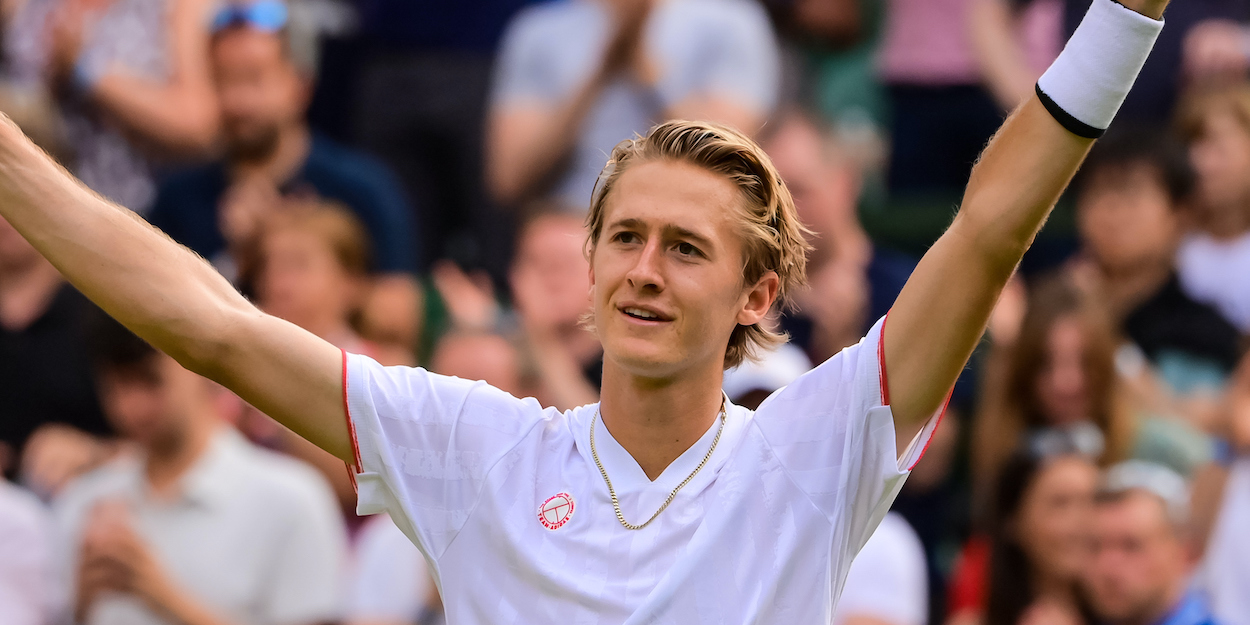 Korda versus Khachanov comes to a crazy end at Wimbledon
Sebastian Korda and Karen Khachanov played out an incredibly unique end to their Wimbledon fourth round encounter as both men battled for a first Wimbledon quarter-final.
The American world No. 50 was celebrated his 21st birthday on-court against the Russian 25th seed by racing to a set lead, 6-3 in the first.
Khachanov bounced back quickly though, taking the next two sets 6-4, 6-3. In each of the first three sets, a single break was enough to seal it.
In the fourth, the two men's serves began shaky, as the two traded breaks to open the fourth before the match continued on-serve.
Korda took his only other break chance at 5-6 to level the match at two sets apiece, with six breaks of serve in the match to this point.
The fifth and final set is where the match really took a bizarre turn. After Korda held to open the set, he and Khachanov traded four consecutive breaks to make it 3-2, before Khachanov finally held for 3-3.
From there, eight consecutive breaks followed, including Khachanov serving for the match three times at 5-4, 6-5 and 7-6 and a match point at 6-5, Ad-40.
Each player held their serve at 7-7 to make it 8-8, before Khachanov broke again to secure a fourth chance to serve out the match.
The Russian finally did so, winning the match 3-6, 6-4, 6-3, 5-7, 10-8 after three hours and 49 minutes, with 25 break point chances in the fifth, with 13 breaks of serve converted.