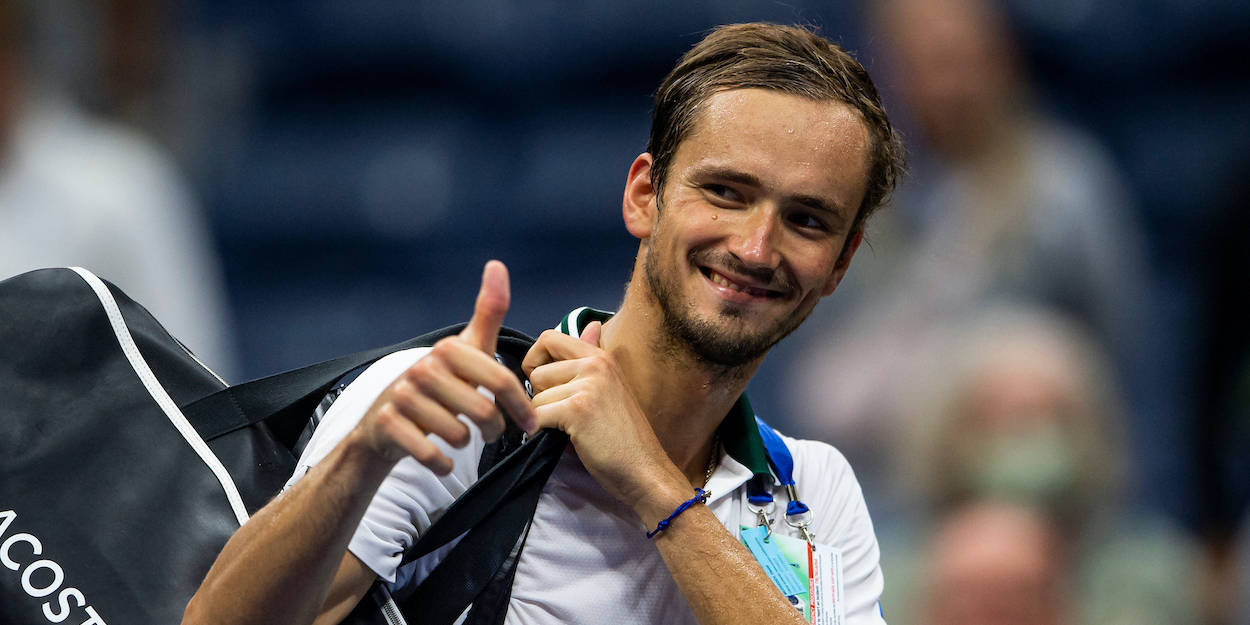 'Keep focused on match point!' – Daniil Medvedev mocks self in Iga Swiatek advice
Daniil Medvedev brought some good humour and self-awareness to a conversation with Iga Swiatek on her upcoming WTA Finals debut.
The men's US Open champion and 2020 women's Roland Garros champion recently met through social media on an Instagram Live for their favoured racket brand.
Swiatek, ranked 11th in the world, has qualified for her first ever WTA Finals. Medvedev has himself qualified for the men's equivalent ATP Finals, making his third appearance, as defending champion no less.
When asked what advice he had for Swiatek ahead of the Finals in Guadalajara, Mexico, Medvedev made a cheeky comment taking a jab at himself.
"Keep focused, if you're 5-1 up, even in the third set, even if you have match point, just keep focused, that's the main advice," the world number two stated.
"Try to finish the match, don't talk to your team, don't show emotions."
Of course, this was a reference to his second ever ATP Finals match, a round robin tie against Rafael Nadal in 2019.
After splitting the first two sets, Medvedev led Nadal 5-1 and had a match point at 30-40 on the Spaniard's serve. The Russian missed that chance, going on to lose the match in a deciding tiebreak.
Medvedev had an unceremonious ATP Finals debut in 2019. The Russian lost all three round robin matches. Moreover, he claimed just one set, coming in that match against Nadal.
But the 25-year-old returned with a vengeance the following year. In 2020, Medvedev defeated Alexander Zverev, Novak Djokovic and Diego Schwartzman during the round robin stage, all in straight sets.
He then overcame Nadal in the semi-finals and Dominic Thiem in the final, both from a set down, to claim the title in London.