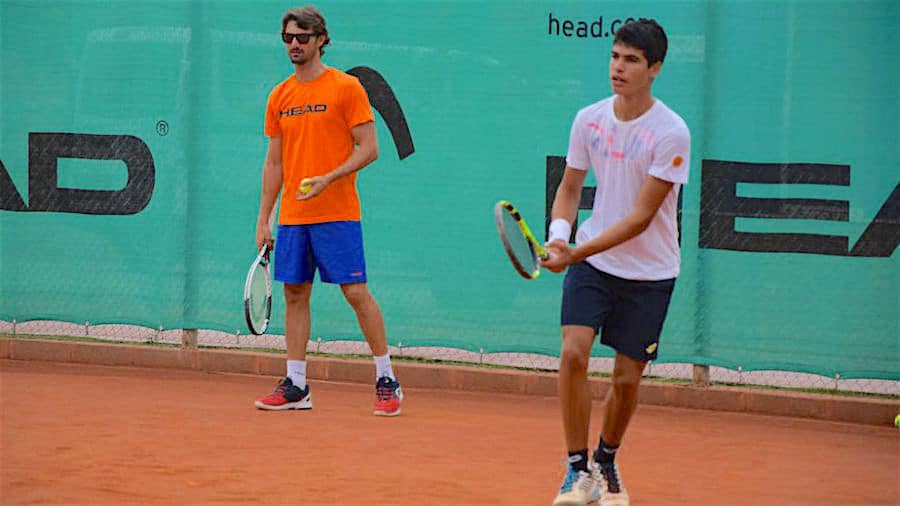 Juan Carlos Ferrero exclusive column: "It's difficult even for the most talented players"
The former World No.1 and 2003 French Open champion begins a series of exclusive opinion pieces for tennishead focussing on his lifelong passion to help develop the next generation of tennis stars
Firstly let me say that I feel honoured to be asked to write for tennishead who have given me the chance to detail how my life has changed since I retired as a professional and now sees me fulfilling my dream to coach some of the best juniors in the world.
Since retiring from the ATP Tour in 2012 I have been living and working with the kids and teenagers at my tennis academy in Villena. We train very hard and they try to improve their tennis skills each day. My daily commitments as a coach include preparing the players training schedule and program of tournaments. I'm then on court a lot working directly with players to help improve their game. I even pick up the balls!
I started playing at the same academy when I was just 10 years old and stayed until I reached the top of world tennis. It was a really hard path for me and so I´m glad that now I can continue living my passion by supporting other young players in the pursuit of their dreams in the same way I was helped.
There is no greater feeling for me than to work with the kids and I always try to support them as much as I can. Right now my work in the academy is mainly focussed on coaching the Spanish 15 year old Carlos Alcaraz. He is one the best players in the world for his age and has a current ITF junior ranking of 46. I like his game a lot, especially his spirit & philosophy. I believe he will do really well in the future. For me it is a busy time with many new experiences whilst working with young players at the academy. It is a pleasure to see how they make progress day by day and the level of junior tennis is very high.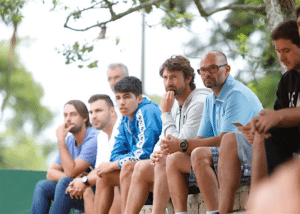 However, in world junior tennis there are many ambitious and talented players who all work extremely hard to achieve their goals. This means it is very difficult for every young player to gain entry into the biggest junior tournaments and to keep pace with the older players. I make it my focus to encourage all players to work as hard as they can and to develop their willpower, humility but also their ambition. These were all traits that I focussed on and made me into the person I am today.
Carlos will take part in all of the junior Grand Slams this year which are the most prestigious events on the Junior Circuit. This excites me as I can't wait to see how he will fight through this period in his career and i'm really looking forward to being part of his journey!
In the meantime I will be accompanying and supporting Carlos on his travels to some other tournaments. Personally it feels great to travel again and see how the ITF Junior circuit works today.
I hope you enjoyed this first insight into my current working life. I am extremely motivated in my work with young players who share my passion for tennis and I have big ambitions for their future. I've throughly enjoyed writing what will be the first of many articles documenting my travels on the tennis tour. Watch this space!
About the author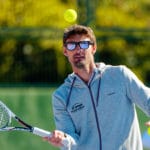 Juan Carlos Ferrero was known as 'The Mosquito' as he battled his way to No.1 in the world. His style of play was built around his incredible court speed and powerful hitting. His greatest achievement was winning the men's singles at the 2003 French Open but he also made the final of the US Open that year and followed it up with a semi final spot at the Australian Open in 2004. 14 of his 16 ATP Tour singles titles came on clay and he ended his career with a winning 479 – 262 singles record. He now spends his time at the Juan Carlos Ferrero Tennis Academy in Alicante, Spain
Look ahead to 2019 with our guide to every tournament on the ATP Tour, the WTA Tour and the ITF Tour
If you can't visit the tournaments you love then do the next best thing and read our guide on how to watch all the ATP Tour matches on television in 2019
To read more amazing articles like this you can explore Tennishead magazine here or you can subscribe for free to our email newsletter her