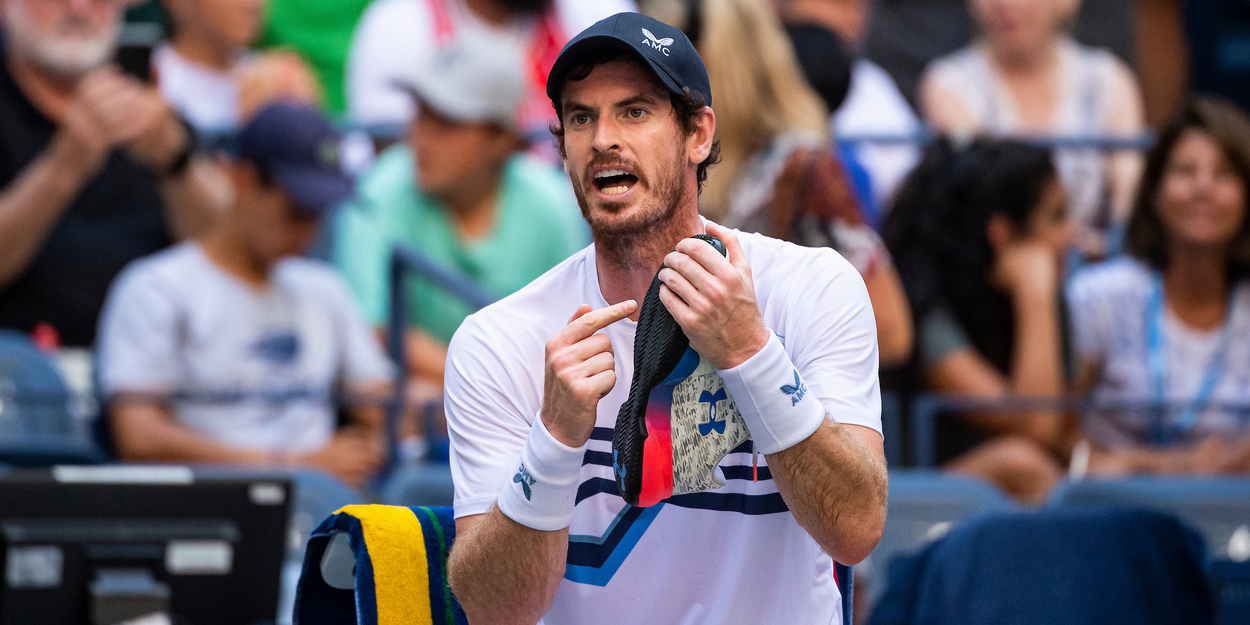 'I've sometimes been confused on-court,' admits Andy Murray on finding form
Andy Murray feels his mindset is slowly shifting to a consistent level on-court as he once again speaks in detail about aspects of his play.
The former British and world number one is through to the quarter-finals of the Moselle Open in France after dismissing Vasek Pospisil 6-3, 6-3 for a second win of the week.
Murray believes he is really starting to find his feet again and reach a good level of comfort and confidence in matches.
"For me [compared to] the last few years, this period has been the most tournaments I've played really, and my body feels good," Murray said after defeating Pospisil.
"I'm starting to gain just a little bit of confidence with each match and starting to see the points and how I want to play them again.
"Which is great. There's been times in the last year where I've been a little bit confused, not seeing how the points are developing and stuff.
"For me, that was always a strong part of my game and it made me feel quite uncomfortable on the court when I was feeling that way.
"So, I'm starting to get that back. The results are coming and my tennis is getting better."
Andy Murray was first forced off the court due to a hip injury in 2017, losing in the Wimbledon quarter-finals before sitting out the rest of the season.
He only returned in 2018 at Queen's, going on to play just 12 matches at just six tournaments. In 2019 it was 21 matches across 10 tournaments on the ATP tour, at Challenger events and in the Davis Cup, including a title in Antwerp, Belgium.
The Moselle Open is Murray's 10th event of 2021, with 20 matches already under his belt for the season, meaning this year is set to be his busiest since 2017.