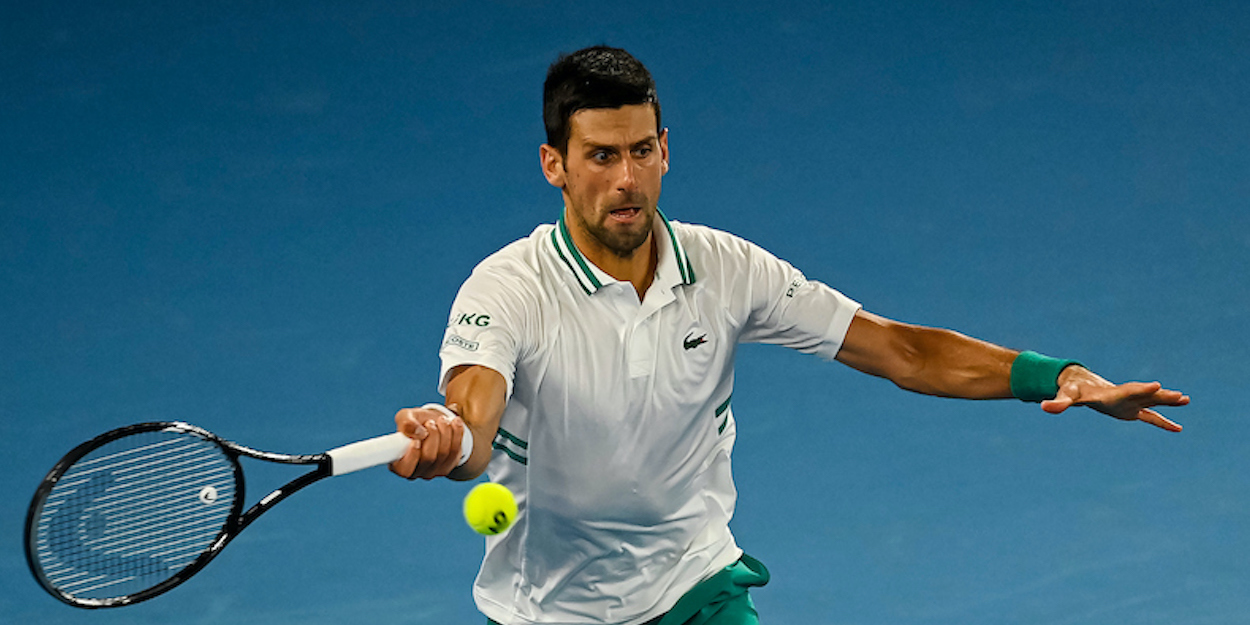 'It's crazy how cleanly he hits the ball,' next-gen star grabs chance to practise with Novak Djokovic
A teenage talent took the news of Novak Djokovic foregoing the Miami Open and jumped at the opportunity to train with the Serb legend.
17-year-old Dane Holger Rune says he is very excited to train on the clay with 18-time Grand Slam champion Novak Djokovic.
'It is awesome to be able to train with the best in the world,' he told Danish site TV 2 Sport. 'When I saw that he was not going to play Miami, I did not hesitate to message him on Instagram to ask where he was and if I could train with him.'
Holger Rune is a burgeoning talent on the ATP tour, making it through qualifiers at Santiago, securing his first ATP tour level win over Sebastian Baez before defeating Benoit Paire to reach the quarter-finals in Chile.
'It gives me great confidence that he has accepted my request,' Rune added. 'I have never rallied against him on clay and I am very excited and confident to see what he is like.
'It's crazy how clean he hits the ball, practically nothing fails and I know [practice with Djokovic] will give me a lot of rhythm and help me improve.
'I hope to be competitive and win a game if we play sets. I have gained some experience and, although I continue being far from his level, now I am ready to train at a good level with him.'