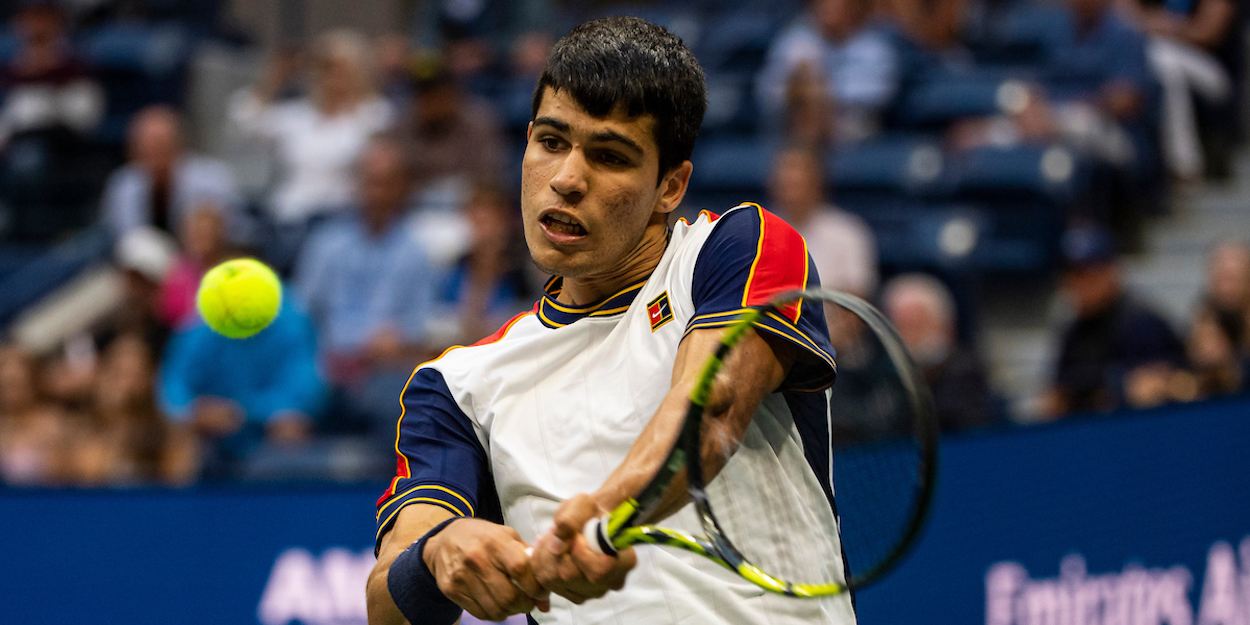 'It's a good idea' – Carlos Alcaraz backs rule innovation at Next Gen ATP Finals
Carlos Alcaraz is positive about a new change to the rules being trialled at this year's Next Gen ATP Finals in Milan.
The Spanish star is making his debut at the 21-and-under event as the top seed after Jannik Sinner decided against competing.
Since the inaugural event in 2017, the Next Gen ATP Finals have been a testing ground for potential rule and format innovations.
In the past, coaches could communicate with players via headsets worn on changeovers. However, this year coaches can interact directly from the sidelines at any point in a match.
"In our sport, there is a lot of coaching," Alcaraz expressed during a pre-tournament press conference.
"It is really good to talk with your coach when you are playing. I think it is a good idea, at least to try it at this tournament and I think it is a good idea to use in the future. I really like having the coach on court."
Alcaraz's opinion is one echoed by world number three Stefanos Tsitsipas, who has advocated for making coaching legal during play.
Coaching on every point should be allowed in tennis. The sport needs to embrace it. We're probably one of the only global sports that doesn't use coaching during the play. Make it legal. It's about time the sport takes a big step forward.

— Stefanos Tsitsipas (@steftsitsipas) July 18, 2021
A level of on-court coaching has been part of the WTA tour for a few years now, but not at Slam level and not in any capacity on the ATP tour.
Many players cite coaching occurring during pay already, and that enforcing rules is difficult for officials.
As such, they believe making coaching legal could level the playing field and make the job of umpires more straightforward.