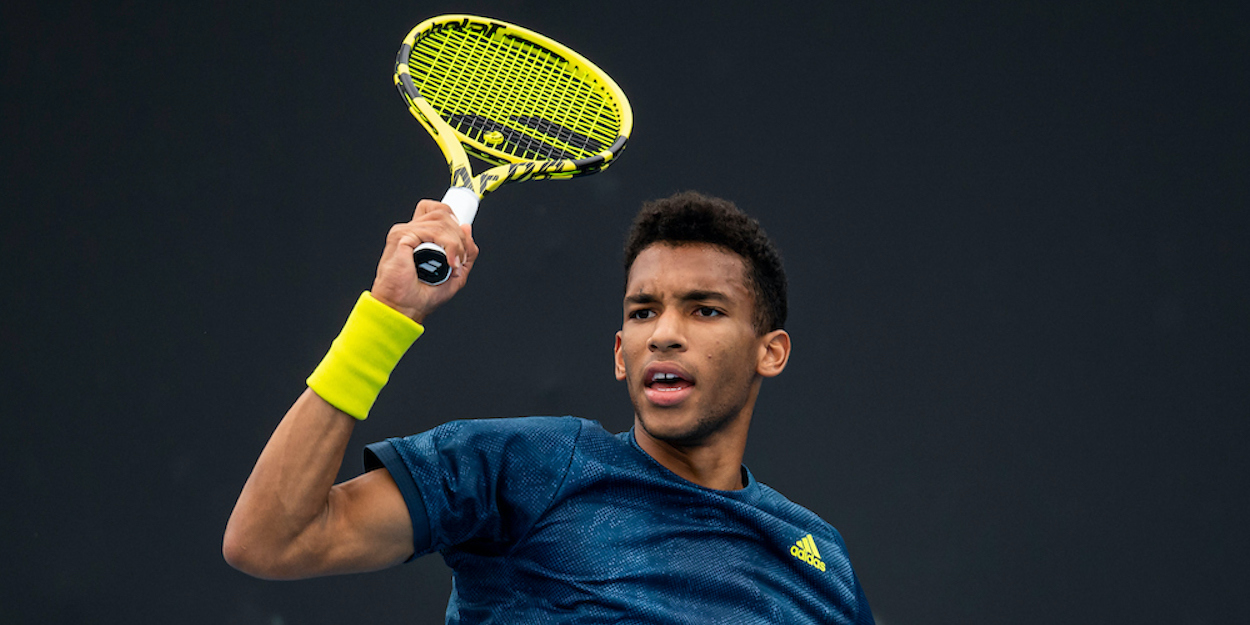 'It's a big privilege,' says Auger-Aliassime on being coached by Toni Nadal
The Canadian star has acknowledged what an honour it is to have the uncle of the great Rafael Nadal on his coaching staff.
Felix Auger-Aliassime has spoken on how his coaching relationship with Toni Nadal has gotten underway and what it's like to have Rafael Nadal's uncle supporting him on his coaching team.
"First off it's a big privilege," Auger-Aliassime started off by saying in a video interview with ATP Tennis TV. "It's a big chance that I have to have him by my side, to be my coach or mentor you could say, to help me be a better player."
 "That's the main objective every time. How it happened, well, last year there was something that at the end of the year I wanted to do, it's one objective that I wanted to [achieve] by making a change that I want to do.
Toni Nadal officially joined Auger-Aliassime's coaching setup just prior to this week's Monte Carlo Masters tournament, but the two have worked together in a developmental capacity before at the Rafa Nadal Academy, where Toni Nadal has been working since leaving his nephew's coaching staff in 2017.
 "We approached Toni [Nadal] to see if that was a possibility for him [to coach me] and we had the chance to train with him in December at his home in Mallorca," the 20-year-old world No. 21 said on how they began a more permanent working partnership. 
Courtside watching @felixtennis for the first time 👀

Hey there, Toni! 👋#RolexMCMasters pic.twitter.com/hnWGNF0SYW

— Tennis TV (@TennisTV) April 12, 2021
 "It went well from the first days and then after we saw how it'd be possible to continue the work together in the future, and we did, so I'm glad that we're where we are now today and he's with me on this first tournament together and so far it's been good."
Felix Auger-Aliassime lost in the first round of the Monte Carlo Masters to 16th seeded Chilean Cristian Garin, but he is still in the doubles with Miami Masters champion Hubert Hurkacz. They face the No. 1 seed pairing of Colombians Robert Farah and Juan Sebastian Cabal tomorrow.