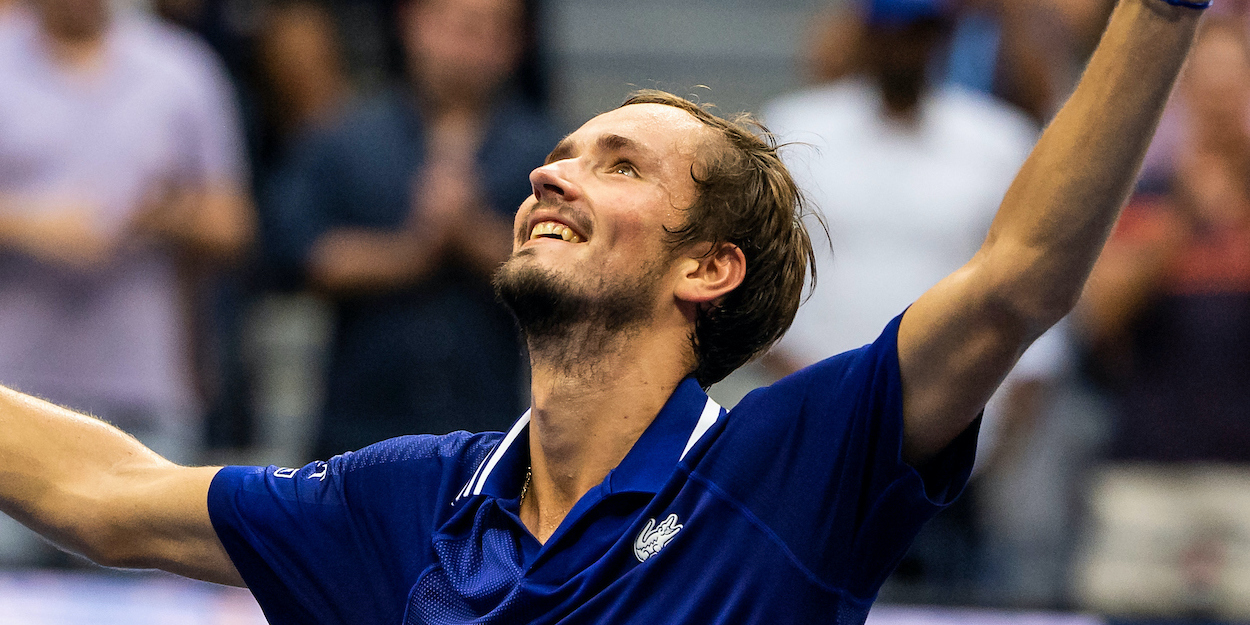 'It won't happen' – Coach backs Daniil Medvedev to avoid Dominic Thiem woes
Daniil Medvedev will not suffer the same fate as Dominic Thiem has following his maiden Slam title, insists the Russian's coach.
In winning the US Open, Medvedev joined Thiem as the only two active players under 30 on the men's tour with a Slam to their name.
Since Thiem achieved the feat first at last year's US Open, the Austrian has suffered poor form and injury woes.
Gilles Cervara, Medvedev's coach, is confident that his charge will only go from strength to strength, and not replicate Thiem's slump.
"I don't think that will happen to him," Cervara said of Medvedev in a recent interview. "But if we want to use what has happened for others, then yes it is a point of attention.
"It's too early to know. If that happens, we will look for solutions."
Thiem had previously reached three Slam finals before finally triumphing at the 2020 US Open.
Medvedev won his first Slam on his third attempt in a final. The world number two had previously reached the 2019 US Open final and the 2021 Australian Open final.
He lost to Rafael Nadal and Novak Djokovic respectively on those occasions.