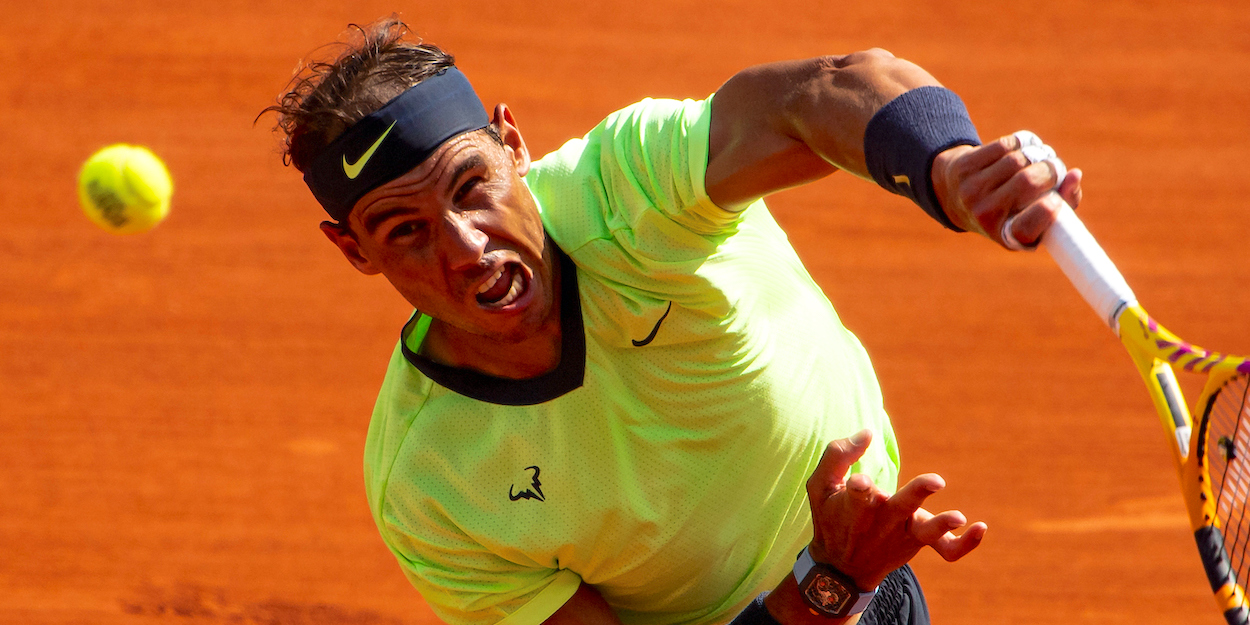 'It will only get worse' – Rafael Nadal concerned by tennis trend
A certain aspect of the sport is slowly growing to the detriment of the sport and needs correcting soon according to Rafael Nadal. 
The 20-time Slam champion believes that there are certain areas of the sport that could use some innovation and rethinking.
In particular, Nadal sees the serve as a potential problem area within tennis in the near future.
"I think we need to think about the serve at some stage," he told Japanese sports magazine Number. "Because the players are getting bigger and bigger and the serve is getting faster and faster.
"If someone doesn't find a wise solution for serving, I'm worried that matches will be decided solely by serving. I think this problem will get worse within 10 years."
The interviewer asked whether, for example, the serve could be reduced to just one chance rather than allowing players a second serve.
"I don't think it's an irrelevant idea," Nadal responded. "You can test it out and see if it makes sense. I'm in favour of innovation in the tennis world. I think it's a good idea to try it in a small tournament first."
The Ultimate Tennis Showdown (UTS), an exhibition event organised by Patrick Mouratoglou, has trialled a number of rule innovations since its debut in 2020.
Among them, the two-serve format has been scrapped, forcing players to land their serve in first-time.