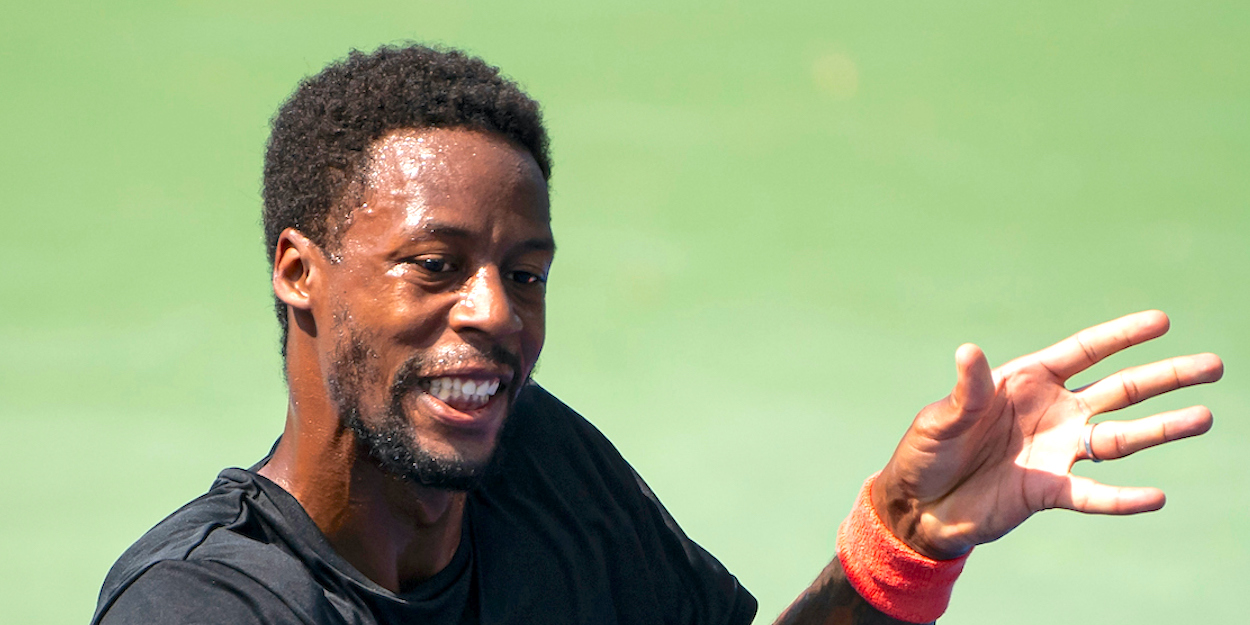 'It ruined my momentum' – Gael Monfils 'couldn't handle' Covid disruption
Gael Monfils was flying high early in 2020 before the Covid-19 pandemic set his form and focus off the rails when the tour returned.
The world number 19 is in danger of registering his first ever losing season on the ATP tour in 2021. Monfils currently holds a win-loss record of 15-16 on the year.
"I like to feel the energy of the public and that is why it was difficult to play in empty stadiums," Monfils told Punto de Break.
"Covid-19 broke the momentum I was having. I couldn't handle it. I was playing my best tennis and almost reached the highest ranking position of my career.
"But the stoppage stopped everything and then it took a year and a half to regain momentum."
Monfils' achieved a career-high ranking of sixth in the world back i November 2016, qualifying for the ATP Finals. Unfortunately, he was forced to withdraw due to injury.
The 35-year-old entered March 2020 ranked ninth in the world, level on points with world number eight and recent US Open semi-finalist Matteo Berrettini.
But then the pandemic hit, and following the resumption of the tour, Monfils lost seven matches consecutively between September 2020 and May 2021.
Despite entering Wimbledon with a 2-8 win-loss record, as mentioned the Frenchman has since recovered to a 15-16 record.
In Sofia, Bulgaria, the veteran even made an ATP final for the 17th consecutive season. Only Rafael Nadal holds a longer streak of 18 seasons.
Moreover, that tournament was held at an indoor arena without crowds, showing that Monfils can perform in such conditions. He lost in that final to top seed and defending champion Jannik Sinner.