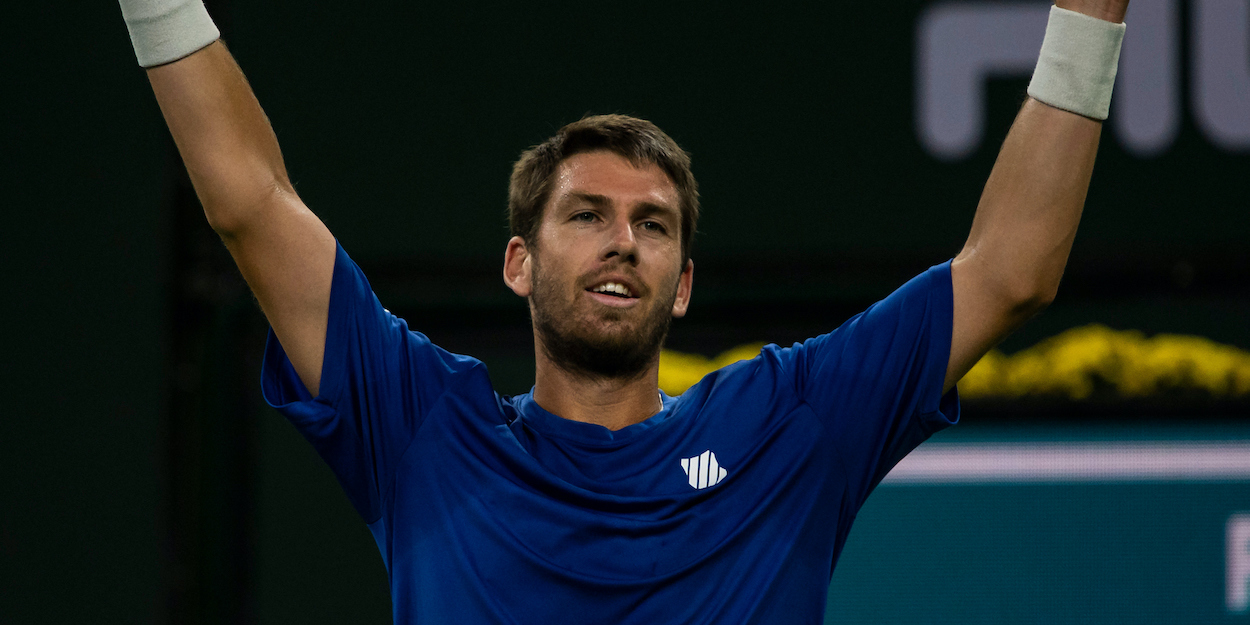 Indian Wells triumph sets Cameron Norrie on doorstep of ATP Finals qualification
Cameron Norrie has the opportunity to become the first British man since Andy Murray in 2016 to appear at the ATP Finals.
With his appearance in the final of Indian Wells, the 26-year-old became the fourth British man to achieve the feat.
But where Greg Rusedski, Tim Henman and Andy Murray stumbled at the final hurdle, Norrie triumphed to hoist aloft a maiden Masters title.
Now, not only is the Brit enjoying a career-high ranking of 15th in the world, he is within touching distance of qualifying for the ATP Finals.
Norrie has jumped four positions in the ATP points 'Race to Turin', moving from 14th to 10th. He trails Hubert Hurkacz by just 160 points, Rafael Nadal by 190 points, and Casper Ruud by 220 points.
However, with Nadal out for the rest of 2021, Norrie is actually just one spot from qualifying for the event.
The tournament was previously held at the O2 Arena in London from 2009 until 2020. This year, the tournament will take place in Turin, Italy for the first time. The event will have its home in the Italian city until at least 2025.
Novak Djokovic, Daniil Medvedev, Stefanos Tsitsipas, Alexander Zverev, Andrey Rublev and Matteo Berrettini have all qualified for the event already. Two spaces remain.
That is assuming that all six men choose to compete. Novak Djokovic in particular is a doubt. The world number one may look to rest for the remainder of the season in the build up to the 2022 Australian Open.
Should Norrie qualify for the Finals, he would become just the fourth British man to do so since its inception in 1970. Again, the previous three were Rusedski, Henman and Murray.