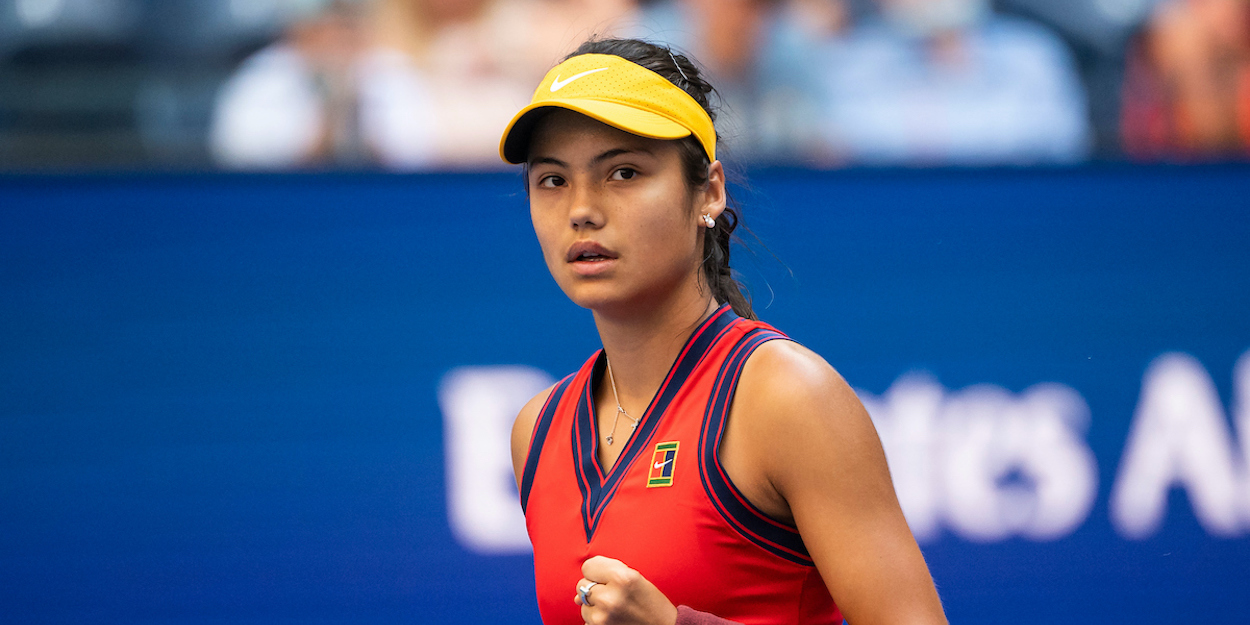 'I'm still finding my feet' admits Emma Raducanu following victory
Emma Raducanu has backed up her first even WTA tour level win to advance to the quarter-finals of the Transylvania Open. 
The 18-year-old is the third seed at the Romanian tournament, and faced home talent Ana Bogdan in the second round.
After rallying from a set down in her first round match, Raducanu made shorter work of Bogdan, winning out 6-3, 6-4.
"It was so good to play a Romanian," Raducanu began her post-match interview.
"I loved having the crowd here. It wasn't the fans unfortunately but all the volunteers who work to make this tournament possible, we really appreciate all your hard work, so thank you very much.
"It's definitely taking me some time to find my feet still," Raducanu continued. "I'm learning from every match I play and I don't think I'm the finished product yet.
"I'm still just learning from every match, taking the experience and loving my time here.
With the victory, Raducanu sets up a meeting with another teenage WTA sensation. 19-year-old Marta Kostyuk is 55th in the world and will face the Brit for a place in the semi-finals.
Should top seed Simona Halep reach the semi-finals also, she would face the victor of Raducanu versus Kostyuk.
Raducanu has spoken on how the Romanian has inspired her, with Halep responding positively to the teen's comments.
The two-time Slam champion and former world number one has also backed Raducanu to reach the very top of the women's game. The Brit is currently 23rd in the WTA rankings