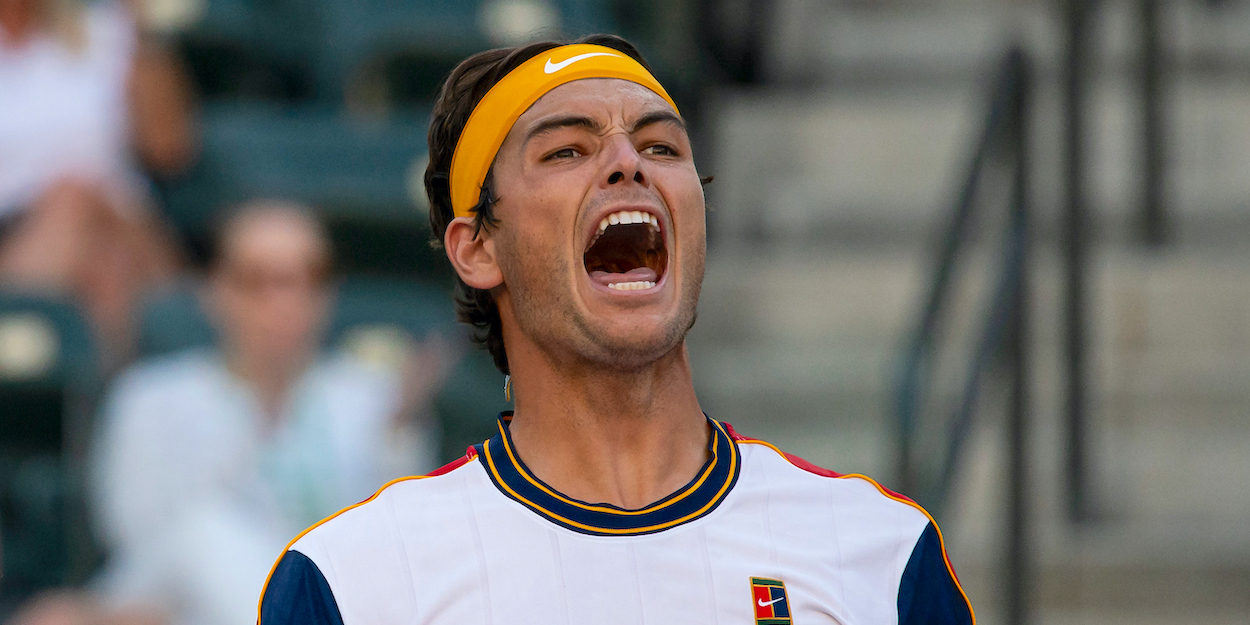 'I'm nowhere near my peak' – ATP talent Taylor Fritz confident the best is yet to come
Taylor Fritz recently reached his first ATP Masters 1000 semi-final at Indian Wells, and believes that he still has far more potential.
A southern California native, Fritz overcame top-10 pros Matteo Berrettini and Alexander Zverev en route to the last four of his home Masters event.
He eventually fell to Nikoloz Basilashvili, but can be proud of his career-best performance at a Masters event.
"I'd like to still improve my serve," Fritz said following the ATP tournament. "Then have my forehand be even more reliable than it is now, more of a weapon, less errors on it.
"I've been working a lot on coming forward to net. I'd love to be able to finish more points at net, feel more comfortable with it. Because I hurt people with my power, kind of back them up. Coming to net can add another layer to my game.
"Just improving the return, becoming stronger and faster, which I've been able to do over the past couple years. There's still a lot of room for improvement."
Fritz currently sits at 30th in the ATP rankings, with a career-high of 24 achieved in March 2020.
A former junior number one, Fritz reached two junior Slam finals at Roland Garros and US Open in 2015. He faced compatriot Tommy Paul both times, winning the latter after losing in Paris.
"Everyone kind of peaks at different times," Fritz went on to explain about his progression. "But I'm 23 right now. I just know that I'm nowhere near where I think I'm going to be as a player."
Fritz has one ATP title to his name, coming on the grass of Eastbourne in the UK in 2019.