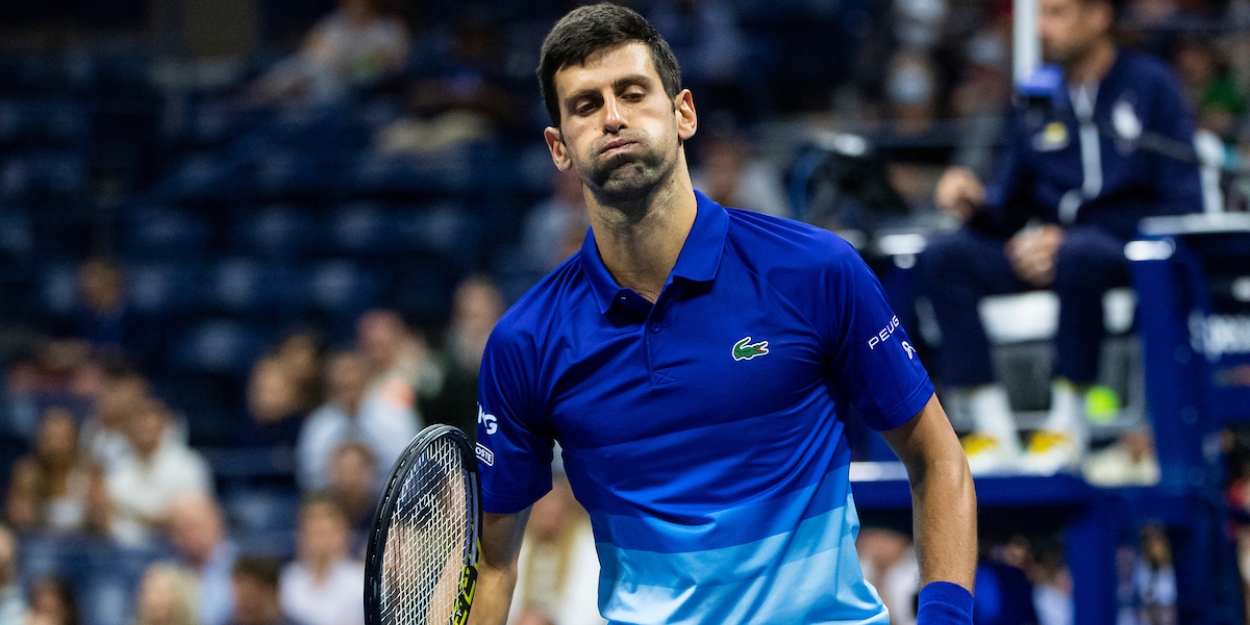 'I'm human, I have emotions, and I care' – Djokovic slams media 'propaganda'
World number one Novak Djokovic has blasted the media for "drawing him into certain propaganda" regarding his stance on Covid-19 vaccinations.
In a press conference with Serbian reporters, Djokovic has lambasted the media over the portrayal of his decision not to declare his vaccination status ahead of the Australian Open.
It remains unclear whether unvaccinated players will be allowed to compete at the Australian Open, as the contradiction and confusion amongst Australian ministers continues.
The Serbian number one believes that "a certain propaganda is being created; I'm drawn into that on the basis of something I said previously."
"The information has gone in a direction that is no longer the one that is the basis for journalism. There is less and less free journalism and information. More and more is controlled from one or two sources, so propaganda is spread that suits the elite or a certain group of people. It certainly affects me, but that won't stop me from advocating for things that I think are right," Djokovic asserted.
"For quite a few years now, I don't read newspapers, online or in print; I don't watch the news on TV. However, because of social media, I come across information that is leaked through the media."
"I can't say that it doesn't affect me; I'm human, I have emotions, and of course I care… As much as I care about representing true values, fighting for what's right and the truth, I also care about what people in general think about me," the 20-time Grand Slam champion said.
"My life doesn't depend on it because I know who I am and what I am. I try to live my life according to what is right. Of course I make mistakes, but the injustice affects me as well as when lies are spread."
The Serbian references ATP research that suggests "tennis is the third most popular sport in the world" and Djokovic has aired his frustrations of the consequences of being such a popular sportsman.
"That attention can bring a lot of good things and benefits in one's professional and private life but it can also bring additional burdens too. You have influence on young people who look to you as a role model and they want to become like you one day."
"You are expected to give your thoughts on topics which are not related to your profession. I have tried to maintain a distance from those things, but sometimes when I feel like I would like to share something, then I do that. I'm someone who sticks to certain principles, life values, human rights… that has often been misused in the past."
Djokovic has previously stated that he will not announce whether he will compete at the Australian Open until an official announcement is released, earning the backing of World number two Daniil Medvedev.
However, Djokovic has also called for more unity between players, stating "I am not thinking only of myself but of all the other tennis players. We are colleagues, parts of a whole, we should be more united when it comes to important situations, but unfortunately that unity has not existed in the last 30, 40 years."
"We have now made the first step [with the Professional Tennis Players Association], but there is still much to be done. The unity between the players is not on the required level. If it was, we would deal with such situations much more easily."