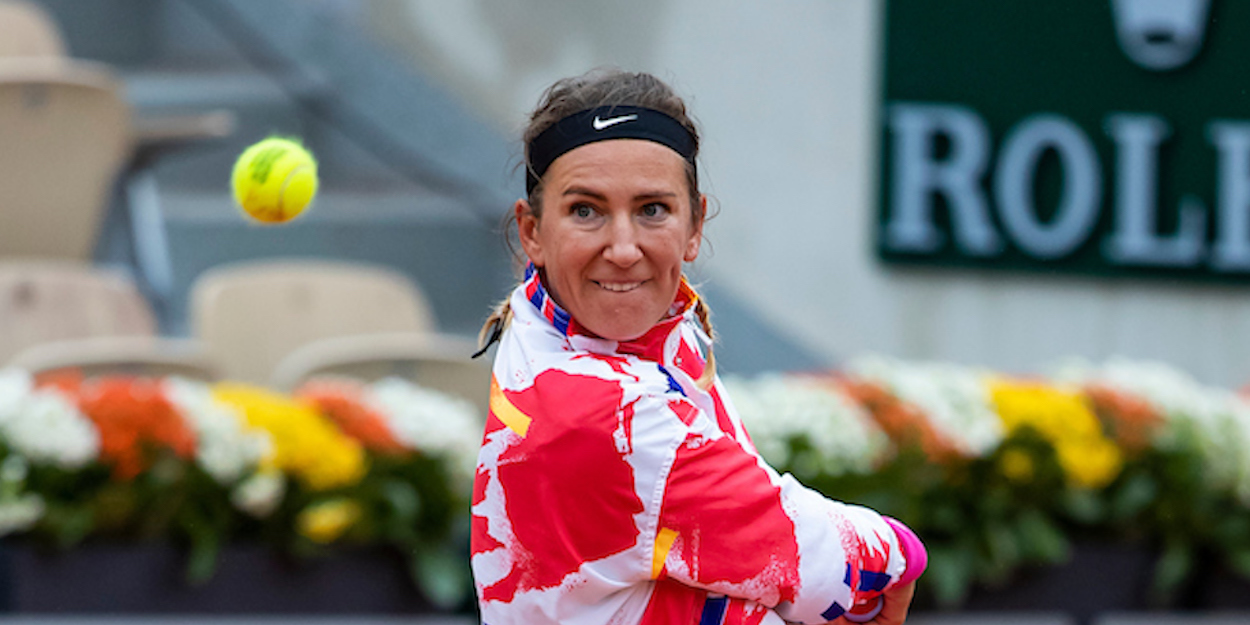 'I'm enjoying playing a lot more,' declares Azarenka after French Open win
Victoria Azarenka stated that she is in a better place mentally and physically to compete and enjoy her tennis as she moves on at the French Open.
Former world No. 1 and 2013 French Open semi-finalist Victoria Azarenka is happy with her position at the moment as she pushes on for results in Paris, defeating Svetlana Kuznetsova to head into the second round.
"I will say that in terms of playing and competition and being on the court, I do feel like I'm enjoying [myself] a lot more," Azarenka told reporters in her post-match press conference.
"I feel like I'm motivated more than I was before. I feel happy, I feel like I'm learning more and pushing my own potential."
The Belarusian has struggled for fitness so far in 2021, playing just 12 matches and struggling with a handful of injuries.
However, the two-time Slam champion claimed that she has been pain-free for about three weeks now and is enjoying the feeling of just focusing on her play.
"Anything around tennis I don't necessarily like," Azarenka added. "I'm not into travelling this much, bubble life has not been something that was easy for me.
"I know we're in a difficult situation and it's not about complaining. But it was hard, it takes a toll, especially for somebody like me.
"I'm never around players' hotels, usually. I never stay in players' hotels, I don't spend time around tennis, I always take my time out of competitions to have that balance."
Victoria Azarenka will next face Danish player Clara Tauson in the second round.