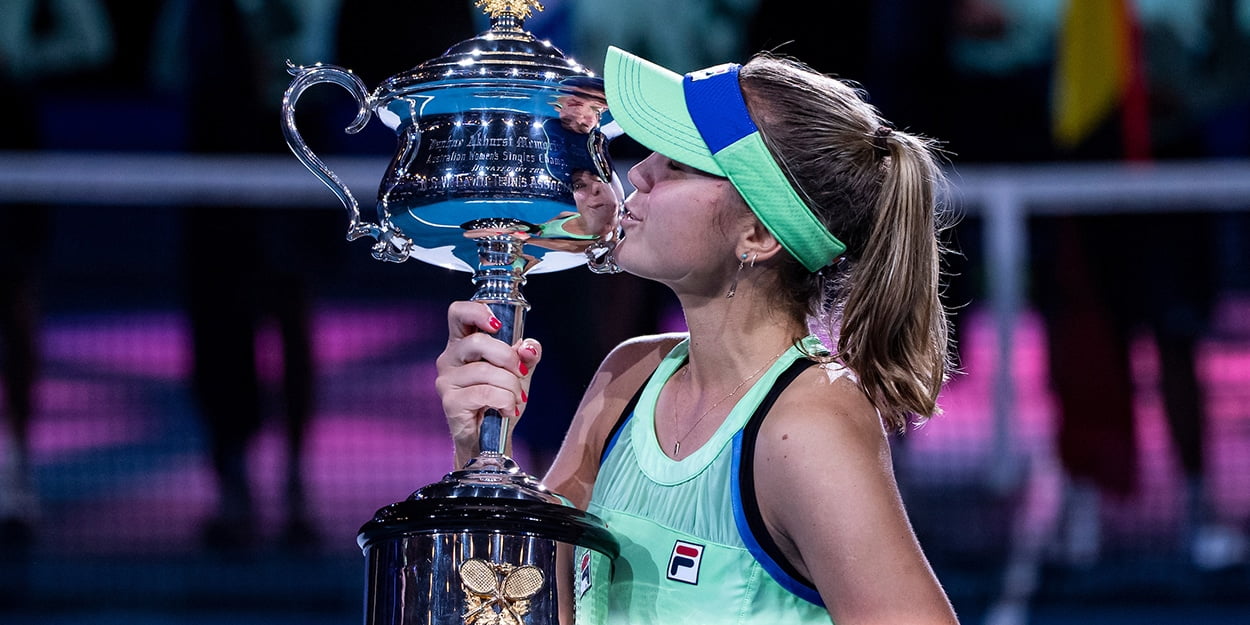 'I'm doing some great things for American tennis,' says Sofia Kenin after claiming Australian Open title
Sofia Kenin says it is 'an honour' to be the new torchbearer for American tennis after she climbed above Serena Williams in the WTA rankings by winning the Australian Open title.
Kenin battled back brilliantly from a set down to beat Garbine Muguruza in Saturday's final, claiming her maiden Grand Slam crown in the process.
The 4-6, 6-2, 6-2 win means she'll now leave Australia as the new American number one, and she couldn't be happier to have claimed the torch – especially given who she has taken it from.
"I feel like I'm doing some great things for American tennis. It's such an honour.
"I've watched Serena. I've been following her, all the slams she's been winning.
"It's a special feeling just to be ahead of her. I'm just super excited.
"I can't wait to compete, be on the same team with her in the Fed Cup [later this month].
ALSO READ: 'This may be Roger Federer's last season, I don't know how much more he can take,' says John McEnroe
Kenin capped a meteoric rise at the Australian Open, where she entered as the sixteenth seed.
So how does she explain her rapid development?
I knew I needed to establish myself to get to where I am. All the confidence has come with all the matches that I've had, the success I've had in 2019.
"Match play has really helped me. All the confidence that I'm getting is because of that. I see that things are happening for me. Everything is just falling into place."
"Everything's just happening so fast for me. I'm just still on cloud nine right now."
Keep up to date with all the action at our tennis news section. Win amazing tennis prizes by entering our competitions. Learn more about your favourite players including Roger Federer, Rafa Nadal and Novak Djokovic. Check out the latest kit in our tennis gear reviews. Receive regular updates with our legendary newsletter or read in depth features with stunning photography in tennishead magazine. Can't visit the tournaments you love? Check out our guide on how to watch tennis on TV. Don't miss a thing with our Live Scores service. Follow tennishead on social media at Facebook, Twitter, Instagram & YouTube