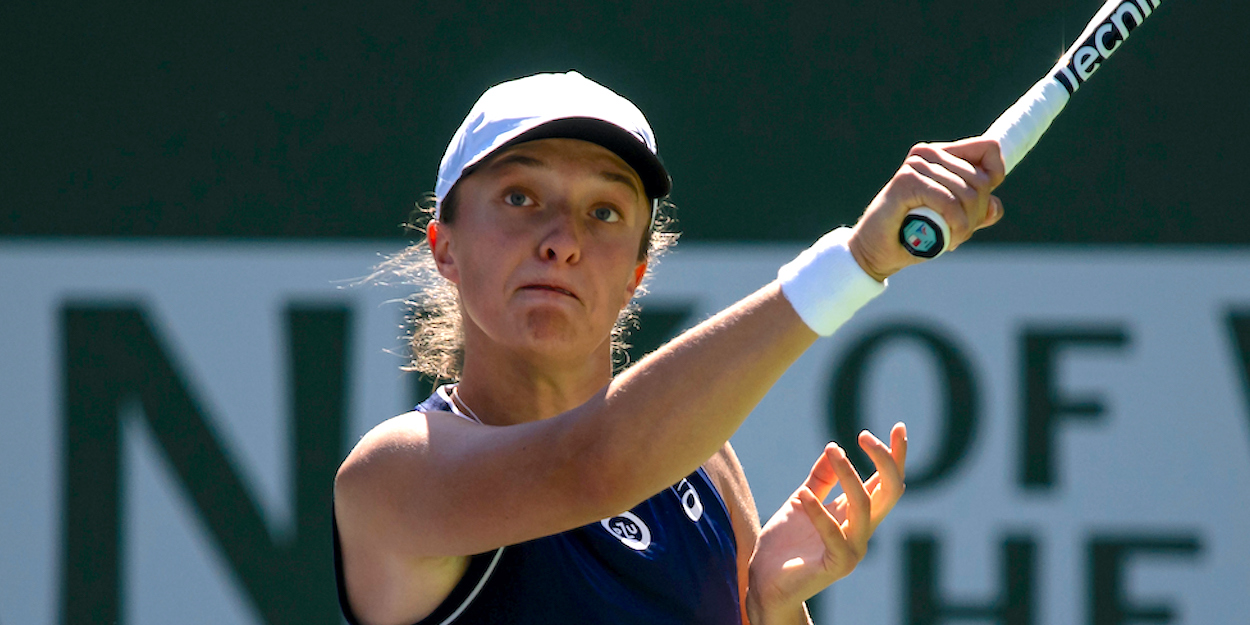 Iga Swiatek trying to 'avoid mistake' of getting caught up in rankings
Iga Swiatek says she has learned not to pay too much attention to the world rankings and to focus instead on her task on the court.
The 2020 Roland Garros champion says that she made a mistake earlier this year when her climb up the rankings led to her comparing herself with some of her rivals.
In particular, she mentioned her maiden WTA 1000 title at the Italian Open in Rome in May.
"I realised that I was going to be in the world's top 10 for the first time," Swiatek said. "I started looking at the rankings a bit, which wasn't a good idea, and I started comparing myself to other players.
"I know that's a mistake, but our whole year and our seedings are based on rankings, so it's hard not to look at that.
"But as soon as I realised that the best thing was to focus on being on court and remembering what my motivations are – and they're not my ranking position or my rankings points total – then it was much easier."
However, the 20-year-old Pole said she was still having to learn to cope with not being an underdog in most matches that she plays.
"For my whole life I've been the younger player, with the lower ranking," the current world number four said. "I realised during the US Open, during my first rounds there, that it's always harder to play with expectations and with the feeling that you have to win because you know how you can play.
"I like what Rafa [Nadal] always says: that you have to be humble and it doesn't matter if you're number one in the world and you're playing someone who is ranked 1,000.
"I'm trying to implement that in my attitude. It's not easy, but I'm working on that."