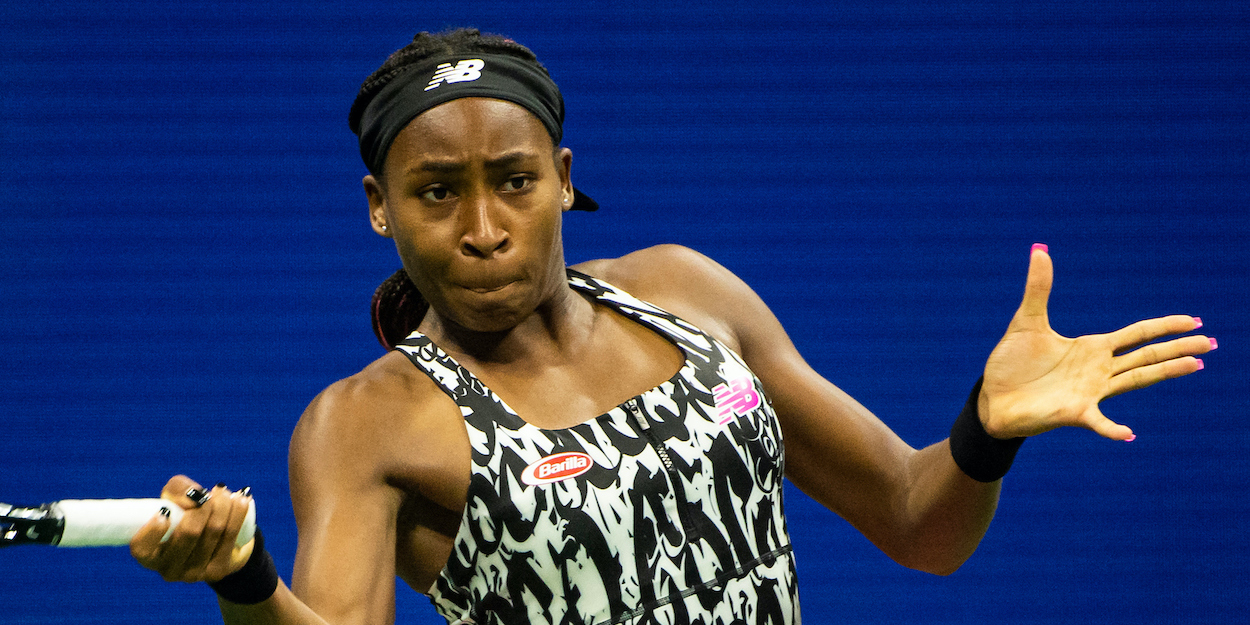 'If anything I should ask her!' Coco Gauff jokes about advice for Emma Raducanu
Coco Gauff has more tour experience than Emma Raducanu, but both women are set to compete in their first ever Indian Wells.
While not a veteran of the tour, the 17-year-old does have two years of top level experience under her belt after bursting into the tennis mainstream at Wimbledon 2019.
Raducanu had a similar breakthrough at this year's Wimbledon before stunning everyone to win the US Open as an 18-year-old qualifier.
Gauff was recently asked if she had any advice for Raducanu on adjusting to her new fame, and was very candid in her response.
"I mean, advice-wise? Honestly I don't think she needs any," Gauff said in a pre-tournament press conference.
"She has a Slam and I don't! So, if anything, I should be asking her.
"The best thing I could [say], and I'm sure she's probably heard it, is to set time aside from the phone.
"Because it is exciting when you get all the retweets, all the follows and all of that, but it can be a bit overwhelming. At least in my experience. That's probably what I wish I would've known, not to focus on social media."
Gauff has played nine Slam main draws across her young career, her best result coming at Roland Garros 2021 where she reached the quarter-finals.
There, she lost to eventual champion Barbora Krejcikova. Her best result at a WTA 1000 also came this season, reaching the semi-finals of the Italian Open.
Again, she lost to the eventual champion, this time being 2020 Roland Garros champion Iga Swiatek.
Gauff is seeded 15th at Indian Wells, and will face either Belgian qualifier Kirsten Flipkens or France's Carolina Garcia in her first match.