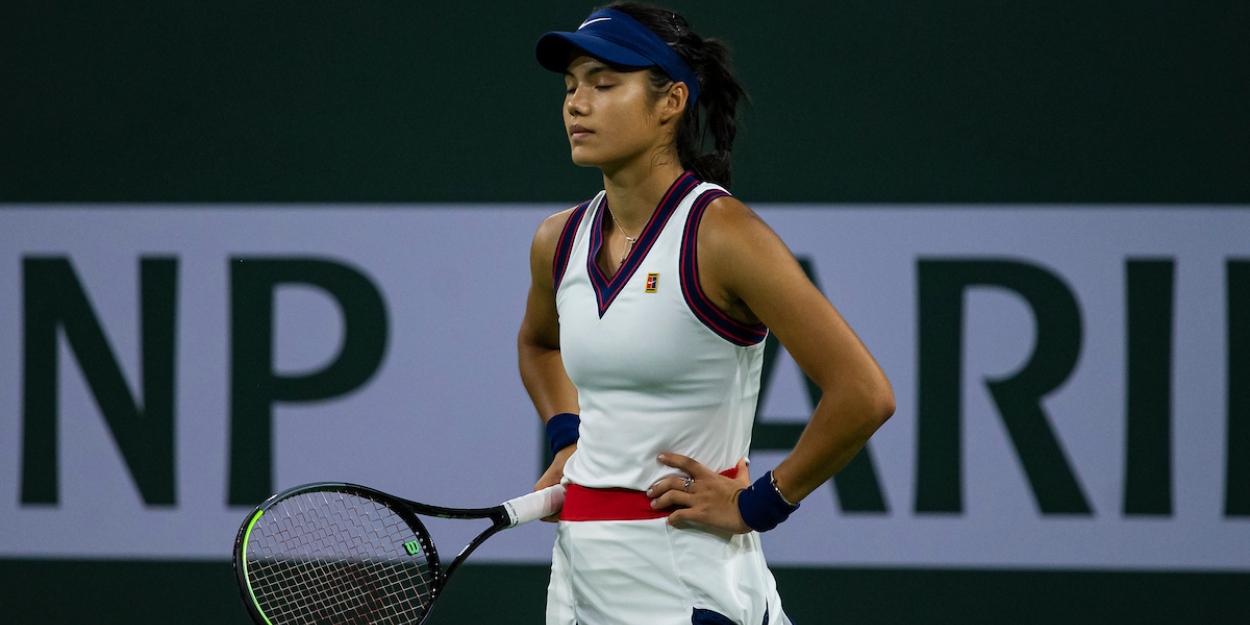 'I wasn't feeling 100%' – Raducanu keen to move on after disappointing loss
Emma Raducanu wants to "brush off" her "disappointing" exit from the Transylvanian Open and is looking forward to her next tournament.
US Open champion Raducanu lost to fellow teenage prospect Ukranian Marta Kostyuk in straight sets 6-2 6-1 in less than an hour which included 41 unforced errors. Raducanu's father Ian is Romanian and the quarter-final loss saw her exit the tournament in her father's home country in "lethargic" fashion.
"I wasn't physically feeling 100 per cent. I was quite tired and lethargic today. Sometimes you just have those days where you don't feel your best, I knew from the morning, I knew from practice," Raducanu said regarding her performance.
"I wanted to go out there on the court and try my best and see how it was going to go, maybe it would go better. But I just couldn't get it going today unfortunately.
"It's just disappointing that you have these days. It's not a nice feeling to have, but I just need to move on from it and brush it off. And then I'll be back in another tournament soon."
British sensation Raducanu split from her coach Andrew Richardson following her surprise US Open victory and is still searching for a new coach. Johanna Konta's former coach Esteban Carril had been given a short trial for the vacant coaching position.
Raducanu believes her search is going well, saying "things are looking up, so it's going in a good direction."
With the season coming to a close, the Brit is hoping to take a break after her upcoming tournament, the WTA Upper Austria Ladies Linz.
"I think it's just the last six months. It's been a lot of learnings and I've experienced a lot in the last six months with not so much gaps.