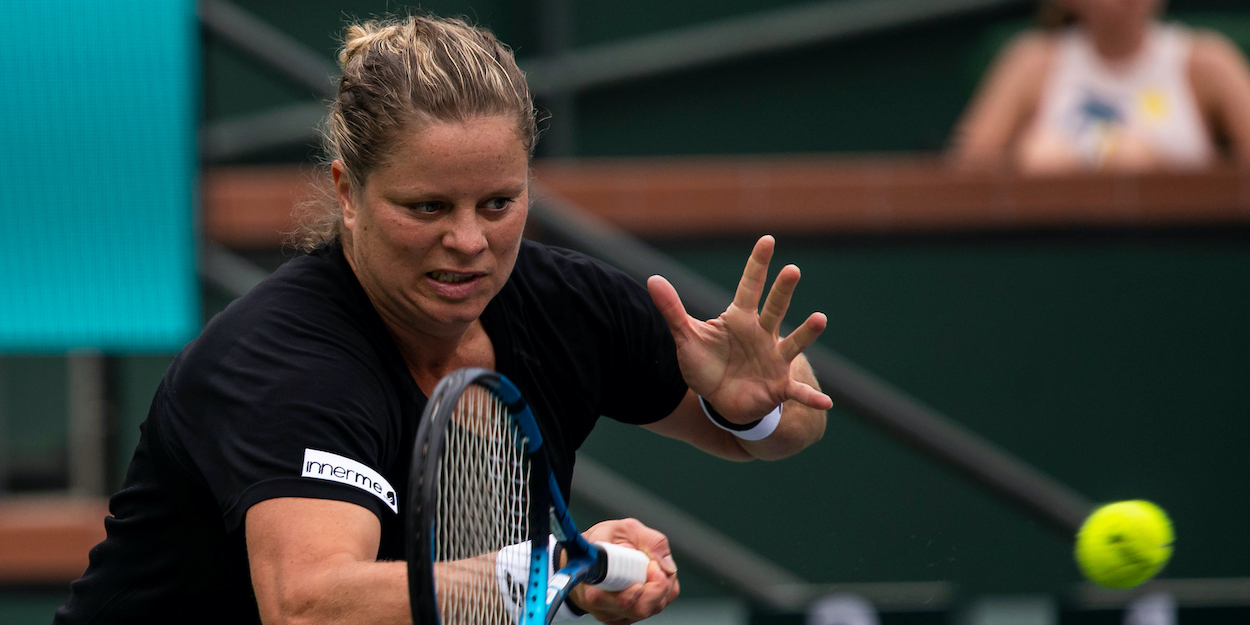 'I wanted to try for 2 years' reveals Kim Clijsters on Covid-thwarted plans
Kim Clijsters explained how what seemed a reasonable plan for a second career comeback was drastically altered by the pandemic.
The four-time Slam champion came out of retirement for the second time in February 2020. She played the Dubai Open and Monterrey Open before the tour's pandemic hiatus.
Following that, she appeared at the 2020 US Open before requiring knee surgery and contracting Covid, only playing again a year later at the Chicago Fall Tennis Classic.
As such, Clijsters has certainly suffered unfortunate timing on her return, telling how her initial aim of trying on the tour for two years is almost up.
"When I started this, I wanted to give it a really good shot for two years – those two years will end at the end of this year," Clijsters told reporters after her first round defeat at Indian Wells.
"Obviously Covid kind of changed everything up a little bit, timing-wise. Obviously for a lot of players that wasn't fun but made it a little tougher also for me.
"On the other hand I was home, I didn't have to worry about being away and travelling without the kids or putting them in the bubble with me and those kinds of things.
"When I started it was two years – give myself a chance for two years to see how I can work my way back into a good rhythm and playing the tennis that I would like to play."
Clijsters has played and lost five matches since returning in February 2020, but is still positive about her chances of improving and rising up the rankings.
The former world number one received a wildcard to compete at Indian Wells, holding a current ranking of 1476.