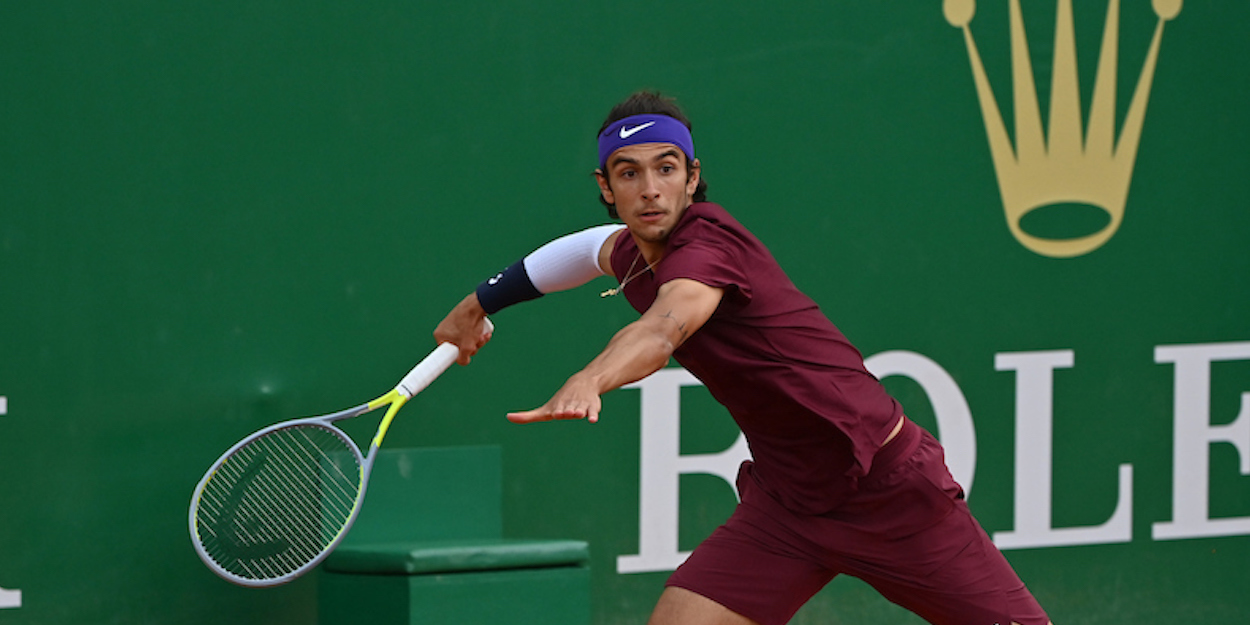 'I played with my heart,' Musetti wins through in Lyon
Lorenzo Musetti progressed after a back-and-forth encounter with fellow youngster Sebastian Korda to reach the quarter-finals in Lyon.
Lorenzo Musetti overcame Sebastian Korda in two hours flat to reach his third quarter-final of 2021.
"It was a little bit frustrating," Musetti said in his post-match interview. "The ball, I mean everyone sees. And yeah, after that I lost focus and he won the second set easily."
At 6-3, 1-2, 40-40 on Musetti's serve, the Italian hit a ball deep to Korda's backhand, which was then called out as Korda was unable to return the ball.
The American then looked to the mark and rubbed it out, seemingly in a gesture of sportsmanship to give Musetti the point.
However, the chair umpire then called for the point to be replayed, apparently because the call from the line umpire had put him off. Musetti was then broken and lost the set 6-1.
"Then I started the third set really well, one break up. Then he came back and was playing really well. So I didn't play that well but I played with my heart and with my body."
Musetti was 4-1 up in the third set before Korda powered back, but the Italian was eventually able to seal the tie.
"So I'm really proud of myself and bad luck for Sebi [Korda] because he plays really well."
The touch is ✨ immaculate ✨@SebiKorda produces a dreamy pick-up in Lyon#OpenParc pic.twitter.com/cUa0OkBWFy

— Tennis TV (@TennisTV) May 19, 2021
"We'll see who will win, I've never played either of them (Goffin or Bedene). Let's see who I play and then I will be ready."
(Photo credit Ray Giubilo)