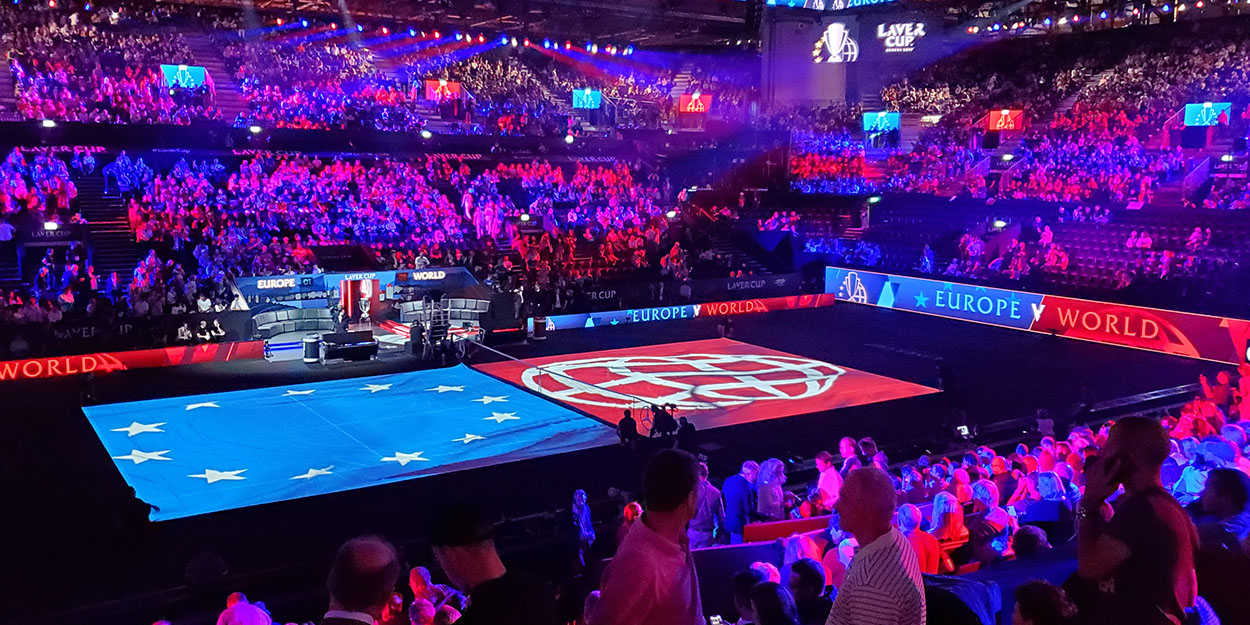 'I might not make the cut!' – Andy Roddick on Laver Cup if it existed 20 years ago
The former world number one thinks he would have been in for some stiff competition if the Laver Cup had been around in the early 2000s.
After Team Europe thumped Team World 14-1 to secure a fourth Laver Cup, Andy Roddick and Roger Federer talked about what the event might have been like in their primes.
Non-European players were more prominent among the most elite players at the turn of the century, something the two legends discussed.
"I think I would've loved the format," Roddick expressed while talking with Federer at the 2021 event in Boston.
"I kind of look back and it's always fun to see, you know, 'what if [the Laver Cup] would have existed 20, 25 years ago.
"2001 it would have been Pete [Sampras], Andre [Agassi], Guga [Kuerten], Pat Rafter. I might not have made that team, I was a little late that year.
"But, that would have put them in a nasty team. Maybe [Team] World is favourite there? Then it got a little ugly for us!"
What if #LaverCup had existed 20-25 years ago? @andyroddick and @rogerfederer compared notes on lineups and title favorites. pic.twitter.com/MWrOzxYttr

— Laver Cup (@LaverCup) September 28, 2021
The Laver Cup has so far taken place each year two weeks after the US Open finishes. Two weeks after the 2001 US Open, Kuerten, Agassi, Lleyton Hewitt and Rafter were the top four players in the world, in that order.
All would have represented Team World in a Laver Cup format. Sampras was the next highest ranked non-European at 10th with a 19-year-old Roddick coming in at 15th in the world.
Meanwhile, Federer was ranked at world number 12, seventh in terms of European talent on the ATP tour at the time.