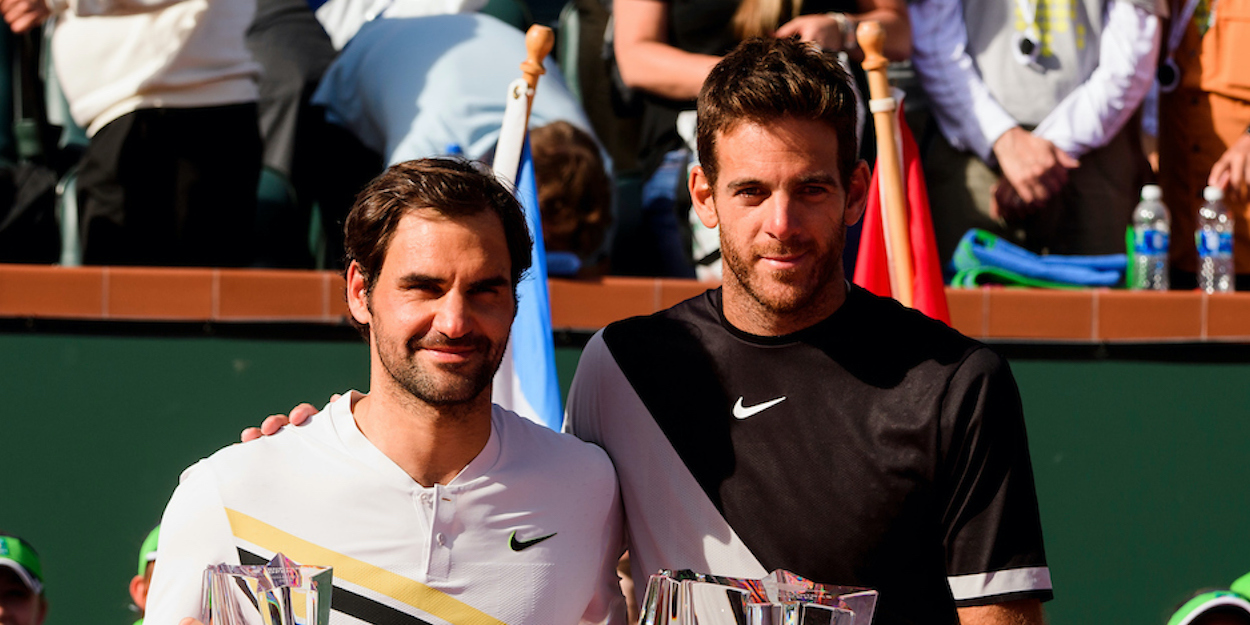 'I hope he returns and is healthy for good,' says Federer on Del Potro comeback
Roger Federer has spoken in response to Juan Martin Del Potro declaring that he feels he will make a comeback later this year. 
Federer made his comments during a press conference in Doha, telling journalists that he for one wishes Del Potro well to make it back to the tour.
'Of course, I wish that Juan Martin [Del Potro] can come back onto the tour like I did now,' Federer said. 'But the thing is when you've been at our level, you want to come back and feel like you can give more,' he added.
'However long it's going to take, I just wish he's going to come back, and then he will be finally healthy for good.
'I know he has to take the time because everything he went through is even bigger than what I went through.'
Del Potro has not played a match since fracturing his kneecap for the second time in two years at Queen's 2019, subsequently needing multiple surgeries.
'So he's got to be very clever about his return to the tour, when he does it, how he does it,' Federer continued.
'And the problem about matches is, you know, you go out there, you play in front of people. There is no pulling out, really.
'In practice [you have control]. In a match you don't control things, and that is why you have to think twice about how you return to the tour.'
To read more about Del Potro's thoughts on his return, click here.