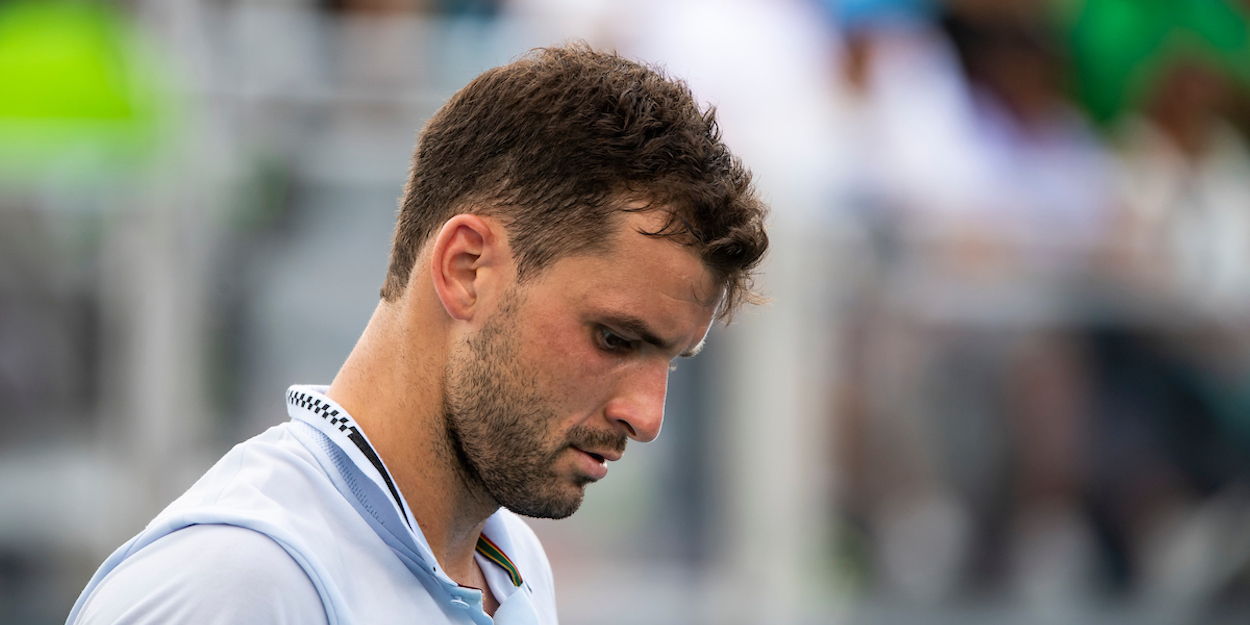 'I haven't been sleeping,' Grigor Dimitrov reveals tooth infection hindered him against Rafael Nadal
Grigor Dimitrov made public that he has been suffering from intense toothache of late, obstructing his ability to perform in Monte Carlo.
Grigor Dimitrov suffered a heavy defeat to Monte Carlo favourite Rafael Nadal in the third round, the Spaniard winning 6-1, 6-1 in under an hour.
"I've been struggling with a massive tooth problem for the past four or five days,"  Dimitrov said in a tournament press conference. "I have like a big infection of my tooth.
"It's been hard. I haven't been able to sleep well or eat well or anything like that. It's time to put an end to it.
"I was bearing it for a while this whole week," Dimitrov continued on the toothache. "Straight to the doctor's, unfortunately. Very, very unpleasant moment. It is what it is.
"At least I'm glad it happened on a home soil, at home, so I can go see my dentist and figure this problem as soon as possible."
Playing Rafa on clay be like…🙈#RolexMCMasters pic.twitter.com/CUTzXIdmgS

— Tennis TV (@TennisTV) April 15, 2021
Though Dimitrov was able to make it through both of his first two matches in straight sets, the outcome was inevitable from the off against Nadal, and Dimitrov himself said as much.
"I don't [think] there was a match to be played today," Dimitrov said. "He is who he is on the clay. If you don't do the necessary things against him, then obviously you don't stand a chance."
Rafael Nadal will face Andrey Rublev next in the quarter-finals of Monte Carlo. Read more about his match with Dimitrov here.