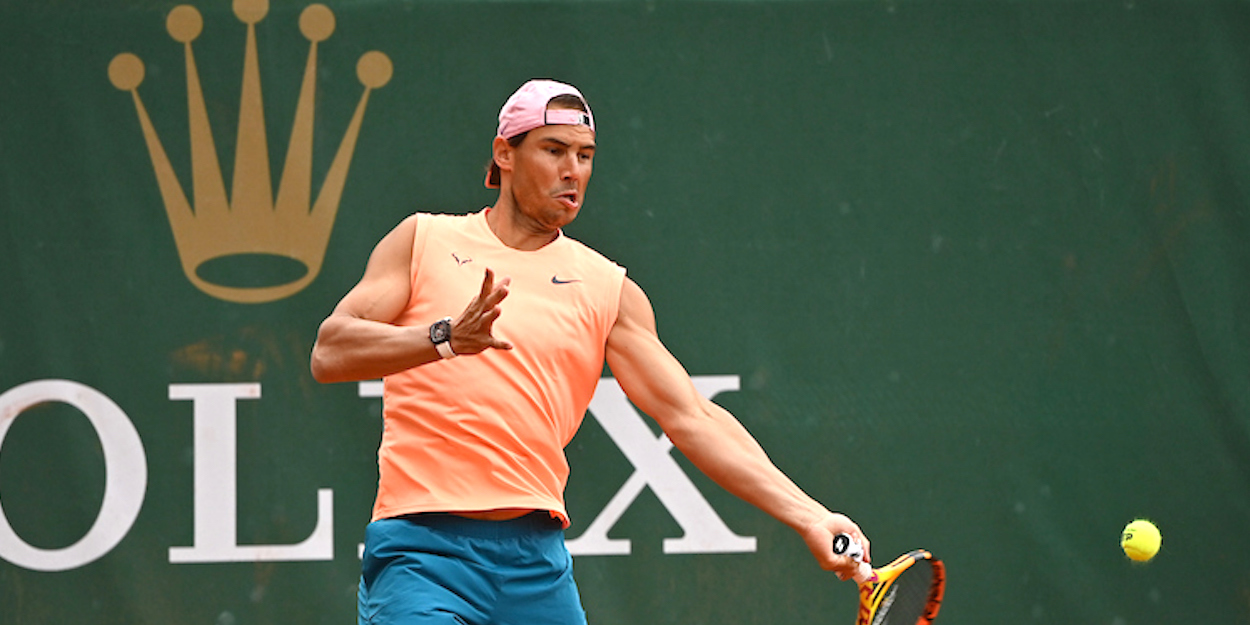 'He played a bad match,' Rafael Nadal destroys Grigor Dimitrov in under an hour
Rafael Nadal completely dismantled the Bulgarian to advance to the quarter-finals of the Masters 1000 event.
Rafael Nadal continued his march to a potential 12th Monte Carlo Masters title by devastating Grigor Dimitrov 6-1 6-1 in 55 minutes.
"Sorry for him," Nadal said in his post-match interview. "I mean he played a bad match, that's the truth.
"He made a lot of mistakes [and] I was there, I was doing the right things but it's true that today it was more his fault than my good tennis.
"I think I've had the right preparation, I felt, for the action again. I'm excited to be here in one of my favourite tournaments without a doubt. So [I'm] just happy to enjoy the competition again, to enjoy the tour and in Mallorca I think I had some good practices."
"So let's see, tomorrow will be another tough match and I hope to be ready for it."
Done in an hour 😳@RafaelNadal storms into the Monte-Carlo quarter-finals for the 16th consecutive time – beating Dimitrov 6-1 6-1#RolexMCMasters pic.twitter.com/lA3B0CbFHg

— Tennis TV (@TennisTV) April 15, 2021
Rafael Nadal is now into his 16th consecutive Monte Carlo quarter-final, losing only once at that stage before, to fellow David Ferrer back in 2014, 7-6 6-4. Nadal has also dropped just five games across four sets so far at this year's event, not even enough combined games to lose a set.
"I know it's always tough when you come back after a while without being on the tour. But I think I did the right thing both days. I stayed very focused every single point, even if the score was in my favour, I didn't lose my concentration or my intensity."
"That was the goal today, you know, win matches but at the same time when I am playing well just don't lose it, just keep going and keep making the things the way that I need [them]."
Nadal will face either Andrey Rublev or compatriot Roberto Bautista Agut in the last eight. Nadal is undefeated against both men in his career, 2-0 over Rublev and 3-0 over Bautista Agut.
(Photo credit Ray Giubilo)