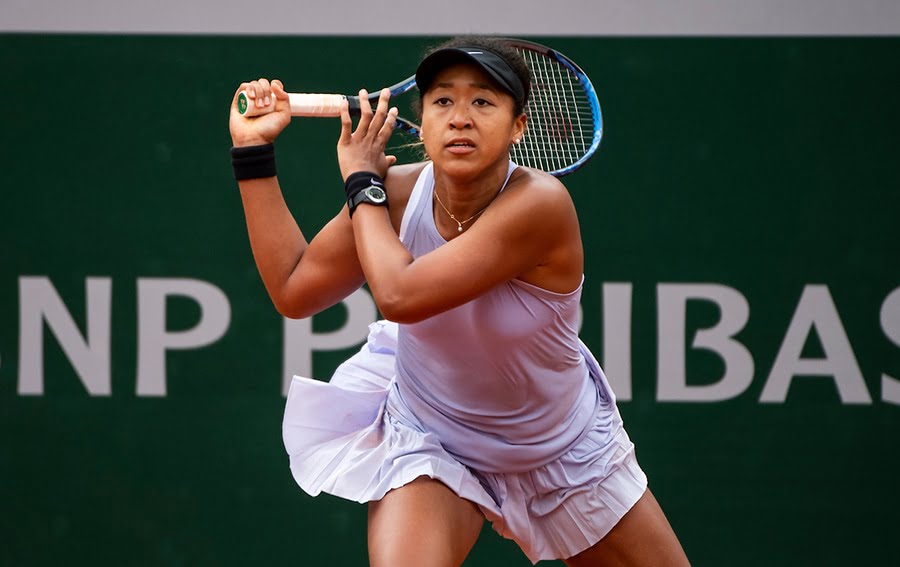 'I feel like I'm about to cry,' Naomi Osaka admits after Wimbledon exit
Naomi Osaka cut an emotional figure after her Wimbledon exit, as she requested to be able to leave her press conference as she was too upset to carry on.
Osaka, the world number two, suffered a disappointing 7-6 (7-4), 6-2 defeat to Yulia Putinseva on Monday. It was a dismal performance by the Japanese star, who amassed an astonishing 38 unforced errors during the match, 31 more than her grateful opponent.
And it all proved a little too much for Osaka, who interrupted her media duties to ask officials: "Can I leave? I feel like I'm about to cry."
Before she reached that point, Osaka admitted to being a little perplexed by her bad performance.
"I feel like I should have been able to play well today, because I wasn't practicing bad," she said.
"You never know what's going to happen during matches."
It is the latest in a growing line of blows for Osaka, for whom everything was looking good back in January when she won the Australian Open, her second successive Grand Slam title, and was crowned world number one for the first time.
However, she parted with her coach Sascha Bajin soon after, citing 'happiness' as her motivation behind the decision, and last week lost her ranking to Ashleigh Barty following a poor showing at the French Open.
Enjoy Wimbledon even more with our exclusive, 164 page, 'Guide to Wimbledon 2019'
To find out how to get tickets for Wimbledon this year read our 9 point guide here
For all the latest Wimbledon news before, during and after the tournament make sure you bookmark our 'Wimbledon News' section here
If you can't visit the tournament then do the next best thing and read our guide on how to watch Wimbledon on television
To read more amazing articles like this you can explore Tennishead magazine here or you can subscribe for free to our email newsletter