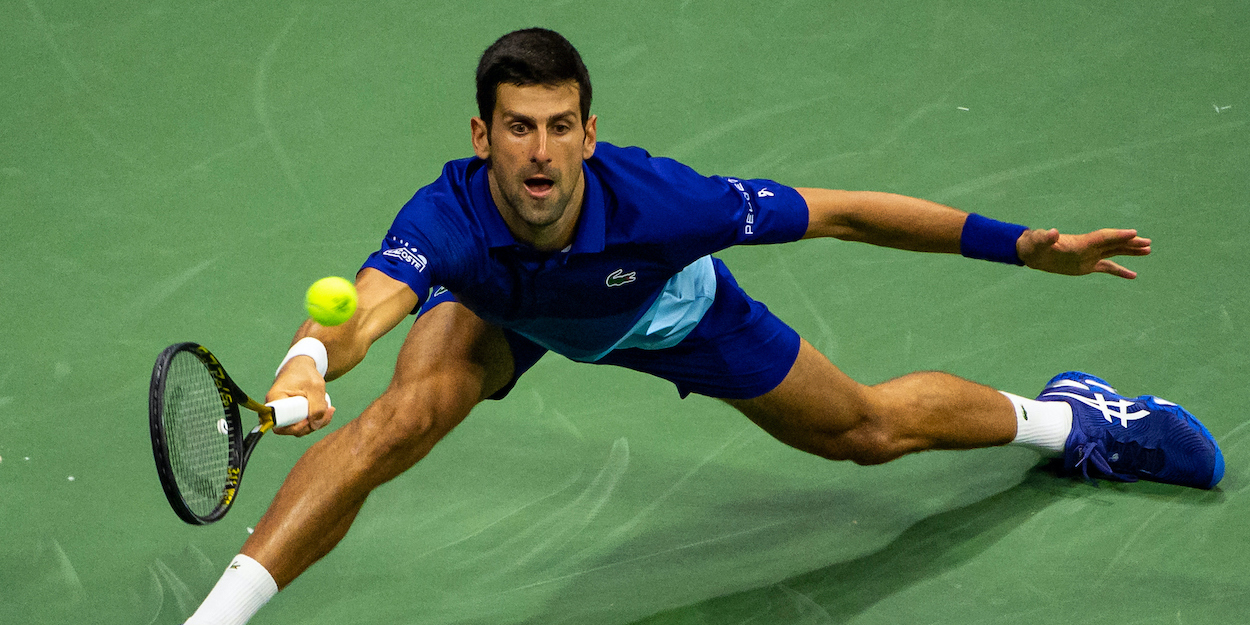 'I can see myself as a coach' – Djokovic reveals post retirement plans
World number one Novak Djokovic believes that "knowledge is a curse if you do not use it" as he looks ahead to life after his illustrious career.
In his return at the Paris Masters, Djokovic came from a set behind to beat World number two and reigning champion Daniil Medvedev 4-6 6-3 6-3 in the final to claim a record 37th Masters title.
Speaking to the Serbian media following his Paris Masters victory, Djokovic was asked about the prospect of coaching fellow finalist and US Open champion Medvedev, to which Djokovic jokingly replied "If I were to be his coach, there would not be much work to do.
"Just kidding. He is one of the best players in the world at the moment. If he stays healthy, I expect him to be at the top for years to come and to win more slams. There is no doubt about that."
As the World number one's playing career looks to be entering it's latter stages, Djokovic has started to look towards his next steps and appears eager to pursue coaching.
"Yes, I see myself as a coach in the future. I truly love this sport. I do not love it only when I am winning; no, I love it when I am with my kids on the court, when I watch it live or on TV, and when I am trying to pass on my experience and knowledge to the upcoming players at Novak Tennis Centre, to which I am very committed."
"Knowledge can be a curse if you do not use it, what is the point then? I mean, sure, I benefit from it, but what am I going to do with it afterwards – to take it with me to the grave, to say 'yes, I was the best'? No, I want others to have information about my career, my philosophy, approach, methodology of work etc," Djokovic asserted.
"It is never too late, but it is never too early too. For me, it is logical in life, to pass on everything I have learned and accomplished. I see myself in different roles in the future and I would be glad to develop myself as a coach as well".
When I see people who embrace their nature and identity and work hard to get better every day – I know they are in for greatness. I am looking forward to seeing more of you @DaniilMedwed. I know I won't have it easy with you around and you are a great rival to have. pic.twitter.com/ScGY8zm32m

— Novak Djokovic (@DjokerNole) November 7, 2021
Following his record 37th Masters title, Djokovic plans to relax before competing in the season-concluding ATP Finals in Turin, Italy alongside the world's best.
"I will celebrate with my loved ones. I have my wife and kids here, we are going to enjoy some cake, put on some music and celebrate a bit before moving on.
"As I have said numerous times, tennis is a sport in which you have to turn a new leaf momentarily, to focus on the next challenge. There is not much to celebrate and to analyse the historic accomplishments. I leave that to others, although I am aware of them.
"I do not allow myself to relax too much. Well, that sounded silly, of course I do relax, it is important, but I do not want to celebrate too much.
"It is my choice to play tennis, I do not feel any pressure from anybody to keep on playing, but I enjoy support to keep going and it means the world to me."