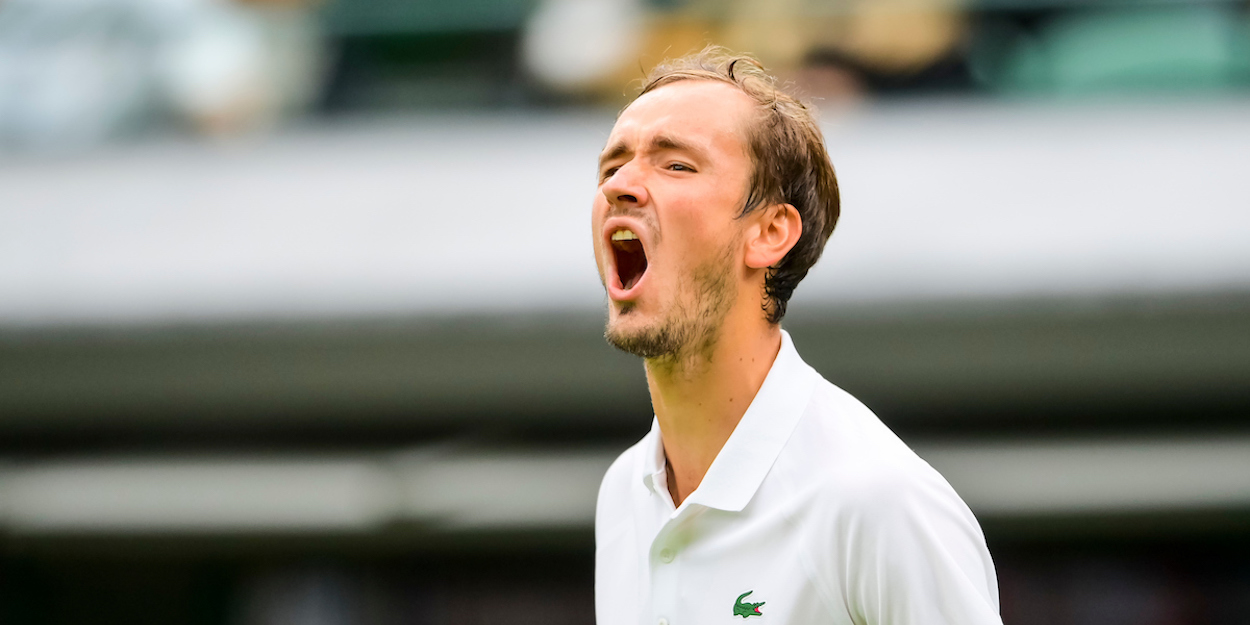 'I almost broke my hand!' – Daniil Medvedev enraged en route to Masters loss
Daniil Medvedev has been denied back-to-back ATP 1000 finals by Andrey Rublev, with the match including a perilous mishap and heated umpire encounter.
The world number two was toppled by the fellow Russian Andrey Rublev in three sets, 2-6, 6-3, 6-3.
The second set was the first that Rublev had ever claimed from Medvedev at ATP Tour level across five meetings. In addition, today's encounter presented difficulties of another kind for the Toronto champion.
While defending deep in the court on the Rublev serve in the second set, Medvedev collided with one of the cameras at the back of the court, toppling it and the surrounding boards.
He proceeded to kick the camera lens in anger, receiving a verbal warning of "don't do that" from the umpire, though no violation was issued at the time.
"I almost broke my hand," Medvedev explained to the official. "I almost broke my hand, take it away. Take it away.
When the umpire said he could not oblige, the 25-year-old responded "you don't care about players?"
Rublev then held serve, before Medvedev continued the altercation and called for medical attention.
"I'm probably gonna sue them. I cannot play, call the physio. Call the physio, I cannot play.
"I'm gonna sue them, call the physio."
"I almost broke my hand! Take it away!"https://t.co/oj38EGyO2D

— We Are Tennis (@WeAreTennis) August 21, 2021
Daniil Medvedev just ran into the cameraman…and then proceeds to kick the lens. Wild sequence. #CincyTennis pic.twitter.com/s30Frdp2Z0

— Tennis_Point (@tennis_point_US) August 21, 2021
After receiving treatment, Medvedev lost the set and eventually the match, as Rublev reached a second career Masters 1000 final.
He will meet either Stefanos Tsitsipas or Alexander Zverev for the championship battle, a Cincinnati final debut for either man.