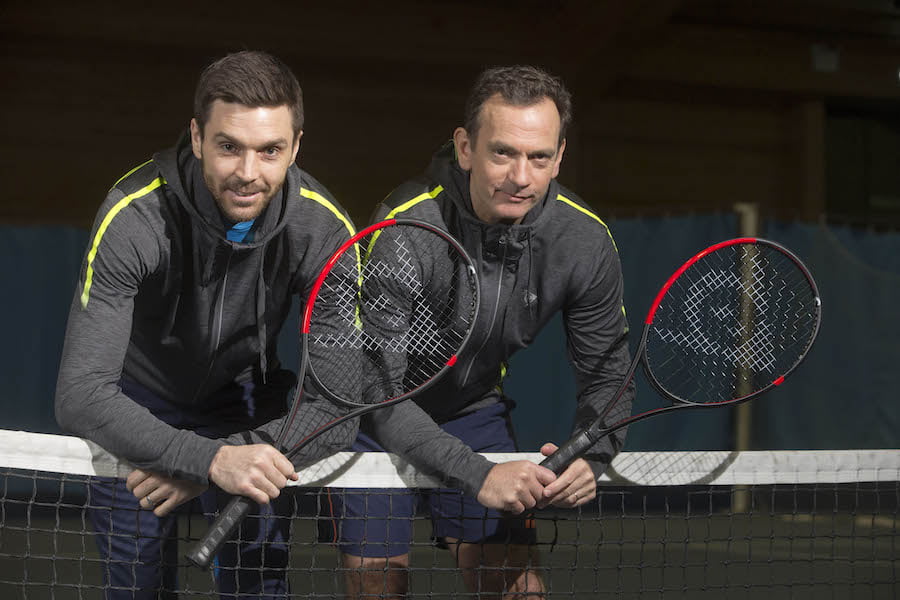 Huge strides in Scottish tennis
A double announcement from Tennis Scotland sees a new elite coaching team supported by a multi-year tennis equipment partnership with leading global brand Dunlop
Whilst some Scottish tennis fans may be concerned about the long term future of their greatest ever player, Andy Murray, the rest of the tennis mad country can now get excited by the introduction of a new professional coaching team and a new sponsorship aimed at supporting the growth of their best players.
Renowned coach Leonardo Azevedo has been appointed as Head coach at the new GB Tennis Academy based at the University of Stirling. Azevedo's CV includes a stint working with former World No.1 and clay court 'mosquito' Juan Carlos Ferrero so the Scottish tennis fanbase will be dreaming that this new signing can produce their second World No.1 in the not to distant future.
Azevedo's new role will focus on a programme that includes working with 8 of Britain's top young tennis players alongside lead performance coach Colin Fleming and supported by the LTA's Performance Advisor to the GB National Tennis Academy, Esteban Carril.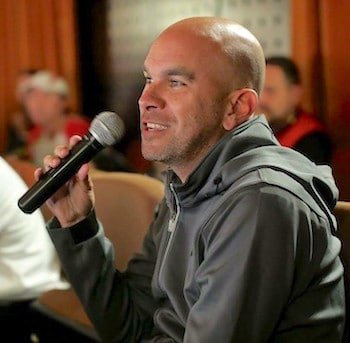 The new GB National Tennis Academy at Stirling University aims to play a crucial role in helping Britain become one of the most respected nations in the world for player development by providing bespoke world-class programmes for players.
Blane Dodds, Tennis Scotland Chief Executive: "It's a genuine coup for tennis in Scotland and Great Britain to attract a coach of Leonardo's calibre, bringing with him a truly world-class reputation. Our recruitment process for this key role was thorough and we have excellent references from some of the most respected coaches in the game, including Ivan Lendl and José Higueras.
"Not only do we have confidence that we've made the best possible appointment but also that we've built a world-class coaching team around him – Colin, Esteban and Leon all providing invaluable support, insight and skill sets.
"With Scotland and Britain recently enjoying such unprecedented levels of success in world tennis through Andy and Jamie Murray and Gordon Reid, the time is now to capitalise on their success and achievements. I'm confident we have put everything possible in place to help young talent thrive in Stirling when the GB National Tennis Academy opens later this year and we all share an excitement at what lies ahead."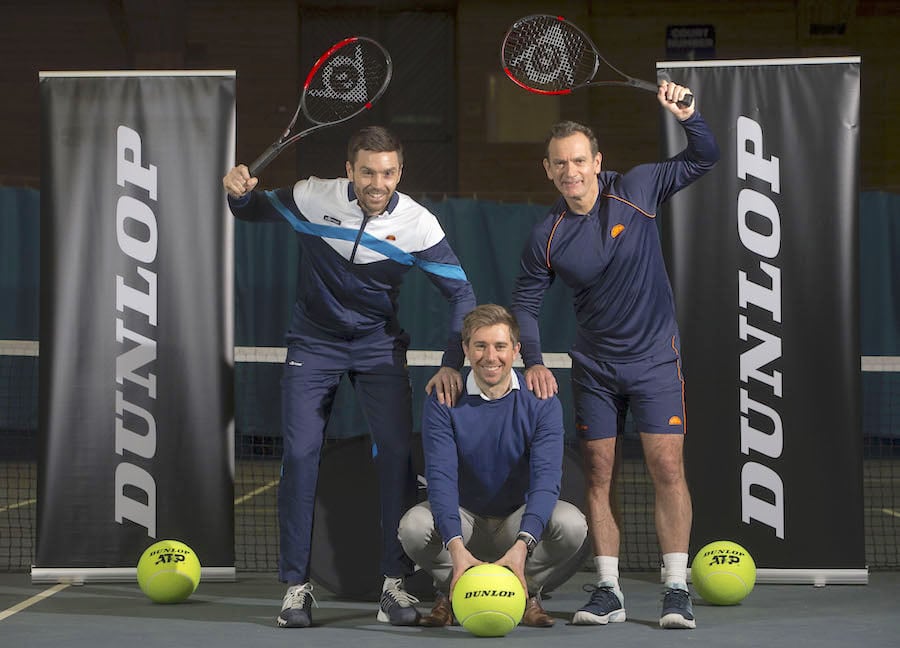 Dunlop agreement
Global tennis brand Dunlop will now work with Tennis Scotland on a multi year agreement to provide them with high class equipment including tennis rackets, balls, bags, strings, KSWISS footwear and coaching gear.
Dunlop have been investing heavily into tennis in recent years with a number of marquee singings and a recent agreement to become the official ball partner of the ATP Tour. This deal further cements their position as the name to watch in tennis equipment.
In fact the likes of Jamie Murray is already supported by Dunlop. "Having recently switched back to the Dunlop brand and as a Scotsman, I am incredibly excited for this new Dunlop and Tennis Scotland partnership", said the six-time Grand Slam doubles champion, Davis Cup winner and former world No.1. "Dunlop's commitment to developing high quality rackets has helped me achieve a number of titles over the last few years and I am incredibly proud to represent the brand throughout the world."
Chris Phillips, friend of Tennishead and Head of Marketing for Dunlop UK: "Dunlop are incredibly proud to announce a partnership with Tennis Scotland, a nation which is steeped in tennis history and high-profile player achievements.
"The recent success for Tennis Scotland and the University of Stirling in becoming one of only two GB National Tennis Academies will allow Dunlop the opportunity to recruit some of the very best young playing talent within the UK. With an exciting new racket range we look to reengage with our younger audience and look forward to working together with Tennis Scotland and their coach and club network to actively engage with more tennis players."

Read more at the official Dunlop site here
Look ahead to 2019 with our guide to every tournament on the ATP Tour, the WTA Tour and the ITF Tour
If you can't visit the tournaments you love then do the next best thing and read our guide on how to watch all the ATP Tour matches on television in 2019
To read more amazing articles like this you can explore Tennishead magazine here or you can subscribe for free to our email newsletter here