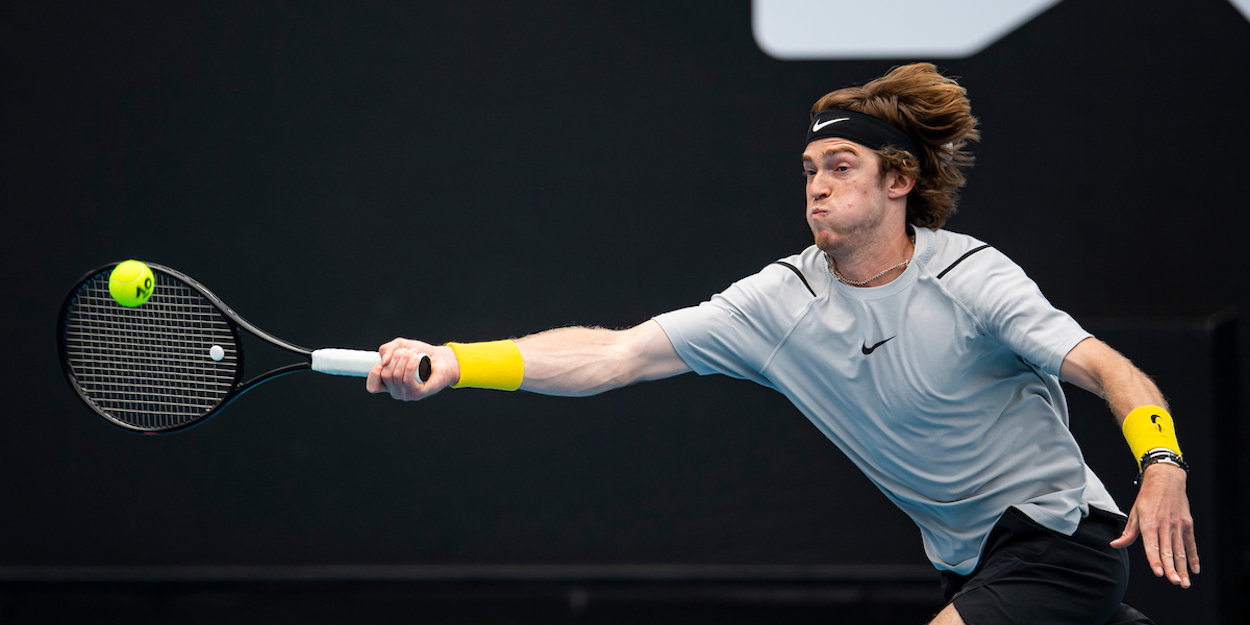 'He's a legend' – Andrey Rublev ready for Andy Murray clash
Andrey Rublev has responded in kind to the complimentary words of Andy Murray ahead of their second-round match in Rotterdam. 
Rublev said on-court after his first-round win that he did not realise he would face Murray next. 'It's going to be fun. It's going to be an interesting match,' he said. 'Andy is a true legend and I have a really good connection with him," the Russian went on to say.
Murray has said that he has been really impressed with Rublev's rise to the top and sees a strong future for him.
The two have only met once previously, at the Australian Open in 2017, when Andy Murray was the World No. 1 and Rublev was a 19-year-old qualifier. Rublev only took 5 games from that encounter, but has since reached four Grand Slam quarter-finals and made his debut in the Nitto ATP Finals in 2020.
'He destroyed me once in the past,' said Rublev of their 2017 meeting. 'I'm sure we'll have great, long rallies and it will be a fight.'