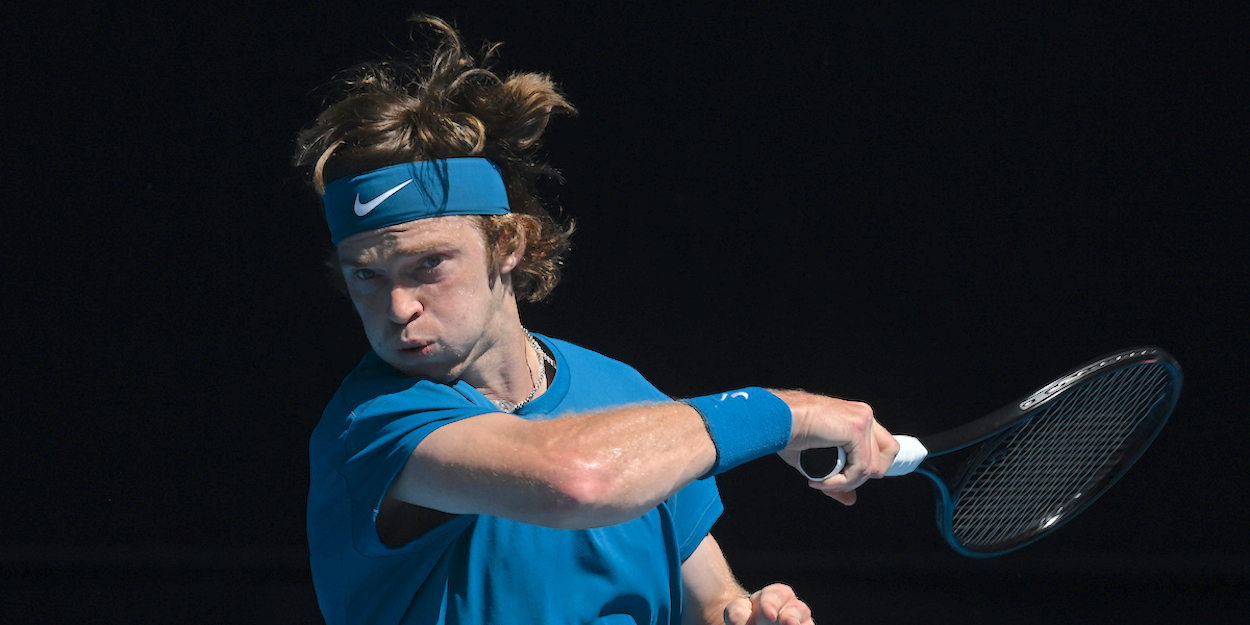 Andy Murray tips young ace for long career at the top: 'He hits the ball big'
Andy Murray believes Andrey Rublev is set for a long career at the top of tennis, although he needs to learn how to win when it really matters.
Rublev had a breakthrough season last year, and he backed that up by reaching the quarter-finals of the Australian Open last month.
He was unable to go any further though, and has no failed to even win a set in a Grand Slam quarter-final despite reaching four of them so far in his career.
However, Murray, who meets Rublev in the second round of Rotterdam on Wednesday, is very impressed with how he has developed as a player.
"He'll be around at the top of the game for a long time because he's got a great work ethic," Andy Murray said. "And he's a very good player."
"I played him when he was very young at the Australian Open. He went for it. He hit the ball big back then.
"He physically was not that strong then, but I think he's worked really hard on that side of things.
"He's always practising. I've practised with him a few times and from the first ball, he doesn't sort of warm into it.
"He just goes full power from the beginning of the practice and that's how he plays matches and that's what's gotten him lots and lots of success."
"I think that the next step for him to winning or going deeper in majors is probably just learning to tone it down at times maybe in matches.
"But it's difficult when you've played a certain way, which has gotten you to the top of the game and into the Top 10 of the world at a young age."