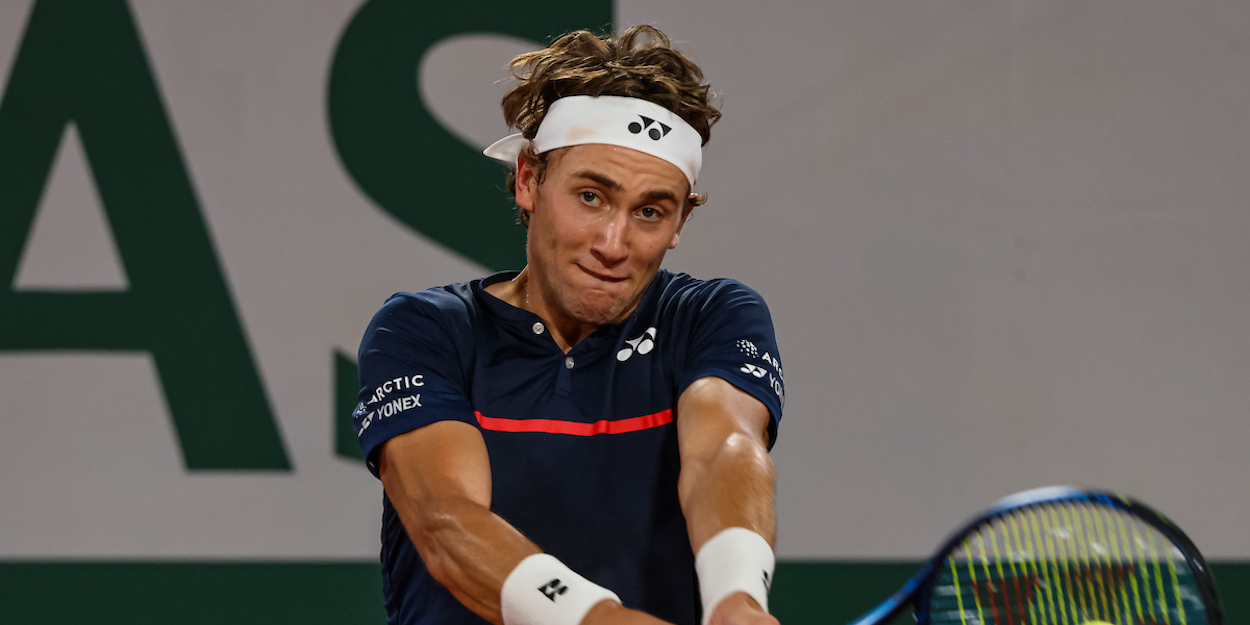 'He'll win it by 2024' – Patrick McEnroe backs Casper Ruud for major breakthrough
Casper Ruud is well on his way to winning a particular Slam within the next three years according to the American analyst.
The Norwegian talent has had a thoroughly impressive season. He leads the ATP tour in titles won with five, the last coming at the San Diego Open, his first on a hard court.
Ruud made headlines earlier in 2021 after becoming the first player for a decade to win three tournaments in as many weeks. The 22-year-old won Bastad, Gstaad and Kitzbuhel back-to-back-to-back in July.
The last player to achieve such a feat was Andy Murray during the Asian hard court swing of 2011.
All three of the events Ruud won were ATP 250 tournaments played on clay. As such, 1989 Roland Garros doubles champion Patrick McEnroe believes that a singles title for Ruud at the French Slam is not far away.
"By 2024, Casper Ruud will have a Roland Garros title," the American declared recently on Twitter.
By 2024 @CasperRuud98 will have a @rolandgarros title

— Patrick McEnroe (@PatrickMcEnroe) October 2, 2021
Interestingly, though five of Ruud's six career titles have come on clay, his best Slam result is not at Roland Garros.
That record came at the Australian Open this year, where Ruud reached the fourth round. The world number 10 has reached the third round at Roland Garros the last three years.
In 2019 he lost to eventual semi-finalist Roger Federer, while in 2020 he lost to two-time finalist Dominic Thiem.
Over the course of his career, Casper Ruud has a 109-65 win-loss record across all surfaces (62.6%). On clay, his record is 74-30 (71.2%).
In 2021, his win-loss record is at 47-12 (79.7%), and on clay is 28-5 (84.8%).