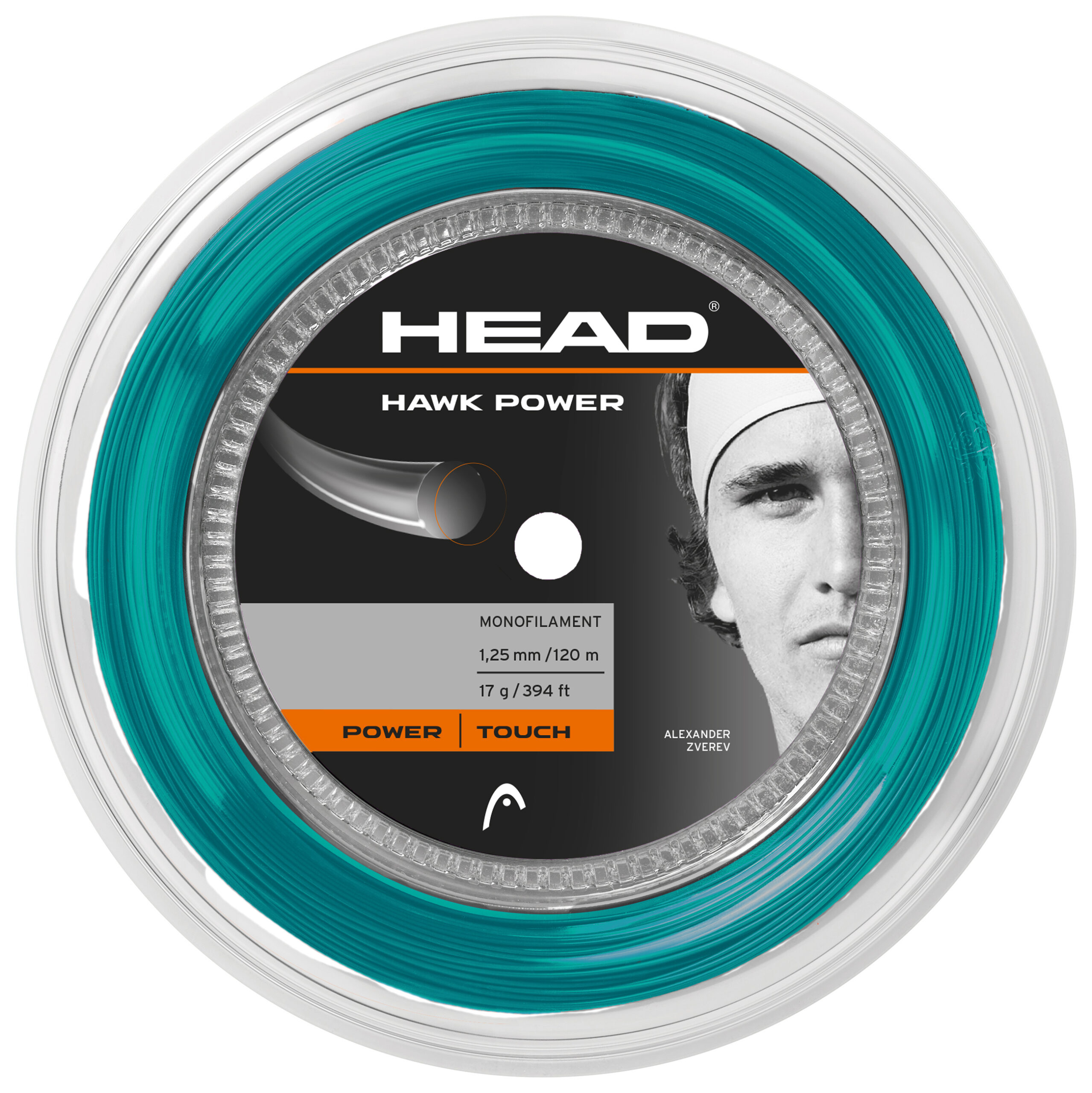 HEAD Hawk Power tennis strings review
Tennis racket strings are like the tyres on a Formula 1 car. They are the material that actually touches the road surface and strings are the material that connects with the ball, so if you want to improve your game finding the best string for your style of play is absolutely critical. We decided to test the new HEAD Hawk Power strings to see how they shaped up in this ever competitive sector of the tennis gear market.
**Editors note**
You may want to read our in-depth guide to tennis strings before you enjoy this review of the HEAD Hawk Power as if you haven't been keeping up your knowledge of tennis strings then a refresh should help you make a more informed decision about the specific strings in this review.
HEAD Hawk Power strings review
Our friends at HEAD sent over this information before we tried out the strings,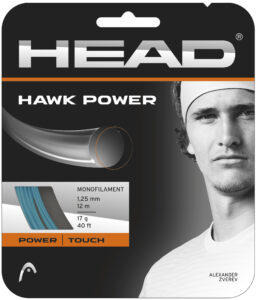 "Manufactured in the United States, the HAWK POWER tennis strings are designed for high-performance players who want to add even more explosive power to their games. The monofilament strings are made to be more forgiving for off-centre hits, and allow for a large sweet-spot, while they are also engineered to keep their tension for longer. As part of HEAD's move towards greater sustainability, all single set packaging is made in the US from recycled material and environmentally friendly printing colours"
It's crucial for our credibility that when we take a product out onto court we let the players try it out and then we simply publish what they report. It's the only truly unbiased method of reviewing a product. This time we got club coach Tom to string up his racket with HEAD Hawk Power and try them out for a week. Tom hits a lot of balls every day but is also in his club's 'A' team so he also plays competitively at a high level. Let's find out how he got on with these strings!
What string and tension do you normally play with?
I usually play with a polyester string with a tension of between 48lbs – 50lbs.
What racket do you use?
I'm currently using the HEAD Prestige. I've got the latest version of the frame which includes HEAD's new Auxetic technology. The racket suits my style as I like to focus on timing the ball well and I prefer to have a racket that gives me more control rather than too much power.
What was your initial feedback when first hitting with the HAWK POWER?
"I was very impressed with the HEAD Hawk Power strings. I've played with them for the past week and they remind me of another favourite string I often use, the Luxilon Alu Power Feel."
Did you find the HAWK POWER was more or less forgiving than your usual string, especailly when hitting off centre?
"I felt I had more power than my normal strings which was really helpful. Because I use a control focussed racket then sometimes if I hit off centre my power drops and the ball then drops short and gives my opponent a chance to attack, but the extra power from these HAWK Power strings seemed to help me keep my depth even when hitting off centre."
Did you feel the HAWK POWER gave you more or less power than your usual strings?
"More power than the Luxilon Alu Power Feel strings I've been using. But it was controlled power which was the best aspect of these strings."
Is it important that the HAWK POWER packaging is made from recycled materials?
"Yes. As a tennis coach I'm am only too aware of the waste we create every day from products like tennis ball cans, plastic wrapping around grips and so to have a string that is helping reduce packaging waste by actually using recycled materials is a great development from HEAD."
What type of player would you recommend HAWK POWER strings for?
"I'd say this HAWK Power string would be ideal for an advanced or team player because I feel to get the most out of it you need to be technically competent"
What type of rackets would you feel are most suited to stringing with HAWK POWER?
"I use a racket that is targeted at performance level players with a 16/19 string pattern and I get the impression that this string works best in those types of frames."
HEAD Hawk Power tennis strings > Tech specs:
Filament: Monofilament

Category: Tour

Property: Power

Gauge: 17g / 1.25mm

Colour: Petrol
What's the conclusion about the new HEAD Hawk Power strings?
A very positive review from someone who really understands strings.
We will reiterate that this string won't be right for everyone and you should be regularly testing new and different strings to help find the right one for you.
But the fact that these HEAD Hawk Power strings have achieved what they set out, according to our tester Tom, is a really encouraging response.
Buy the HEAD Hawk Power strings
Head over to our trusted retail partner All Things Tennis to purchase the HEAD Hawk Power strings. Remember to use coupon code TENNISHEAD5 for a 5% discount at the checkout.