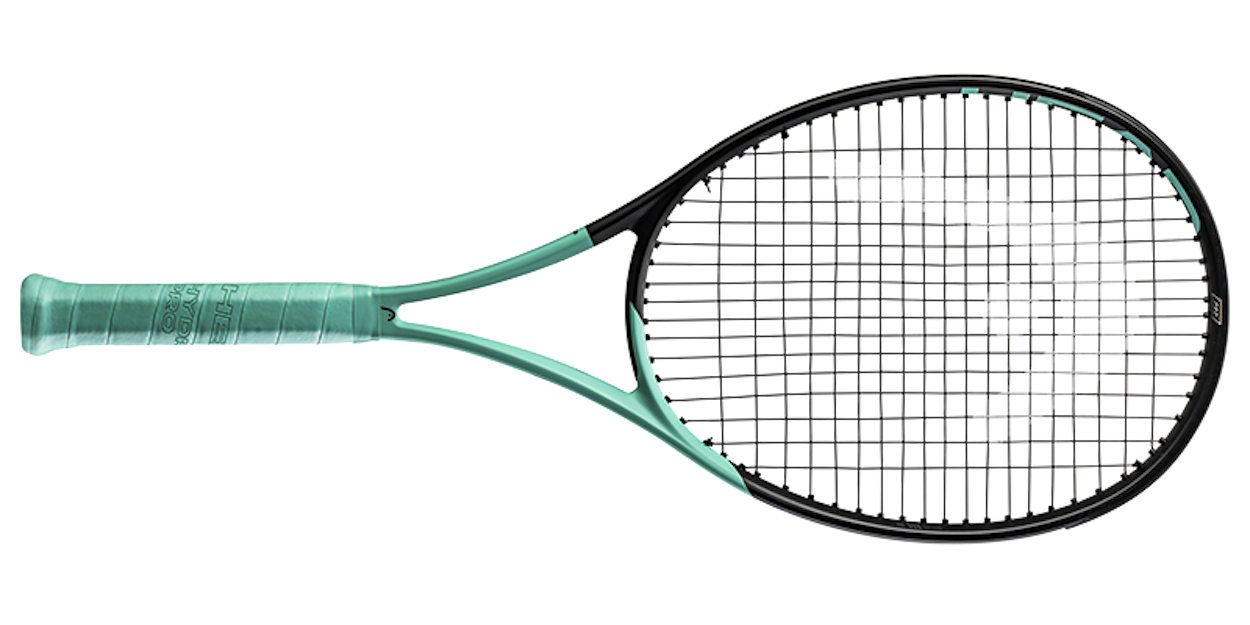 Head Boom Pro tennis racket review
Head have started fresh in 2022 by dropping the Head Boom Pro, a new line for the well respected brand. When we got our hands on the racket we could not wait to give it a spin!
Background
Head began life in 1950 as a ski brand before branching out into tennis in the late 1960s.
Now they among the most reputable in the world and boast 20-time Slam champion Novak Djokovic, WTA number one Ashleigh Barty and former ATP number one Andy Murray among its pro talent.
Other top pros that play with a Head racket include Alexander Zverev, Barbora Krejcikova, Matteo Berrettini and Coco Gauff.
---
"This Head just felt like an extension of my arm, it felt really natural in my hands."
---
Technology
After Head teased the Boom line last Autumn the racket launched early in 2022. Of the brand's top sponsored pro's Coco Gasuff and Lorenzo Musetti have already started using this frame and it's an exciting new option from the Head range.
The Head Boom Pro provides its user with 'explosive, exhilarating power and is designed for tournament players seeking greater stability and a heavier weight,' Head says.
Head also touts the feel of the new Auxetic construction, the new Boom Pro will "boost your power and confidence" says the company. Auxetic technology is a key development for HEAD this year and the material will start to appear in all their frames in the same way that Graphene was introduced a few years ago.
Named after the Greek word 'auxetos', which means 'that which grows', Auxetic materials do something very surprising when stretched along their length. According to HEAD they become fatter and they have another counterintuitive property – when compressed, they get thinner.
When we spoke to the clever scientists at Sheffield Hallam University who are responsible for this development they said, "Tennis players of all levels – from beginners to the elite athletes on the ATP and WTA Tours – will have more confidence in their games thanks to the Auxetic construction in the carbon fiber yoke piece of their HEAD racquets. When you hit the ball, the yoke piece actively responds in real time. It adapts its internal structure, deforming to give you optimal impact feel and highly accurate feedback. Research has shown how the Auxetic construction will improve your feel on every ball you play, even when you hit the ball off-center, outside the sweetspot."
That got a 'wow!' from us but did the Boom get the same response from our expert testers when they took the racket on court?
Watch as our experienced testers try out the HEAD Boom Pro
---
Buy this racket…
To help you feel confident when purchasing this racket we've teamed up with a trusted retail partner, AllThingsTennis.co.uk, to make sure you get the best price combined with free premium tennis balls, next day delivery (UK only) and fantastic advice from tennis equipment experts.
To take advantage of all these benefits simply follow this link to purchase the HEAD Boom Pro with an exclusive 5% Tennishead discount.
---
The play test
Testing rackets can be down to personal opinion so it's important to remember that not every racket is right for every player and one person's discomfort can equally be another's joy. This is why we try to test rackets with a variety of players and for the Head Boom Pro we have three accomplished testers with very differing game styles.
Our Tennishead play testers for this review are:
Finley – A baseline grinder who wears down his competitors. Finley has been playing tennis for 20 years and currently uses the Wilson Blade.
Ella – Labels herself an aggressive baseliner with 18 years of playing experience. She currently uses the Babolat AeroPro Team racket.
Joe – An all court player who has been playing for 15 years and plays with the Babolat Pure Aero.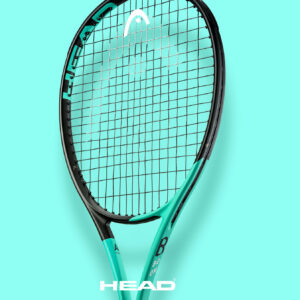 Groundstrokes
Ella: "The Head Boom is definitely very powerful. It allowed me to hit good winners even off mid-court balls which perfectly suits my game style. Often I find if I'm out wide, because I am quite petite, I struggle to generate enough power but with this racket it was no problem at all."
Joe: "This Head just felt like an extension of my arm. It felt really natural in my hands. Easy power off the forehand and backhand wings. It's similar to the power I get from my usual racket, the Babolat Pure Aero."
Finley: "After first hitting with this Head I immediately had so much feel behind the ball. As soon as I started hitting through the ball it was such a lovely feeling, like I could really rip through the ball. The racket gave me plenty of control but also speed. So much fun, such an easy racket to play with. Being pushed out wide it felt like the smoothest swing ever and I was easily able to control the ball, giving me plenty of time to move back to the centre of the court."
Volleys and smashes
Joe: "I didn't need to put much into my volleys with the Head, I could just block them and the racket did the work. Smashes felt similar, I put a lot of power into my smashes and the racket worked well with that to give me that extra bit of oomph."
Finley: "This Head is definitely a racket for touch. I got great feeling from the ball, great feedback. You really know where you are with this racket, it's not a stiff frame at all. Great feeling on the smash too. It was so easy to generate power with very little effort but I still felt like I could control the ball. I don't think I missed one smash, it felt great."
Ella: "The volleys were great with this racket. I was really able to direct the ball and just get a really good feel on the volley so you could hit the ball hard or with a softer touch. I play a lot of doubles and I think my game would really benefit with this racket, especially with smashes under the high ball I can be more aggressive in attack."
Serves
Finley: "I felt like I was able to get a really nice swing on the serve with this Head. Felt really nice to control and for power on a flat first serve. With the feel and feedback of the racket I really felt I was able to brush up the back of the ball on a second serve with more spin."
Ella: "Sometimes you find that rackets don't give you much control on a flatter serve but this Head gives you that control. typically I have a serve with quite a bit of spin so I'll go lefty out wide for my usual serve. But even going down the tee was really good and gave me good spin control and power."
Joe: "I felt this Head made it really easy to hit the ball in the sweet spot on serves. I didn't get quite the same feeling on my second serve as I do with my normal Babolat Pure Aero racket but it still felt pretty good."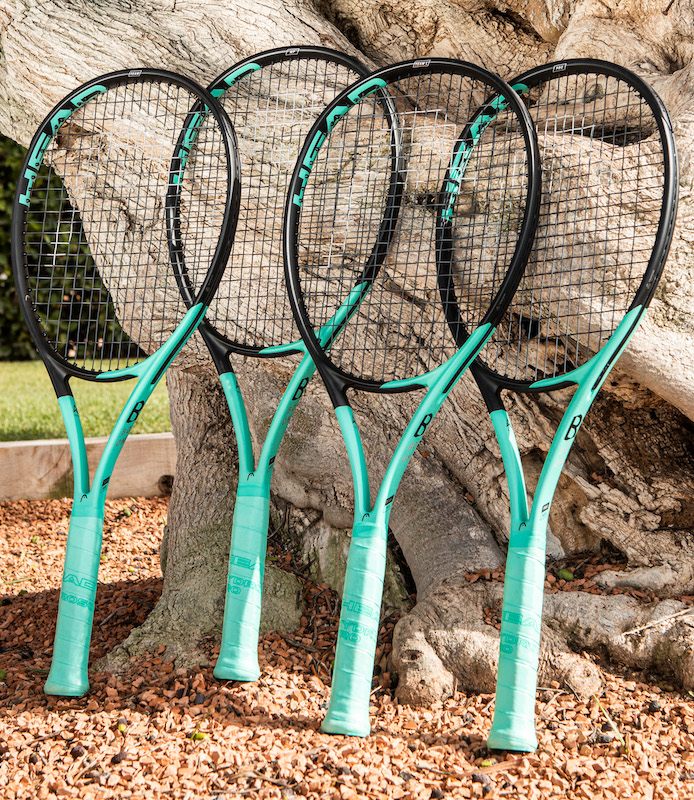 Would this Head suit similar styles of player as yourself?
Ella, who likes to be aggressive from the back of the court: "Definitely because it allows you to hit aggressively and set up the point to finish coming into the net, good for singles and doubles players too."
Joe, who is an all court player: "It really does suit my style because I don't have to think about the power of my shots with this racket when I'm pushed out wide. This Head will give me that confidence."
Finley, who grinds out points from the baseline: "Absolutely, I'm just able to rip forehands and backhands from the baseline all day with this. I feel like it's perfect for my game."
What are your thoughts on the design and style of this racket?
Joe: "It's great for a player who wants to be cool on court. The cool blue almost mint colour is a nice focused look."
Finley: "It's a really smart colour scheme with the light blue and the black, it looks gorgeous."
Ella: "I love the turquoise. I think it's a good design for women too because so many rackets tend to be quite masculine with their colours. The racket is heavier than what I'm used to but actually it was perfect!"
Is $259/£220 a fair price for this Head?
Finley: "It really is a fair price because I don't think there are going to be many rackets like this that are going to give you this kind of feeling on the ball, the control and power. Immediately you pick it up and it feels absolutely great."
Ella: "100% I would easily pay for this racket."
Joe: "It's definitely a fair price for this racket. I'm considering buying this racket myself honestly."
The specifications
For a detailed explanation of each racket measurement criteria below have a read of our guide.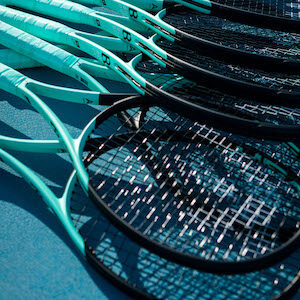 Head Boom Pro

R.R.P. = $259/£220
Tennishead discount price (UK only): £176 at AllThingsTennis.co.uk
Head size = 98 sq in
Weight = 310g
String pattern = 16/19
Length = 27 inches
In conclusion then… 
Have Head hit the nail on the head with this racket launch? All three of our testers enjoyed the racket and all agreed it suited their game styles, so apparently yes!
Our baseline grinder and aggressive baseliner absolutely loved the racket in all departments, from the baseline and up at the net.
Finally, our all court player felt the racket was so natural in his hands and admitted that he might even go for it himself. In conclusion, this new frame came across as a comfortable racket with easy power for most styles of play so definitely one to try out.
Buy this racket 
Head over to our trusted retail partner All Things Tennis if you want to get your hands on the new Head Boom Pro for the best possible online price of £176 which includes our exclusive Tennishead discount
🎾 Free >> Join our legendary newsletter
🎾 Join >> Receive $700/£600 of tennis gear from the Tennishead CLUB
🎾 Social >> Facebook, Twitter, Instagram & YouTube
🎾 Read >> World's best tennis magazine
🎾 Watch >> How to enjoy ATP/WTA/Slam tennis on TV
🎾 Shop >> Lowest price tennis gear from our trusted partner