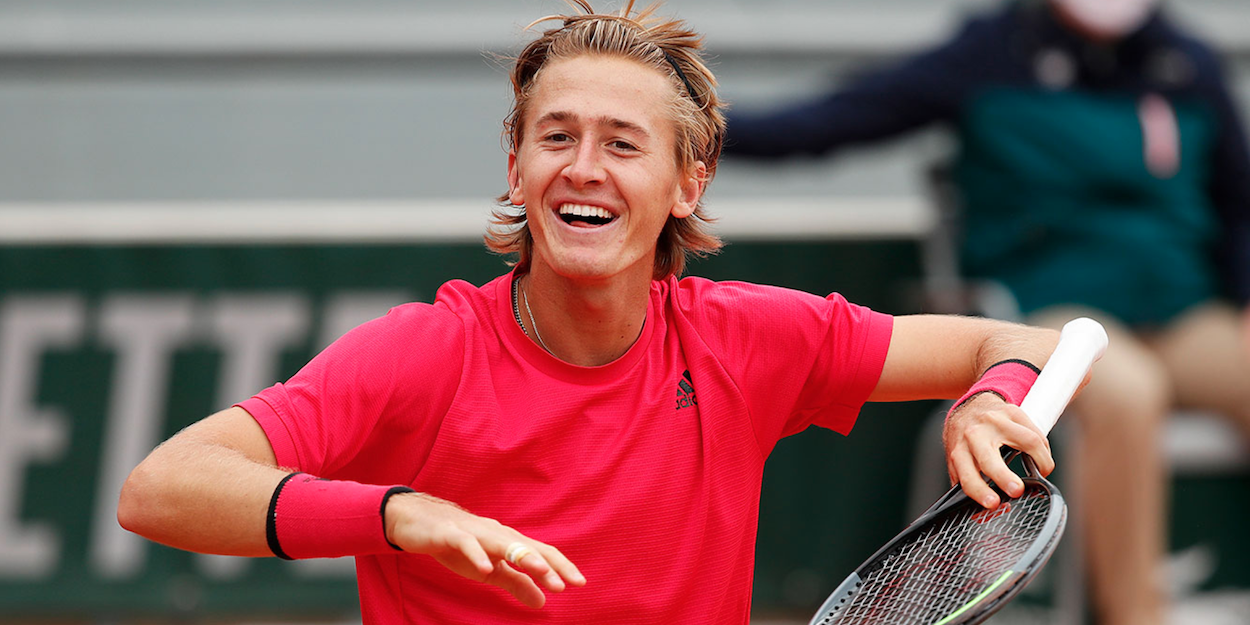 'He reminds me of Andy Roddick,' says former ace on Sebastian Korda
A former top American player has compared the run of Sebastian Korda at this year's Miami Open to that of Andy Roddick's own Florida breakthrough all the way back in 2001.
Past world No. 4 and Miami Open tournament director James Blake is excited about what he is seeing from Sebastian Korda in the Magic City this year.
"Seeing four Americans in the Round of 16, first time in a long time for that," Blake said happily in an interview with ATP Tennis TV.
"Seb Korda, I mean what he's been doing is absolutely incredible, just 20 years old and really sort of rising to the occasion," he added.
"To me it reminds me of when Andy Roddick burst onto the scene here beating Pete Sampras in the Miami Open many years ago. [It was] his welcome to the world of being a top player."
As an 18-year-old wildcard, Andy Roddick beat Marcelo Rios and Pete Sampras consecutively at the 2001 Miami Open, before falling to Lleyton Hewitt in the quarter-finals. Sebastian Korda himself made the quarter-finals by defeating 5th seed Diego Schwartzman in the Round of 16.
1991, Montreal: 23-year-old Petr Korda reaches first Masters 1000 quarter-final 👍

2021, Miami: 20-year-old @SebiKorda defeats Diego Schwartzman 6-3 4-6 7-5 to reach his first Masters quarter-final 👏 pic.twitter.com/BKhJmycEMI

— Tennis TV (@TennisTV) March 31, 2021
"I think for Seb Korda that's happening to him," Blake went on to say.
"He's been talked about for the last year or so as someone that could break through, and here he's done it on one of the biggest stages and I think he's gonna ride that, he doesn't look phased by it."
Sebastian Korda faces Russian Andrey Rublev for a place in the semi-finals.